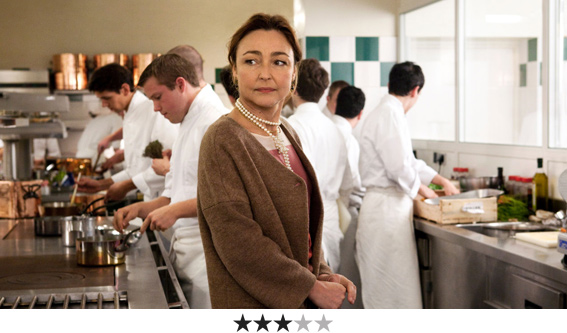 ---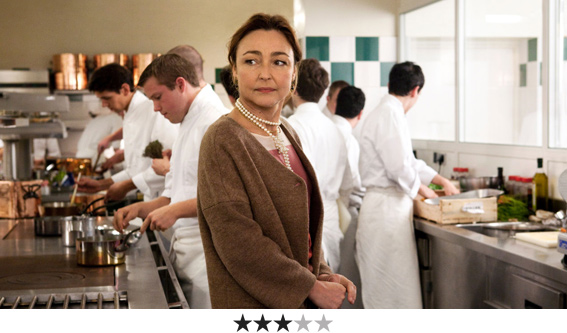 French comedy based on the story of Danièle Delpeuch (Catherine Frot), a modest provincial chef and restaurant-owner who in the late 1980s was summoned by President François Mitterrand (Jean d'Ormesson) to be his personal cook at his official residence, the Elysée Palace.
Read more and find movie times.
---
Lovers of gastro-porn and fine French dramedy will lap up this amiable tale which feels like a cross between the Child portion of Julie and Julia, Germany's Mostly Martha and Conversations with My Gardener. Catherine Frot makes for a fine grand dame of cuisine (mushrooms a speciality), while her scenes with d'Ormesson's President represent the film's highlight as they swap Ratatouille-esque stories about their favourite childhood meals.
Comar and Vincent's screenplay also excels when revealing the struggles for power that go on within the Presidential household, particularly when his excellency is advised to cut back on the fats and sugars for the good of his health. Tracking shots through the labyrinthine kitchen add spark to proceedings, while Gabriel Yared's score is melodic without being memorable.
However, where Haute feels slightly over-egged is with the script's repeated mantra of the importance of farm fresh ingredients, as well as the fractured narrative and Antarctic-set frame tale which revolves around the pursuit of Hortense by an unconvincing Australian film crew. New Zealand also gets a mention, bizarrely for the quality of its fungi. Solid without feeling sumptuous.