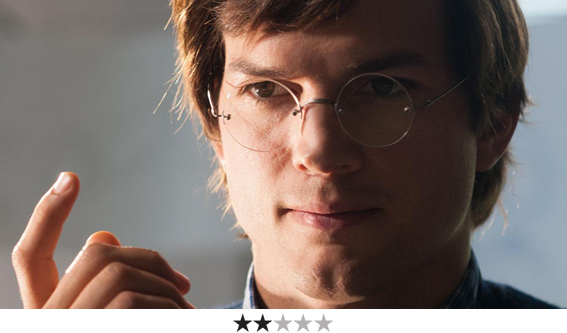 ---
Rather than the inventor of the iPod, it's the spectre of Aaron Sorkin that looms largest over this tale. For not only does rookie writer Matt Whiteley's script attempt to ape Sorkin's Oscar-winning screenplay for The Social Network, but the perma-tanned one has a more authorised version of this same story waiting in the wings.
In truth, that should make us root for this not exactly Royal Gala take on Apple but the end result is less Golden Delicious and more a kind of Ambrosia – sickly sweet, marshmellowy and ultimately lacking in substance and depth. It is most certainly a star vehicle for Kutcher and the guy from That '70s Show nails the Jobs of that era, although he only seems certain of his unique gait in the latter years.
Weirdly you get a better feel for Jobs' company than the man, as the portrayal of his personal life and friends seems sketchy at best (there's also no mention of his involvement with Pixar or, bizarrely, even his death). More Forrest Gump than A Beautiful Mind, events and emotions are telegraphed by the use of soundtrack standards from Cat Stevens to Bob Dylan. Forget by the numbers, this biopic is practically binary in its formulaic creation.