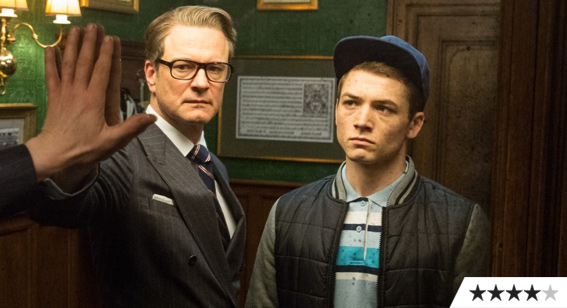 Review: Kingsman: The Secret Service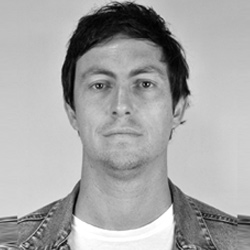 ---
The most fun I've had at a movie for a while, Kingsman: The Secret Service is an utterly outrageous, logic-defying, live-action cartoon of a film, a riotous romp that boasts a strong enough sense of unpredictability to smooth over its uneven moments and effects. It's a shame that more kids won't get to see this due to Kingsman's classification, but that's a back-handed compliment given that the film's most brazenly offensive content is what'll win over youngsters.
Matthew Vaughn returns to somewhat familiar territory here, combining elements of Kick-Ass (comedic violence, pleasing profanity levels) and X-Men: First Class (dapperly-dressed clandestine organisations). Seasoned moviegoers won't find the anarchy or satire levels as high as Kick-Ass, but should have their expectations surpassed given Kingsman's familiar-seeming elements: 007 send-up and "young 'un is mentored into secret world, has awesome abilities".
Fortunately Vaughn dials up the "adult" part of young adult, separating this from every other gifted teen flick of recent years, and ripping through the two hour runtime. His action set-pieces just get better, with a pub scrap and congregational battle royale both outstanding displays of conception, choreography and editing.
Colin Firth makes a play to become the Saville Row-clad version of Liam Neeson, while Samuel L. Jackson's a hilarious villain. Most essentially, relative newcomer Targon Egerton treads a fine line of cocky chav as Eggsy, a lead character who could have easily slipped into sullen sulkiness.
Kingsman also finds time to fly a seldom-seen flag for contemporary British blockbusters, doing plenty that neither Bond nor Hollywood could, or would, stomach. This welcome relief from the usual American-centric worldview is yet another reason to recommend.