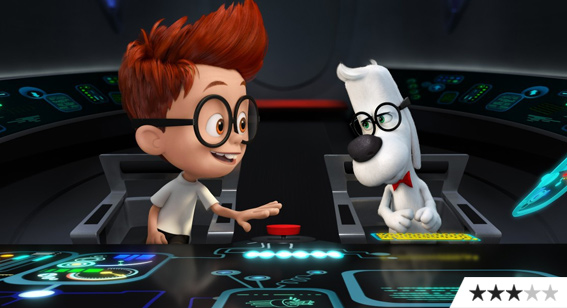 Review: Mr. Peabody and Sherman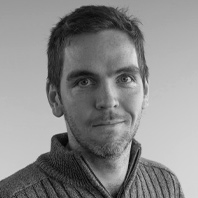 ---
If right wing conservative Christians blasted Disney's Frozen for trying to indoctrinate children into being gay, they're really not going to like Mr. Peabody and Sherman for its themes that parallel the ridicule gay parents receive. For a film based on a five-minute 1960s cartoon, the issues faced by Mr. Peabody – an ingenious dog who excels at everything – and his adopted human son Sherman feel surprisingly modern. What's more surprising is how much of the original's spirit DreamWorks is able to inject into a feature film that'll entertain young 'uns as well as potentially cynical parents.
Opening nearly line-for-line with the original pilot episode, it becomes quickly apparent how faithful the filmmakers are to the show's origins, utilising an authentic droll sense of humour to fill in the standard assortment of cheap pop-cultural jokes referencing auto-tune, Dance Dance Revolution and a bro who does not want to be tased. Whenever Peabody isn't Sherlock Holmes-ing his way out of impressively animated action sequences, he exudes a self-appreciation for his own puns that Modern Family's Ty Burrell – the sultan of 'lame dad' hilarity – totally nails.
Such wittiness can save a graphically weak animated film (see: Hoodwinked), and this is partly the case here. In trying to stay faithful to the show, which was crudely drawn and very minimal, DreamWorks attempts to explode this visual style to blockbuster CGI status. As a result, the various backgrounds are distractingly vacant and lifeless while the character extras in crowd shots look like someone spammed copy-paste. The recent Peanuts teaser shows how such a look can be done far better.