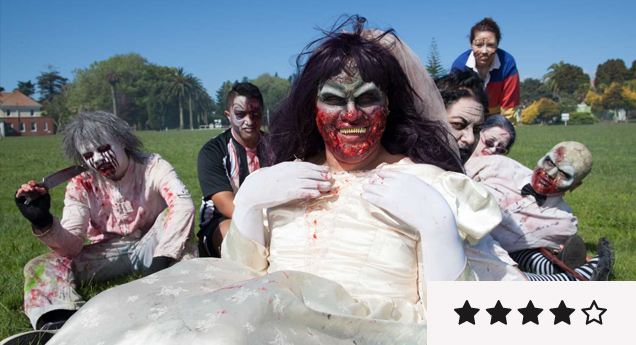 Review: 'Spookers' is a Highly Watchable Exploration of Scares and Self-Expression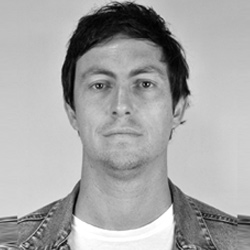 ---
With so much of its business relying on scary facades of one kind or another, a behind-the-scenes doco on Auckland "scream park" Spookers could well have ended up being merely diverting. Would we really need to know how exactly they go about terrifying thousands of willing, paying, customers each weekend? While the film's first documentary footage may centre on the best ingredients for dressing dead babies with blood, Spookers quickly turns from practical matters and carves out a more interesting path, as one would expect from director Florian Habicht (Kaikohe Demolition, Pulp: A Film About Life, Death & Supermarkets).
As with his other documentary efforts, Habicht has a great knack for finding the perfect people to speak to, and an uncanny ability to coax them, seemingly unawares, into a gamut of responses from the revealing to the absurd. Or sometimes both, when they open up about frightfully banal or deeply personal matters while dressed as all manner of ghouls, as happens with the self-taught scaremongers in Spookers.
Focusing on around a dozen performers (and Spookers' intriguing owners), Habicht explores what being part of Spookers means to them: the experiences they draw upon, or exorcise, to play their characters; the fulfilment it brings them personally; and the camaraderie and sense of belonging they share collectively. This may all sound like so much reality TV, but once again Habicht gleans nuggets of documentary gold from everyday outsiders.
What are unexpectedly striking are vignettes in which they're able to bring all their passion to the fore, elaborate dream sequences that allow the subjects of Spookers to utilise the full power of art direction and cinematography alongside their existing imagination and desire to perform. These are a fantastic addition to footage of them at work, or talking down the camera, and add another wonderfully creative layer to this highly watchable exploration of scares and self-expression.
Flicks Editor Steve Newall travelled to Sydney Film Festival as part of Vivid Ideas courtesy of Destination NSW.
'Spookers' plays at the upcoming NZ International Film Festival