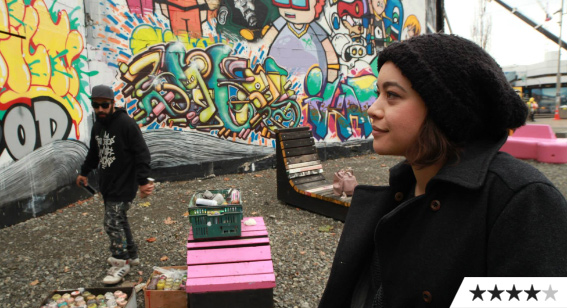 Review: The Art of Recovery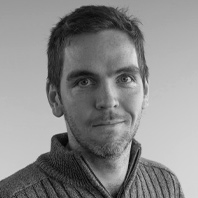 ---
With the 2011 feature When a City Falls, 2014 mini-series Hope and Wire, and numerous short films based on the disaster, the horror of the Christchurch earthquake has been covered extensively on-screen. While we're still waiting on the completed rebuild, The Art of Recovery casts its gaze on an unexpectedly uplifting transitional period that risks being overlooked: the moment that saw the community's creative spirit ignite between 'the ashes' and 'the phoenix'.
From a public dance floor powered by a coin-operated washing machine to a café restaurant that delivers burgers via pneumatic tubes (not kidding; it's awesome), the film captures the artistry boom that has come largely from the Christchurch DIY spirit and the Gap Filler initiative. It's a striking transformation – as if the whole city kicked off its business shoes and let its hair down. Had director Peter Young simply stuck to showcasing the art made for the people by the people, The Art of Recovery would have been a lovely little watch – much like last year's Hip Hop-eration.
But Young manages to go far deeper by documenting the tension between this unique cultural curiousity and CERA – the government authority, led by Gerry "The Hutt" Brownlee, tasked with dumping massive buildings on top of anything Gap Filler do. Although I just unfairly painted them like "the bad guys", Young takes a smarter approach by outlining the real tragedy – the lack of communication between what the community want and what CERA believes is best.
Young may not put on the same artistic flair as this year's excellent The Ground We Won or Ever the Land, but this is because he allows Christchurch's art to speak for itself. Using the camera as a megaphone, The Art of Recovery is a mighty documentary that gives great volume to a deserving voice.
'The Art of Recovery' Movie Times (In Auckland Nov. 5 and Wellington Nov. 19)
Also worth watching: When a City Falls, Banksy Does New York, Cutie and the Boxer