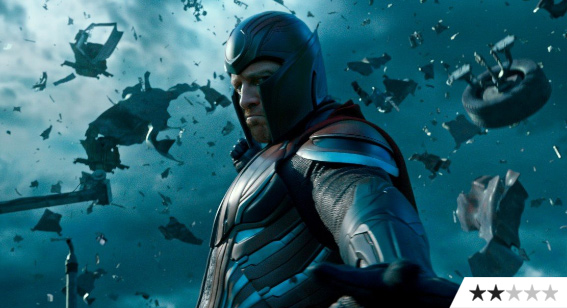 Review: There's Good Stuff in 'X-Men: Apocalypse', But it's Still a Disappointment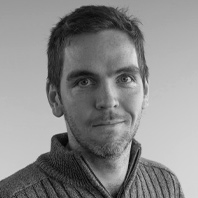 ---
Bryan Singer follows Matthew Vaughn's excellent First Class and his own superb Days of Future Past with the disappointing Apocalypse. It's not a bewildering Batman V Superman kind of disappointment. It's the kind that's felt when a sequel sidelines every great thing the franchise has built towards in favour of a dull and dour plot surrounding a bad guy who looks like he should be chasing the Power Rangers.
It's also disappointing because there's good stuff in Apocalypse. The opening sequence in ancient Egypt is well choreographed and shockingly brutal, Quicksilver gets an even better movie-stealing moment, and I couldn't be happier with the scene that lets a particular animal out of its cage.
However, the film loses a lot more. The tent-pole relationship between Xavier and Magneto is nearly non-existent, taking with it the themes of discrimination and segregation that have powered the best X-Men films. These staple ideas are touched upon with the introduction of the new Cyclops (Tye Sheridan, Mud), Jean Grey (Sophie Turner, Game of Thrones) and Nightcrawler (Kodi Smit-McPhee, Slow West), but the film seems more interested in chucking the trio in the thick of it with hardly any training.
An unrecognisable Oscar Issac gets a heap of screen time as Apocalypse, a one-note mega-mutant with a God complex and a Hitler incentive to cleanse the world of everyone. He also recruits his four mutant horsemen – Storm, Psylocke, Angel, and Magneto – but their collective motivation to help this guy purge the world is flaky at best. When the end of days approaches, it feels more exhausting than horrifying.
But if you're just in it to see mutants scrap it out, Dragon Ball Z-style, you'll probably leave satisfied. That won't stop Deadpool 2 from drawing stuff on this film's forehead.
'X-Men: Apocalypse' Movie Times | Also in 3D
X-Men Films On Demand: Days of Future Past, First Class, The Wolverine, X2