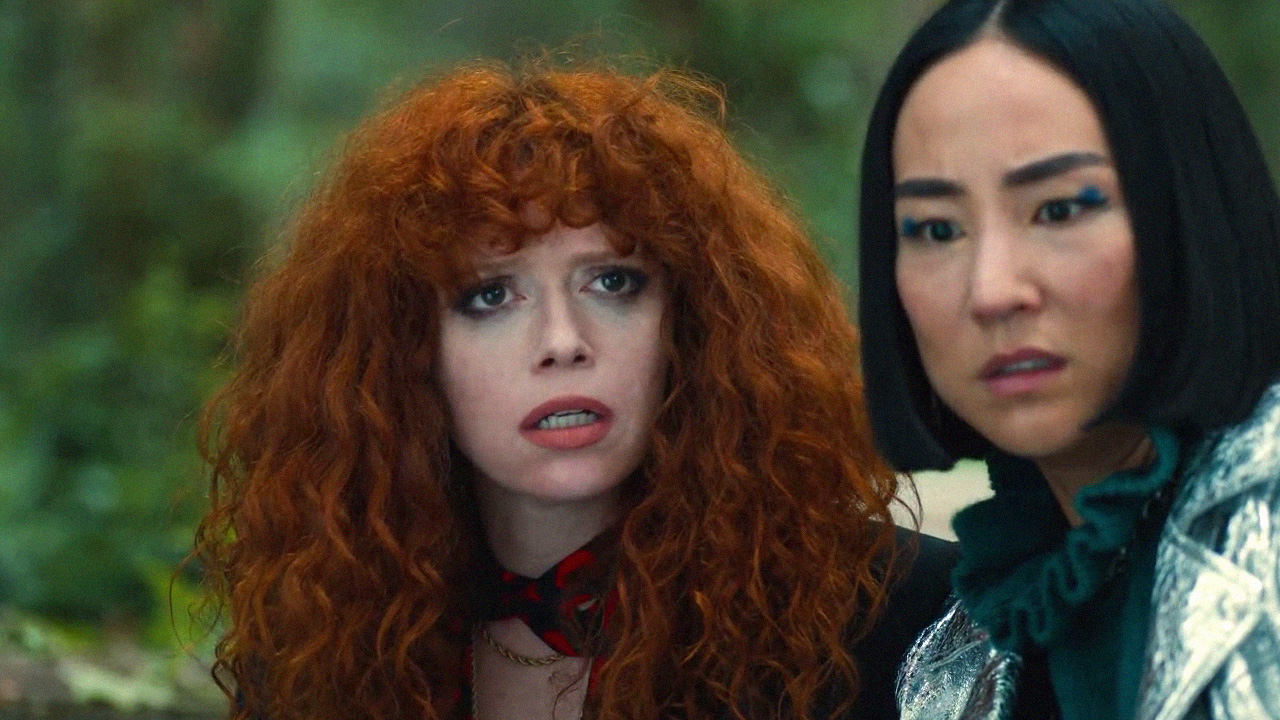 Russian Doll returns with a satisfyingly bonkers second season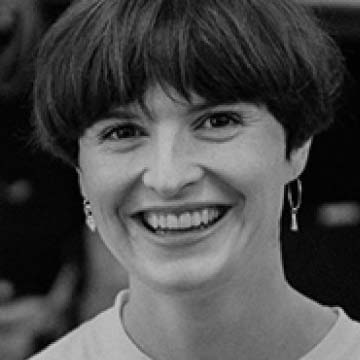 ---
Natasha Lyonne does the time warp again in season two of Russian Doll. It's satisfyingly bonkers writes Rachel Ashby, anchored by a sense of humanity and a big heart.
I won't lie: when I saw that Netflix's existential, time-looping black comedy Russian Doll had been renewed for a second season, my first reaction was hesitation. Not because I thought the show was unworthy of a sequel but rather, much like the titular matryoshka, the story already felt both layered and complete.
Part of the charm of Russian Doll's first season was its closed-circuit singularity. Nadia Vulvokov, a hard-drinking fasting-talking grouch played by the terrifyingly cool Natasha Lyonne, finds herself stuck re-living (and re-dying) her 36th birthday party over and over. To explain more would start to unravel the tightly wound plot of that first season, and honestly, you should just go and watch it. However, it would suffice to say that the show starts from there and gets increasingly more bananas as Nadia struggles to break out of the perpetual death spiral.
While Russian Doll's outlandish premise earnt the show its notoriety, it is Lyonne's ferocious charisma as the beleaguered heroine that really made it shine.
Pleasingly, season two manages to take this winning blend of sci-fi strangeness and earnest humanity, and pull it successfully deeper into its own universe. We meet Nadia four years on from where we left her: she's days short of her 40th birthday and once again looking for ways to avoid facing her problems. A trip on the subway unwittingly opens a portal back in time which leads her down the rabbit hole of family history. The closed-circuit feeling of the first season is still here, but instead of being stuck in a single day, we go back further to unpick some intergenerational trauma.
Also returning for season two is Nadia's timid shadow Alan Zaveri (played by Charlie Barnett) who similarly jumps on a temporally-challenged train and ends up in a family history of his own. Stars of the supporting cast include returning faves Greta Lee and Rebecca Henderson as Nadia's neurotic/chaotic art friends, plus we see the introduction of Annie Murphy (of Schitt's Creek fame) in a very spoiler-y role.
Sign up for Flicks updates
Season two tackles recurring themes of self-destruction, mental health and the indelible imprint of family, but this heaviness is offset by the cast's whip-cracking humour. Stylistically the show feels like stepping into a cult comic book with a killer post-punk soundtrack. As a science fiction show, it doesn't get too hung up on explaining how or why the time travel weirdness is happening. Instead, it leans into the psychedelic potential of the genre to draw out the personal demons our protagonists are battling.
At its core, this is what makes Russian Doll work: it's a show about a scruffy, dogged woman who is really hustling against trauma and grief to get her shit together. Under its trippy surface, the story is anchored by humanity.
There are some weaker elements; at times significant relationships are developed somewhat expositionally, and in particular Alan's plotline this season feels a bit par-baked. Despite this, there is something about the imperfect way in which the story is told that adds to its charm. Not all the ends are tied up, and that's kind of great. All in all the second season is a satisfyingly bonkers return for a show with a big heart.