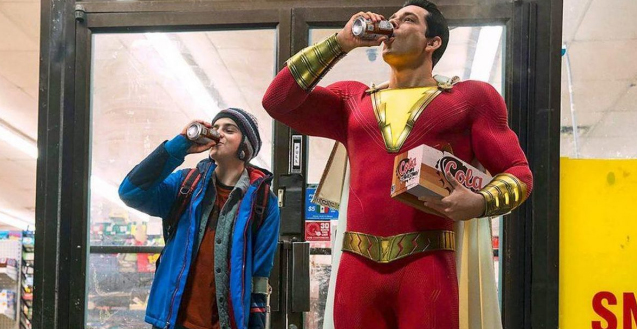 Shazam! leans into its goofiness, embracing a unique, weird energy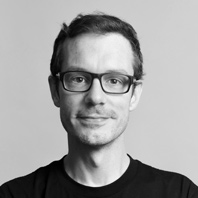 ---
A teenager given abilities to become an adult superhero in times of need, when Billy Batson says "shazam!", he transforms into a costumed, musclebound hero (Zachary Levi)… but doesn't develop the maturity to match. 
DC's latest is more joyful than dreary, says Tony Stamp, noting the director's background in horror helps things get pretty nasty with the baddies.
In 2015 Steven Spielberg made headlines when he predicted superhero films would 'go the way of the western'. Sure, he was taken massively out of context, but it is interesting to see how, four years on, the genre shows no signs of slowing, either financially or creatively.
Faced with the box office-destroying assembly line of Marvel product, DC has loosened up, and after unleashing the technicolor eyegasm that was James Wan's Aquaman, here's another relatively distinct take on the genre. Where Wan went full maximalist though, director David F. Sandberg has made Shazam! intentionally small, leaning into the goofiness of its concept and leaving some time for small-scale human drama.
Like a turbo-charged 'Big' riff, Zachary Levi is a teen in a (super)man's body. It's a great spin on the standard origin story, allowing for jokes about buying beer alongside the usual scenes of power-learning. It's also nice to see one of these where acquiring said powers is shown as joyful rather than dreary. Levi brings boatloads of charisma to the role, although it's slightly jarring that his teen alter ego Billy (Asher Angel) is such a damp squib. Perhaps those powers include charm? His best bud Freddy (Jack Dylan Grazer) fares much better, all nervous energy and wisecracks.
Sign up for Flicks updates
Shazam! is being sold as a family-friendly effort, but Sandberg's background in horror filmmaking comes to the fore in scenes involving the baddies, which get pretty nasty. They're also some of the best scenes in the film, building on some very odd mythology involving a wizard and a magic cave. A few curveballs near the end help things go out on a high, again aiming for maximum fun rather than the usual hero/villain fistfight (although that happens too). By honing in on its own unique, weird energy, Shazam! succeeds, along the way proving there are plenty of new ways to tell these super-stories.