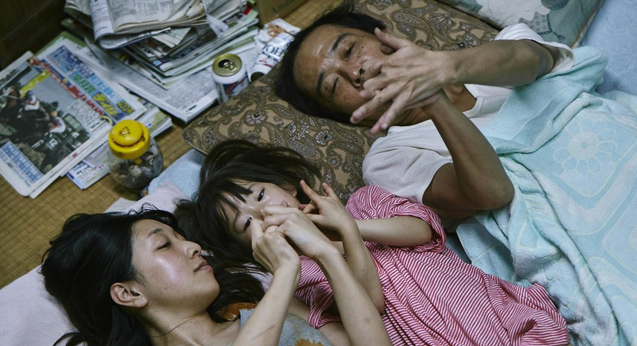 Compelling, utterly moving… it's no wonder Shoplifters won the Palme d'Or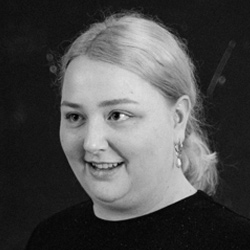 ---
Filmmaker Hirokazu Kore-eda (Like Father, Like Son, Our Little Sister) won the 2018 Palme d'Or at Cannes with this tale following a family of small-time crooks who take in a child they find on the streets.
After a crowd-pleasing festival run, the film returns to select cinemas nationwide for a limited run. Amanda Jane Robinson couldn't recommend it more.
---
Family dramas are often at their most heartwarming when concerned with crime families, and in this tradition, Shoplifters is an utterly moving exemplar.
The film follows a household of entangled drifters on the outskirts of Tokyo doing the best they can to get by; an intermittently employed day labourer and his wife, a low-paid housekeeper; a pre-teen boy and a woman in her twenties; and an elderly woman, whose pension increasingly supports the family. The film begins when they take in another stray—a five-year-old girl they find hiding from her abusive parents—and educate her in the tricks of small-time theft. Excellent performances from every member of this charming familial ensemble cinch this compelling drama.
Written and directed by Japanese superstar and master of group dynamics Hirokazu Kore-eda, the script is economical and exacting, gracefully rendering the way poverty magnifies everyday nuisance; forgetting shampoo, spraining an ankle, a cold snap. The film is an expert study in what holds people together in mundanity and in crisis—love and care, sure, but also alibis. No wonder it won the Palme d'Or.
An incredible portrait of generosity and precarity, Shoplifters is just splendid.