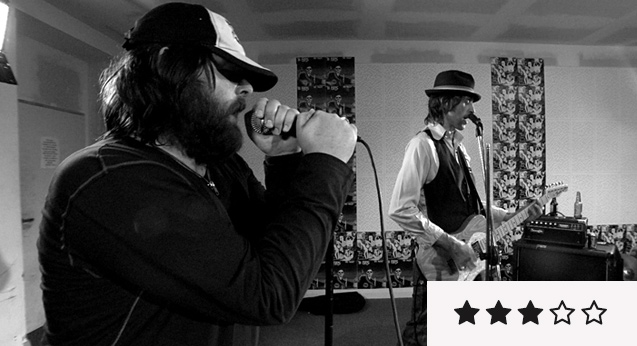 Swagger of Thieves review: for anyone interested in the life of a local act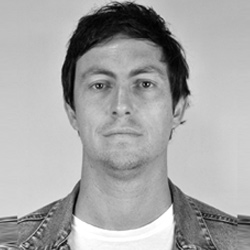 ---
Julian Boshier's intimate doco on Head Like a Hole sensibly avoids turning in a chronological recounting of the band's inglorious past, if glorious cacophony. Swagger of Thieves captures what it means to be a band with a rep in NZ, juggling notoriety and nostalgia in the present day alongside a feeling of "we fucked things up a bit, but how come we didn't get what we deserve?". Unrelentingly honest, the film contains some of Aotearoa's most insightful moments of career reflection – for instance, seemingly embittered APRA royalty analysis (while washing windows, no less) rings incredibly true to life on screen.
Some band members are shown to have been battered by rock n roll excess, relationships between both current and former lineups are portrayed as prone to dysfunction, and any illusions of music biz glamour supremely shattered. None of which casts Head Like a Hole as has-beens, and with frontman Booga Beazley proving a relentlessly charismatic quote machine – particularly when the chips are down – the viewer wouldn't want to have it any other way.
Alongside fellow founding member Nigel Regan, the duo proves an entertaining double act. After all these years together, their relationship isn't a million miles away from a marriage, something that stirs emotion when we see Regan interacting with Booga's actual family. One comes away with a sense of how they've run the band – for better, for worse, and into the ground – through two very different, but strongly intertwined, personalities that you wouldn't want to get on the wrong side of in the practice room, tour van, or worse yet, behind your back.
It's not a perfect film, with some uneven pacing and content that feels missing, from a deeper trawl through the archives to more insight from music industry figures and scene contemporaries. But Boshier's laborious filming of Head Like a Hole, and the rapport established with this subjects make for an interesting watch for fans of the band, and anyone interested in the life of a local act.