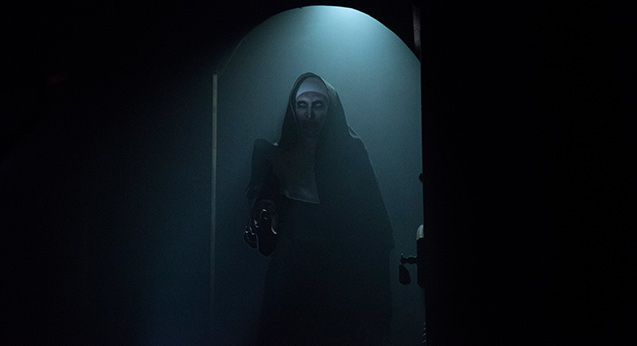 The Nun reeks of dumped-to-Netflix mediocrity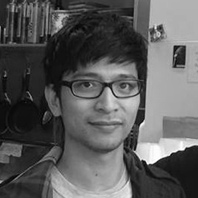 ---
In theory, taking the MCU approach to The Conjuring franchise sounds like a nifty, promising idea. The storied paranormal cases of the series' real-life demonologists Ed and Lorraine Warren lend themselves easily to a shared horror-world. But as long as the ever-widening universe continues to dip into uninspired, schlocky stopgaps like The Nun—as opposed to a reasonably efficient entry like Annabelle: Creation—it's harder to become enthused about it all.
This 1950s origin story, centred around Valak (Bonnie Aarons)—the demonic nun who first surfaced in The Conjuring 2—could use the robust narrative shepherding of a Feige-like geek-visionary. As it is, it reeks of dumped-to-Netflix mediocrity, with flimsy characters, clunky dialogue and run-of-the-mill mythology that don't exactly provide one much of a tantalising hook to explore further creaky corners of this universe.
Demián Bichir plays a haunted exorcist (there's no other kind, apparently) called in by the Vatican to investigate the suicide of a nun at a Romanian abbey. He enlists the assistance of novitiate Sister Irene (Taissa Farmiga, a sole, soulful bright spot) to figure if the grounds are holy or not (spoiler: it's not).
Location-wise, The Nun is optimally placed. Towering exteriors, fog-shrouded surrounding forests and eerie catacombs—there's some sepulchral, menacing atmosphere in the early going. But, unfortunately, the film is mostly lacklustre, a tedious attempt to graft the sombre, faith-interrogating religious horror of The Exorcist to the funhouse scare-ride of The Evil Dead. It doesn't help that after repetitive exposure to Valak, I see less of the diabolical, sacrilegious force we're meant to fear, and more of the Marilyn Manson-looking cosplay that'll frequent Halloween parties to come.