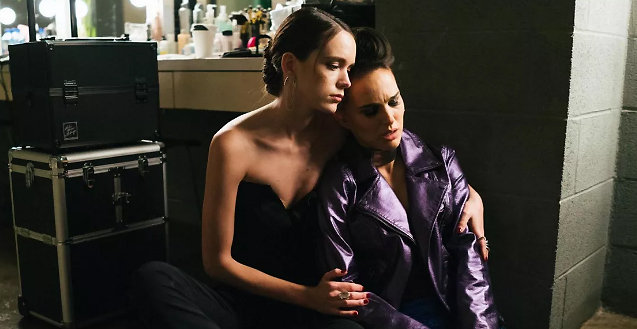 Vox Lux is a moralistic warning of what fame does to young women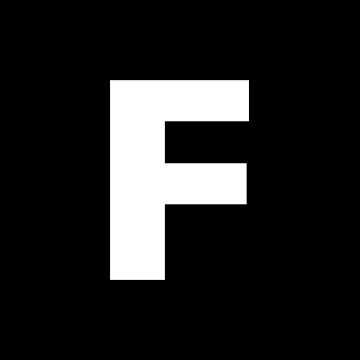 ---
Celeste (Natalie Portman) is a pop star whose career took off against the backdrop of a national tragedy in this drama spanning 18 years, with Sia and the legendary Scott Walker providing music.
As Amanda Jane Robinson observes, Vox Lux proves difficult to connect to on an emotional level, and the film's unsureness about what it wants to be results in over simplistic moralising.
If the second half of Vox Lux had lived up to the first, it could have been something exceptional. Early on, the film's narrator states Celeste was born "in America", no state or city specified. Structured around three tragedies—a school shooting, 9/11, and a 2017 terrorist attack in Croatia—Vox Lux is an essentially American story. The film begins in 1999, with a teenage Celeste (Raffey Cassidy) catapulted to fame when a classmate shoots up her school and she lives to sing about it, first at a community vigil and soon on radio stations around the country. In the shadow of misery, singing songs written by her sister (Stacy Martin), Celeste becomes the nation's pop star poster child.
Cut to 2017, Celeste—now Natalie Portman—is in her 30s, with a daughter of her own (Raffey Cassidy). Celeste is a diva ahead of her descent; irritated and reckless, cunning and cynical. With a heavy Staten Island accent, Portman turns Celeste's volatility and vocal mediocrity into something enticing, another tragedy you can't seem to look away from.
Sign up for Flicks updates
The film is directed by Brady Corbet, an actor who has starred in films by both Michael Haneke and Lars Von Trier, men whose nihilism reverberates throughout Vox Lux. While much has been made of Portman's performance, it is the talented Raffey Cassidy (Allied, The Killing of a Sacred Deer) who compels. Willem Dafoe's narration, too, aptly convinces us of Celeste's mythic quality.
The film's visual style bewitches thanks in equal measure to cinematographer Lol Crawley's talent and the art department's abundance of glitter. Unfortunately, Celeste's look and sound both feel disjointed from the period specificity of the film's wider cultural context. In 1999, Celeste sounds like artists from 2011, and in 2017, Celeste dresses like artists from 2008.
While there are many moments of excellence, the film as a whole feels distant, and difficult to connect to on an emotional level. The link between Celeste's trauma and her celebrity is never fully explored, and the film is never quite sure what it wants to be. The consequence is a moralistic warning against what fame does to young women—a far less interesting concept than the film's initial trajectory.
Twice Celeste sits on the floor, beside a chair, moments before breaking down and both times it recalls the Miranda July passage: "I walked down the hall and saw that [she] was sitting on the floor next to a chair. This is always a bad sign. It's a slippery slope, and it's best just to sit in chairs, to eat when hungry, to sleep and rise and work. But we have all been there. Chairs are for people, and you're not sure if you are one." The film ends before Celeste crosses the verge, but the final sequence is at once agonising and engrossing. Celeste sitting on the floor feels like microcosm of the entire film—a warning sign, the drawback of a receding tide minutes before a tsunami.