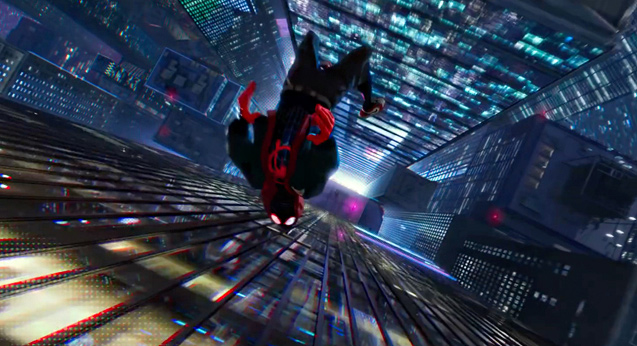 Into the Spider-Verse is one of the greatest comic book films ever made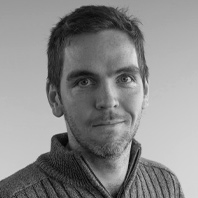 ---
Sony Animation Studios team up with the writers-directors of Cloudy with a Chance of Meatballs for this animated, multiverse Spider-Man film.
The film sneaks into select cinemas this weekend with an official release date of January 3. Critic Liam Maguren couldn't recommend it more, calling it one of the greatest comic book superhero films ever made.
---
After Tom Holland's successful MCU run as Peter Parker, Tom Hardy's box office-crushing Venom, and one hell of a PS4 game, the question must be asked: do we really need more Spider-People? I never thought the answer could be "Yes, here's six more!" However, with Miles Morales as the lead, an incredibly dense script, and downright astonishing animation, Spider-Man: Into the Spider-Verse turns the impossible into one of the greatest comic book superhero films ever made.
From the moment he starts singing Post Malone's Sunflower—and forgetting 60% of the lyrics—Miles proves himself a hugely likeable and relatable teen, with Dope star Shameik Moore walking a pleasant vocal tightrope between gawkish and charismatic. His sense of self takes a knock when he shifts schools; a problem that heightens exponentially when he gets his powers and meets more experienced Spider-Folk from alternate dimensions.
From a perfectly-cast Jake Johnson as middle-aged loser Peter B Parker to Nicolas Cage's hilariously over-intense Noir Spider-Man, these constant introductions poke fun at the messiness of origin tales, spinoff stories, superhero universes, and the parallel dimensions genre as a whole. More importantly, this humour sweeps the cliches off the stage, giving Miles' own origin some seriously significant distinction—especially with what it has to say about grief.
As a superhero film, Into the Spider-Verse is a superb shakeup. As an animated feature, it turns the whole production into something masterful, though calling it a "comic book come to life" doesn't fully emphasise this film's most eye-wateringly remarkable achievements.
Sign up for Flicks updates
Sony Animation Studios took graphic novel sensibilities, cinematically expanded on them, and gave every necessary detail thorough love and attention. I could geek out for literal hours about the dot-matrix shadowing, graffiti-pop colour scheme, playful onomatopeia, hypnotic camera lenses, subtle but significant shifts in framerate, the faultless merging of 2D/3D elements—every frame's a painting.
It's truly sensational to witness a blockbuster this visually daring on a massive screen. It's even more sensational that I found myself yelling: "Give me six more Spider-Verse films!"