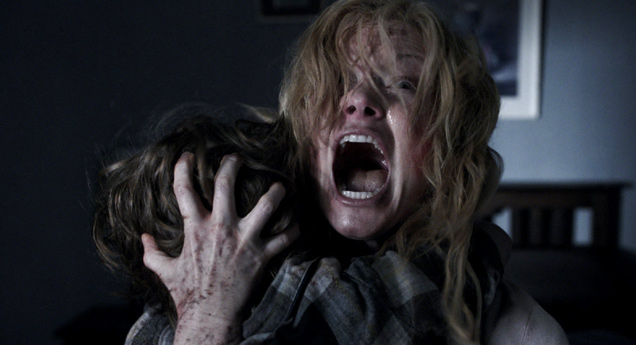 We're two-thirds of the way through 2016 and two-thirds through the #52FilmsByWomen (that's 34.666666667 films).
This month, I am aided by a recommendation from Alex Casey, who is a film critic for the NZ Herald, TV editor for The Spinoff, and sixth member of the Guardians of the Galaxy.
---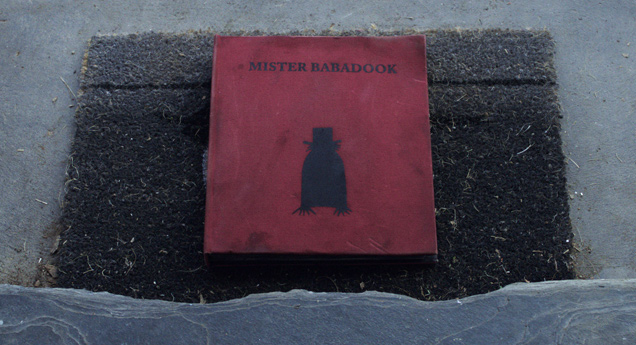 #31 The Babadook | written and directed by Jennifer Kent
"First of all, I take my top hat off to The Babadook for providing what is surely the hands-down funniest tweet of the year. Second of all, this storybook nightmare is the only film that has ever made me cry a single, petrified tear in public. For that, I salute director and writer Jennifer Kent for this debut effort, examining the terrifying isolation of grief as symbolised by a Jack White-looking ghostie who sounds a bit like a hungover ET.
"The Babadook takes a frazzled solo Mum, adds the kind of kid who We Need To Talk About, whips up a haunted book about a slender gent, and still avoids ever being "too much". A teeth-shattering exercise in dread, this is a horror film that cuts deep on every level. Be it an outpouring of cockroaches from your wall, or the unyielding hollowness of loss, The Babadook is one film that you won't regret letting in. Except you will, because it's very, very scary." – Alex Casey
See DVD, Blu-ray and On Demand options for 'The Babadook'
---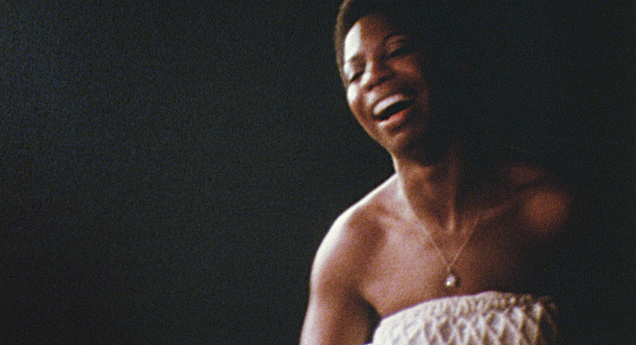 Emmy-nominee Cobain: Montage of Heck and Oscar-winner Searching for Sugar Man do not lean too heavily on historical footage and talking heads, using animated sequences to flash up their stories in an eye-catching way. I was starting to feel music biopics could no longer engage me with archival footage and interviews alone. Director Liz Garbus proved me way wrong.
This Netflix documentary packs a sizeable wallop into its 100-minute running time without any bloat or filler, leanly and richly telling the lifelong story of Nina Simone – the troubled genius. Showcasing her musical prowess is the easy part, but the way Garbus supplies us with biographical details is expertly done. The issues Simone endured – an overworked schedule, an abusive husband, the everyday bullshit that comes with being a black woman – are laid out like well-formed puzzle pieces. The end result is as complete of a picture you will ever get of the phenomenal maestro.
See 'What Happened, Miss Simone?' on Netflix right now
---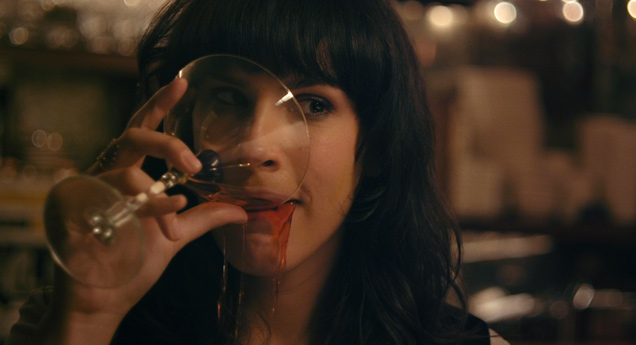 #33 Appropriate Behaviour | written and directed by Desiree Akhavan
Desiree Akhavan writes and directs herself in this comedic indie as Shirin, a twentysomething bi Brooklynite who doesn't struggle with her sexuality; she just struggles with everything else. Having traditional-ish Persian parents who don't know their daughter's "a little bit gay" shakes her sense of self, as does a recent breakup with her stern girlfriend who she confessed love to. Without an identity or a human being to attach herself to, Shirin's life shifts to a meander as she navigates libido limbo and hipster nightlife.
Yes, this is the type of film Greta Gerwig would project on the wall of Noah Baumbach's house and fax an invite to all their friends to come along – that'll either strike you as a good thing, or you've stopped reading this sentence. That doesn't prevent Appropriate Behaviour from being one of the better indie identity crisis films of its kind. It never settles on cliché – like Shirin – and holds small surprises to keep things interesting, from a saleswoman hilariously using notions of female empowerment to sell an overpriced bra to an impulsive threesome that is genuinely sad to watch.
See On Demand options for 'Appropriate Behaviour'
Give the groovy soundtrack a listen, too
---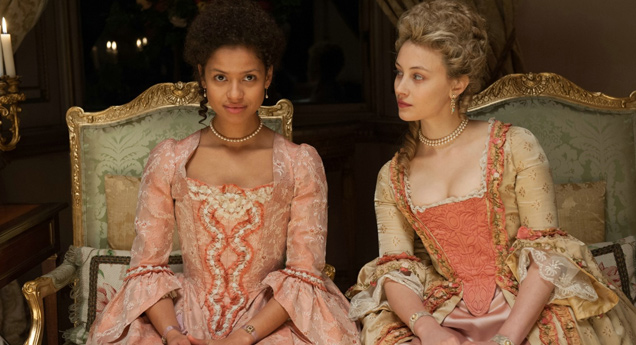 #34 Belle | directed by Amma Asante, written by Misan Sagay
You may have seen Gugu Mbatha-Raw in Concussion or Jupiter Ascending, but you may not have seen her in this period piece drama that's actually worth your time. She plays real-life figure Dido Elizabeth Belle, the mixed race daughter of a sea captain who ends up living with her very wealthy, not quite as racially tolerant grandparents. As a young woman, her place among aristocratic society is questioned in every stiff-upper-lip racist way you can imagine.
Had this not been based on history, you'd be free to consider the setup contrived beyond reason. But it is a true story, which flips the drama right back around to being juicy as hell – if you're into cultural clashes and bigotry being called out. There's also a purposeful romantic subplot that doesn't feel duct taped on, a difficult grandfather-granddaughter dynamic that pays off, and a sweet sisterhood that threatens to snap under the weight of ignorance.
See Blu-ray and On Demand options for 'Belle'
---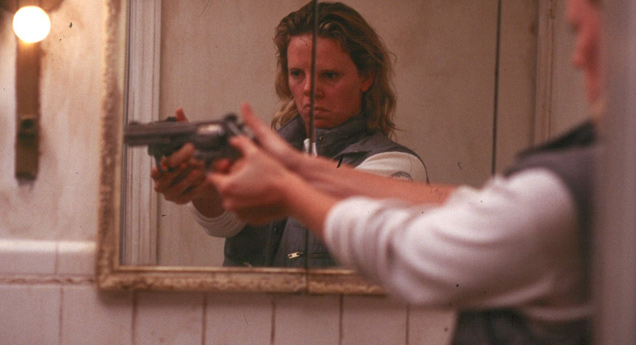 #35 Monster | written and directed by Patty Jenkins
How do you show sympathy towards a serial killer? One way is to bury Charlize Theron in an incredibly convincing mountain of makeup and tell her to give an Oscar-winning performance – which she did. Another way is to show exactly what rock bottom looks like through the eyes of a troubled, abused woman – which is what Patty Jenkins did.
The movie does not deny the horror committed by Aileen Wuornos (Theron). In fact, it emphasises it by detailing the equally horrific world that viciously twisted Aileen to that endpoint. Poverty and prostitution go hand-in-hand in a juggling act sped up by her love for young, naïve Selby (Christina Ricci). When the ball finally drops, terror takes second place to sorrow as everything that eventuates feels tragically inevitable.
See Blu-ray and DVD options for 'Monster'
---
Films by women in NZ cinemas this August: Embrace, Our Kind of Traitor, Absolutely Fabulous: The Movie
The list of #52FilmsByWomen continues with…
February (including one pick from Deathgasm producer Morgan Leigh Stewart)
March (including one pick from NewsHub's Kate Rodger)
April (including one pick from Sunday director Michelle Joy Lloyd)
May (including one pick from professional film geek Sarah McMullan)
June (including one pick from animator/filmmaker Mata Freshwater)