Our celebratory list of #52FilmsByWomen is boosted with five more films this October. Number 40 comes from Gina Dellabarca, an expert at curating quality films for New Zealand's biggest short film festival Show Me Shorts. As the long-time festival director, Gina has had a mighty hand growing the fest from humble beginnings to an Academy Awards-certified force of nature.
The 2016 programme is currently making the rounds. You can find out more from the Show Me Shorts website or by browsing each of the sections here.
---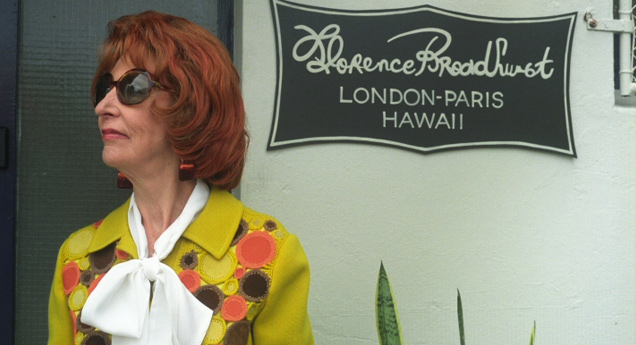 "Florence Broadhurst is an enigma. A mythological Sydney identity from the wrong side of the tracks, who rose up as a dancer, a fashion designer, an artist, a wallpaper-maven and glamorous socialite. She was also a con-artist who mythologised her own story, weaving a web of half-truths that made her murder in 1977 all the more mysterious. This is perfect subject matter for a bold docu-drama by Australian auteur Gillian Armstrong.
"Unfolding Florence is skillfully stitched together, relying heavily on recreation, interspersed with appropriately whimsical animation and candid interviews with friends to illustrate sections of Florence's unusual and flamboyant life. Armstrong cleverly exposes the lies in Florence's story told in her own voice using sections of letters and interviews, with contradictory visuals. You can't help warming to this resilient pioneer with a flare for the dramatic.
"Unfolding Florence is an outstanding portrait of an eccentric artist. Not a straight-forward documentary, it harnesses an ambitious array of story-telling devices to deliver a bold vision that results in a compelling watch." – Gina Dellabarca
DVD options for 'Unfolding Florence' | Watch this interview with Gillian about the film
---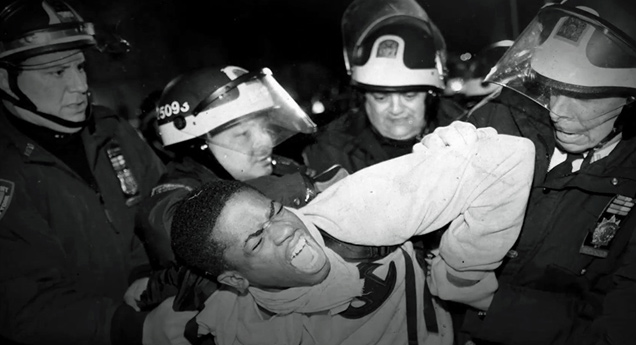 #41 13th | directed by Ava DuVernay
Ava DuVernay, the director who should have gotten an Oscar nomination for Selma, just released this Netflix original feature that lays out how mass coloured incarceration in the United States ties heavily with the country's history of racial inequality. More precisely, it shows how the 13th Amendment – the one that was meant to abolish slavery – simply turned the idea of 'slaves' into 'inmates' via an exposed loophole and an economy that relied too heavily on egregiously cheap labour.
With America's current social tensions and political tomfoolery broadcasted onto every screen imaginable, the timing of this doco is sadly perfect. It's sure to be enlightening to anyone struggling to make sense of it all, but what made this the best documentary I've seen this year – aside from relieving my own ignorance about the mass incarceration issue – is DuVernay's rock-solid ability to cast a light on how modern-day issues tie to problems from generations earlier. A doco on The Treaty of Waitangi told with this much skill feels essential to me.
Watch '13th' on Netflix right now
---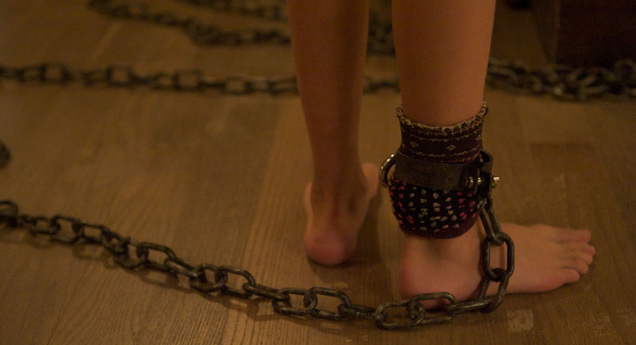 #42 Chained | written and directed by Jennifer Lynch
Jennifer Lynch has a taste for all things messed up much like her father David, but she's no imitator. From snake ladies to possessive men who trap limbless women in boxes, Lynch has a voice that is unique and disturbing in equal measure (a perfect candidate for the upcoming female-driven horror anthology XX). Chained is no different, placing Vincent D'Onofrio in the role of a demented cab-driving serial killer who enslaves the little boy of one of his victims. The child is forced to aid the murderer long into teenagehood, witnessing this monster kill over and over again, until a slim opportunity for escape presents itself.
Yes, it sounds about as fun as DIY eye surgery, but you've got to give it to Lynch – she's exploring some uncharted psychological territory. If you can stomach the premise, the reward is seeing a character develop in a way you've likely never seen before – and perhaps never will again.
Blu-ray, DVD and On Demand options for 'Chained'
---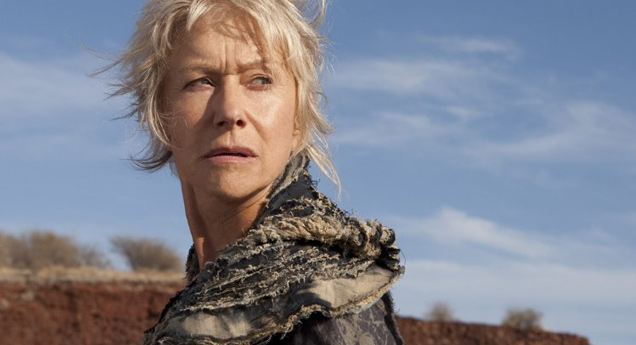 #43 The Tempest | written and directed by Julie Taymor
This adaptation of Shakespeare's supernatural play committed an act that many Shakespeare purists cannot stand – it does something different. Rather than keeping the father-daughter dynamic of the original text, Julie Taymor bravely and carefully switched the lead relationship to a mother-daughter dynamic. "I don't think we're trying to say it's better," Taymor stated at a press conference, "It's just different." This meant Helen Mirren got to play the lead alongside soon-to-be Oscar nominee Felicity Jones.
We've seen some recent on-screen Shakespeare adaptations that have taken joy in (ahem) shaking up the formula: Ralph Fiennes' Coriolanus was set in modern-day Rome, Justin Kurzel's MacBeth modified the fantasy elements for the better, and Joss Whedon filmed Much Ado About Nothing in his back yard. Given the heavy supernatural elements of The Tempest, Taymor arguably had the most creative freedom to work with – changing the lead from a man to a woman feels like a no-brainer in hindsight.
DVD and On Demand options for 'The Tempest'
---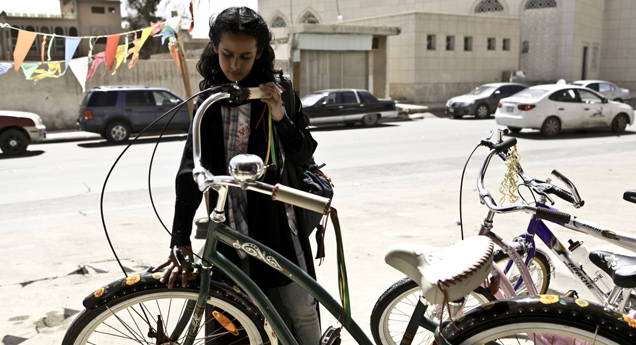 #44 Wadjda | written and directed by Haifaa Al-Mansour
The making of this film is worthy of being a film itself. Wadjda is the first feature to be directed entirely by a Saudi woman AND the first film Saudi Arabia has put forward as a nominee for the Academy Awards. Pretty bloody good for a filmmaker who had to covertly direct her film from a van because of how touchy the country is about women working alongside men in public spaces.
No surprises, then, that the film is about a young Saudi girl who challenges the social norms. Cunning Wadjda wants to beat her neighbour in a bike race, but first she needs a bike. Girls aren't meant to ride bikes, so her mother won't buy her one. Refusing to back down, Wadjda concocts her own plan to score herself some wheels – and force that kid next door to choke on her dust.
DVD and On Demand options for 'Wadjda'
---
The list of #52FilmsByWomen continues with…
February (including one pick from 'Deathgasm' producer Morgan Leigh Stewart)
March (including one pick from NewsHub's Kate Rodger)
April (including one pick from 'Sunday' director Michelle Joy Lloyd)
May (including one pick from professional film geek Sarah McMullan)
June (including one pick from animator/filmmaker Mata Freshwater)
July (including three picks from the women who power NZIFF)
August (including one pick from NZ Herald film critic Alex Casey)
September (including one pick from 'The Rehearsal' director Alison Maclean)