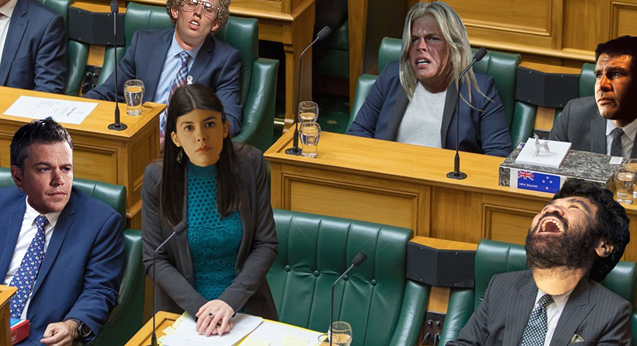 The Prime Minister, Leader of the Opposition and more talk movies
It's the cinematic equivalent of tapas.

By Daniel Rutledge

19 Sep

Definitely not for the faint-of-heart, it looks "insanely intense".

Over the course of one weekend, we watched all six Predator movies to determine which are the best and worst.

It's as big as a chopper, you ugly m-ther f-cker!

It's a hell of a month to be a sci-fi fanatic.

It doesn't take long for innovation to turn into imitation.

By Amanda Jane Robinson

13 Sep

Playing Auckland's Academy Cinemas Sept-Oct.

"Tragic, urgent and full of cinematic life."

A great writer-director (and Predator cast member in 1987).

Aquarius, Dope, Lovesong, Paterson, and heaps more!

By Daniel Rutledge

06 Sep

The Nun is the genre's latest complicated hydra head mythology.
---