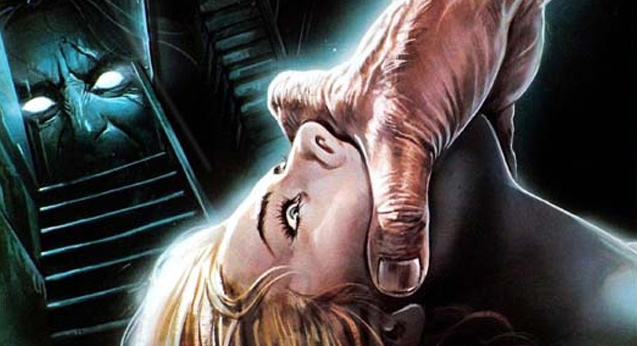 Aaron Yap's top 20 film discoveries of 2018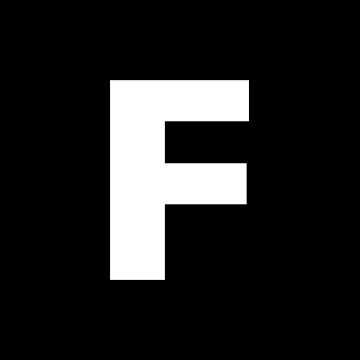 ---
It's that time of the year again where Aaron Yap, Flicks' archaeologist of long-forgotten film gems, presents the 20 best films he saw that you've probably never heard of. From a 3.5-hour comedy to old-school black-n-white British sci-fi, you're bound to discover something to love for yourself in Aaron's list.
---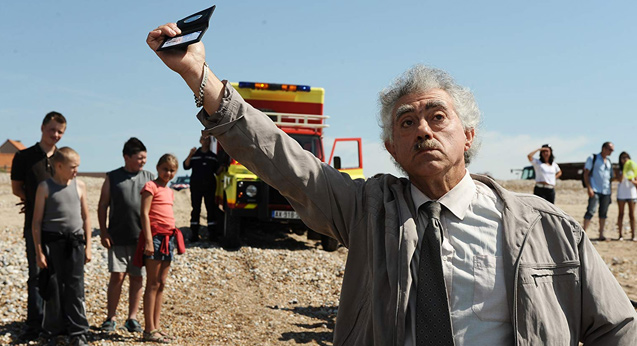 Li'l Quinquin
Bruno Dumont's pet obsessions bottled into a 200-minute seaside-town weird-murder procedural. Cast with non-actors and disabled people, it's his most hysterical and absurdist work but also as unsparing and human as anything he's ever done. Think Humanité with big lols (seriously).
---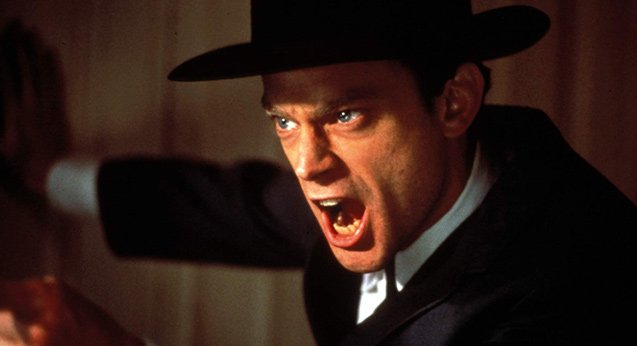 Wise Blood
Caught up with a bunch of John Huston this year: The Kremlin Letter, Reflections in a Golden Eye, The Life and Times of Judge Roy Bean. Found something to love in each, but this 1979 Flannery O'Connor adaptation came up on top. Delightfully eccentric, darkly funny Southern Gothic with an endearingly wild Brad Dourif performance.
---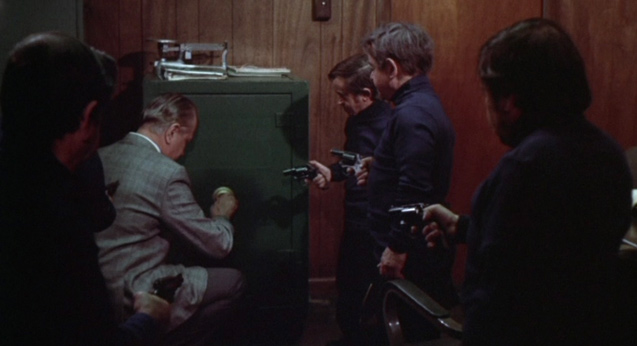 Little Cigars
Angel Tompkins goes on the run from the mob and shacks up with a troupe of thieving carny midgets. Goofy, sleazy, fast-paced AIP caper nonsense that's difficult to defend, but even harder to stop watching. File under sorry-not-sorry.
---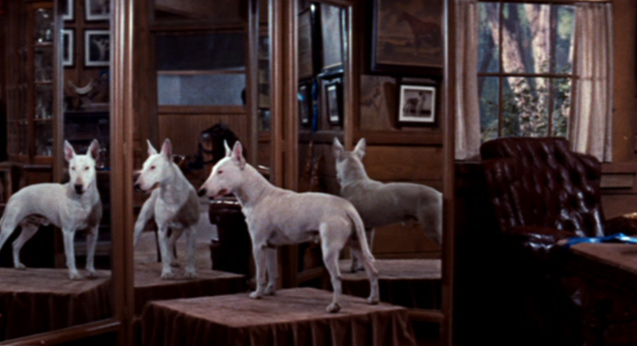 It's a Dog's Life
Needed some extra doggo-tainment after Pick of the Litter, so I sought out this forgotten '55 charmer about a scrappy bull terrier named Wildfire (voiced by Vic Morrow). Appears to be pitched at children but there are no children in the cast. Morrow's narration is so soothing and warm I could listen to it all day. The scene with Dean Jagger going for a walk with Wildfire quietly destroyed me.
---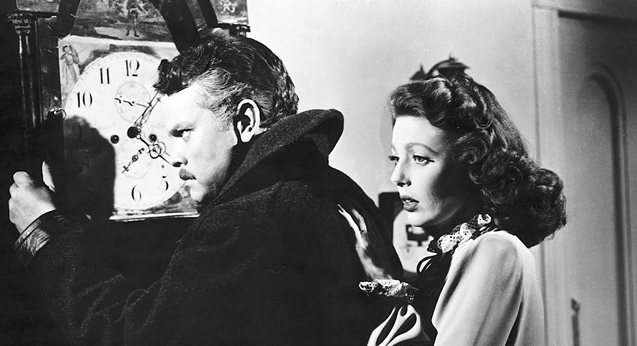 The Stranger
Have always put this one off due to its ubiquitous public domain presence on DVD, which seems dumb in retrospect (a more logical reason might be that it's rarely considered top-tier Welles). The Other Side of the Wind finally made me do it, and goddamn, it's a crackling Nazi-hunting noir, with ample flashes of his directorial brio. The clock tower climax is sensational.
---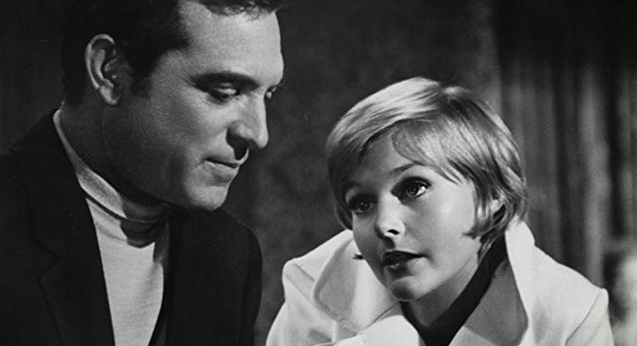 Once You Kiss a Stranger…
Carol Lynley's wicked, snarling performance might be the sole reason to watch this trashy, tacky '60s remake of Hitchcock's Strangers on a Train. Unconvincingly set against a pro-tournament golf backdrop, and executed with zero style, but hey, it does allow Lynley to go apeshit on a golf buggy!
---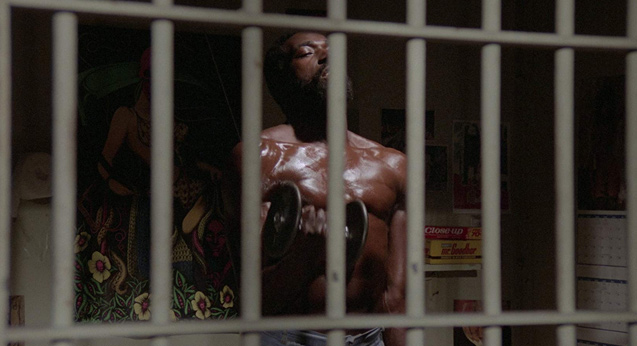 Penitentiary I/II
The first Penitentiary is one of the toughest, seediest, sweatiest prison movies ever made; the sequel is definitely one of the strangest. That bare-knuckle fight scene between Too Sweet and Half Dead is something else (did Carpenter make Roddy Piper and Keith David watch this in prep for They Live?).
---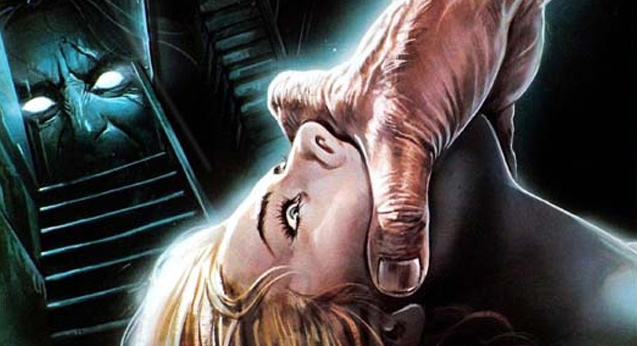 A Blade in the Dark
Lamberto Bava never scaled the creative heights of his father Mario, nor any of his other more esteemed giallo-making brethren. But this queasy 1983 bloodbath, though derivative and narratively stupid, could probably pass as his most consistent and technically accomplished effort. Demons might be the fan favourite, but I'd argue there's a considerably sharper focus at work here lacking elsewhere in his filmography.
---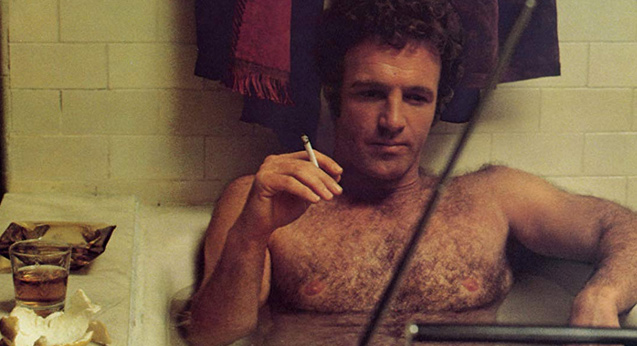 The Gambler
Where has Karel Reisz's sombre, existential character study of a doomed college professor in the throes of a gambling addiction been all my life? Texture, atmosphere, nuance, and a superlative James Caan make this a key '70s downer. Strong stuff. Also loved Reisz' elegant, beguiling The French Lieutenant's Woman this year.
---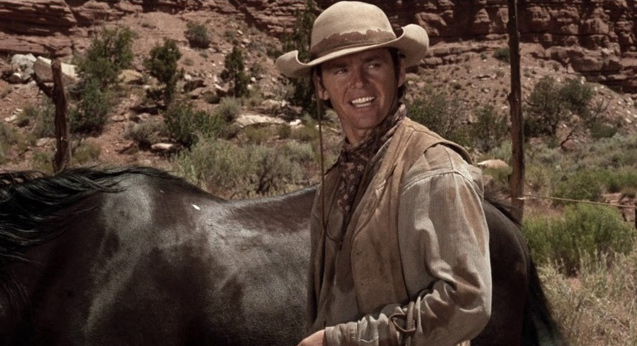 Ride in the Whirlwind
Not quite as enigmatic as The Shooting, but still enjoyed a bunch. Monte Hellman's stripped-to-the-bone B-western suggests Antonioni cranking out a quickie for Corman. Feels like warm-up to Two-Lane Blacktop.
Sign up for Flicks updates
---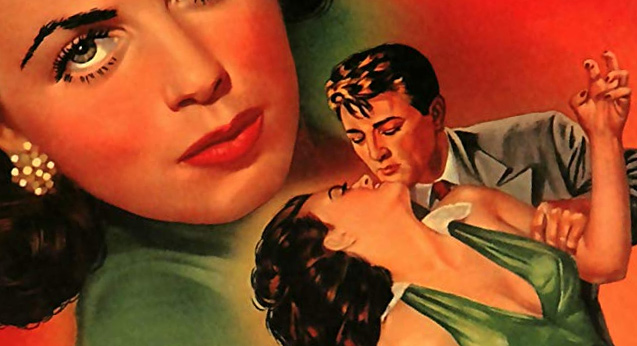 Where Danger Lives
Of all the great noirs that Robert Mitchum made in his career, John Farrow's RKO pic from 1950 is perhaps the most underrated and unusual. It's an atypical one for Mitchum, who spends much of the film emasculated by the unhinged Faith Domergue. Look beyond the generic title, and you'll find a better-than-average crime-of-passion, lovers-on-the-lam potboiler.
---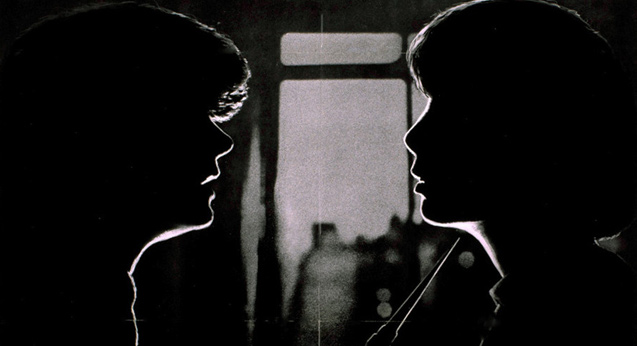 Windows
This much-maligned, Razzie-nominated 1980 movie was, sadly, the only outing from revered cinematographer Gordon Willis (The Godfather) as a director. On the surface, the plot reads like any exploitative psycho-sexual thriller, but Willis' sublime, artfully nocturnal cinematography and restrained handling of subject matter shifts the material into a slightly more peculiar and thoughtful register that's trickier to pin down.
---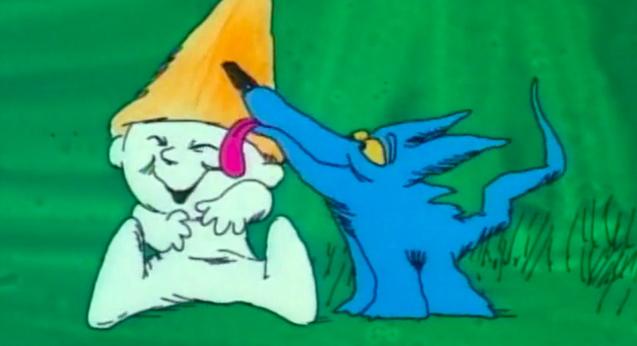 The Point
This crude-looking animated curio shamelessly shoves big lessons down your throat, but I sincerely believe that if every kid watched this TV special, written and scored by Harry Nilsson, the world would be a better place. And I needed this in 2018. Clearly Nilsson was on some kind of high.
---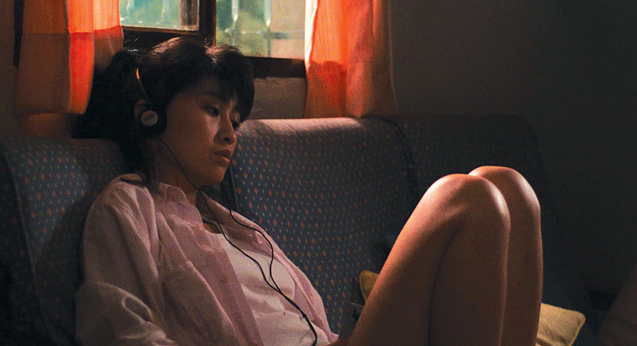 Daughter of the Nile
Watched this on a long haul flight back to Auckland from Taiwan. My first Hou Hsiao-hsien, and one of my favourite cinematic experiences of the year. Youth in neon-drenched '80s urban Taipei, observed with serene melancholy. It was kinda perfect.
---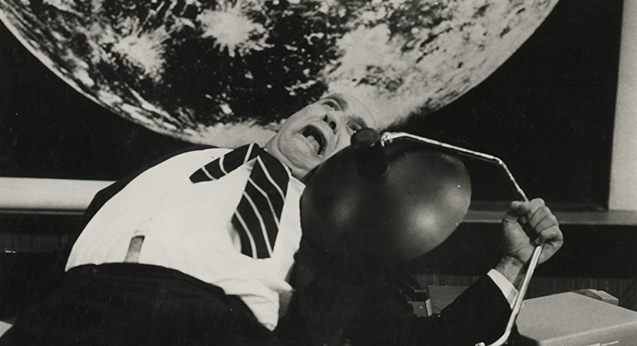 Unearthly Stranger
This starkly photographed British sci-fi is a deftly sustained exercise in how much eeriness you can pull from a scant budget. Plays like extended The Twilight Zone, but that's not a knock. Fans of old black-and-white sci-fi need to dig this gem up.
---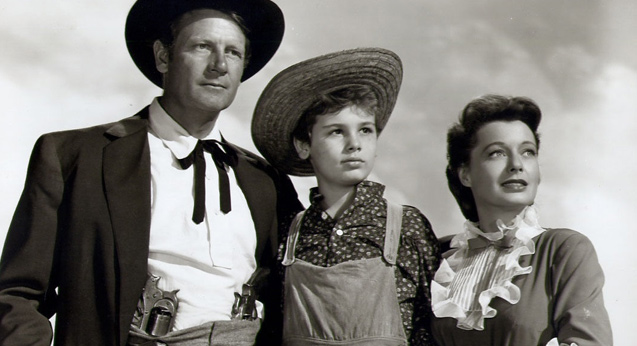 Stars in My Crown
Jacques Tourneur tackles religion, racism, rural communities in post-Civil War South. A touching, hopeful, deeply humane vision of Americana.
---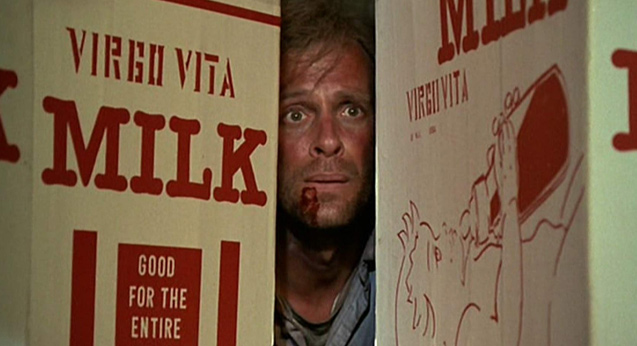 Streets of No Return
Samuel Fuller's last film. Bloody rough around the edges, and not recommended for first-timers, but if you know what you're in for: pure pulp poetry. Indescribable, overwrought, strangely moving.
---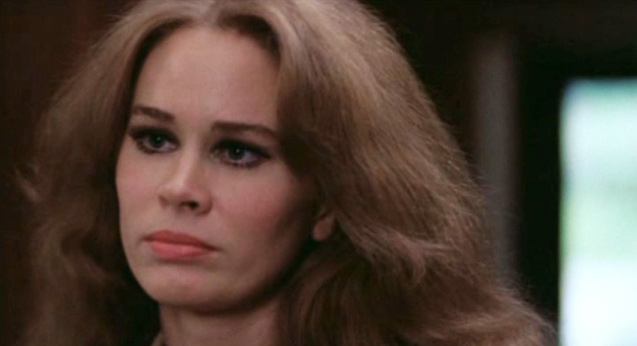 The Pyx
A moody psychological mystery masquerading as lurid slasher (titled The Hooker Cult Murders at one point). Won't thrill those wanting more traditional genre kicks from its admittedly unremarkable occult premise, but it has a distinctly sad, haunting vibe that stays with you long after. Karen Black is a treasure.
---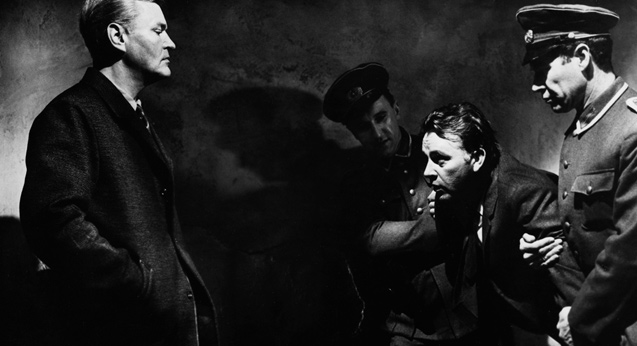 The Spy Who Came In From The Cold
Hands-down the bleakest, chilliest, most brutally deglamourised spy film out there. First-rate script and direction. Tremendous Richard Burton performance. Blew me away.
---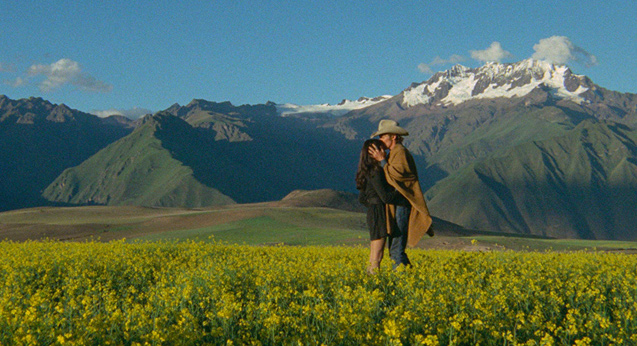 The Last Movie
I wish there were still major studios around handing out million dollar budgets to young, hot-off-success but terminally stoned filmmakers to make whatever the heck they want. The legendary stories surrounding this 1971 Dennis Hopper fiasco often eclipse the work but I actually found it less incoherent than anticipated. Not to say it isn't a total mess, but at least it's a frequently hypnotic and fascinating one, with passages of real, mesmeric beauty that make the film ripe for reassessment.