Flicks Talks: 'Housebound' director Gerard Johnstone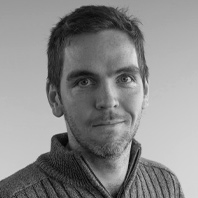 ---
Flicks and Chillbox Creative talk to writer and director Gerard Johnstone about his feature debut Housebound, a comedic thriller that takes conventional haunted house horror tropes and twists them to unique and hilarious effect.
We loved the film, calling it "an economical thrill ride that entertains from start to finish" (full review here) and is currently now playing in cinemas nationwide (click here for session times). In our video interview below, Johnstone gives us his insights into the skill required to make effective horror, transitioning from TV to film, and how to target an audience when writing for the screen.
Time codes:
0:10 – Is it fair to call Housebound a horror-comedy?
0:45 – Learning horror (it's bloody difficult)
2:20 – "Going back to school"
4:45 – How to keep the film crew dedicated for years
6:05 – The pressure that comes with funding
7:35 – Appealing to an audience vs. appealing to yourself (when writing the script)
8:40 – Is filmmaking a financially viable career in New Zealand?
9:30 – Transitioning from TV to film
13:00 – Directing your own script vs. someone else's script
13:40 – Improvisation vs. sticking to the script
15:20 – Who was the asshole?