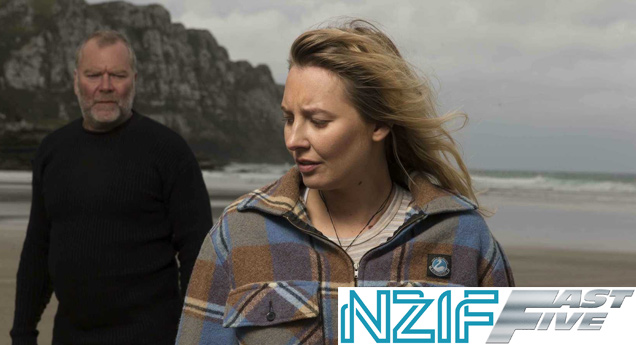 Interview: 'Human Traces' director Nic Gorman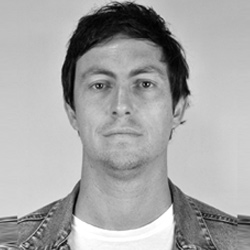 ---
Kiwi filmmaker Nic Gorman's feature debut is a thriller set against the rugged backdrop of the Canterbury and Otago coasts. We asked Gorman five quick questions about the film as part of our #NZIFFastFive series of Q&As.
---
Please summarise your film in EXACTLY ten words. 
"The lure of little voices… the mandate of the wild." 
What was it like writing a debut feature that has descriptors like "slippery character study", "paranoia and deception" and "disorienting" in its festival programme blurb? Was it a strange place to inhabit?
The script probably took a couple of years to finish. I was in effect writing three differing narratives that had to somehow fit together and speak to each other, while remaining true to whatever character's head we were inhabiting at the time. Rows and rows of post-it notes helped, as did frequent head-clearing walks in Wellington's town belt.
Where did you shoot the film, and did finding the right location mean a lot of time in remote parts of the country for you?
We pretty much covered the coastline from Dunedin to Fiordland, on and off, for a year and a half searching for the right place. We did some test filming at a different location in the Catlins but it felt a little too tapped into the mainland. The afternoon I trekked into our location, on the tip of the Long Point peninsula in the Catlins, the sun was going down and I felt absolutely, terrifyingly alone. It was perfect.
Is there a specific moment in the film that you're most proud of? This could be a highlight, or something that looks straightforward but was deceptively difficult to achieve.
Filmmaking is full of happy accidents – a certain light, a circling bird, the sound of the tide scraping on rocks – and there are so many tiny moments I don't want to take credit for, for fear of offending the film gods that allow such magic to happen. The movie hinges on the audience's swinging sympathies though, and the emotionally fearless performances that the three leads (Sophie Henderson, Mark Mitchinson and Vinnie Bennett) put on the screen make it impossible not to be drawn into their inner worlds. There was a wild alchemy down on those crazy rocks and whatever I did to help facilitate this I'm happy with.
What was the last great film you experienced?
On the big screen, the Wellington Film's Society's screening of Kurosawa's Throne of Blood blew me away with its primal, horror imagery that seeped into my skin like the fog that pervades the film. On the small screen Corbucci's spaghetti western The Great Silence had a similar effect. I love "snow" westerns, they have such an elemental power to them, and I haven't been able to shake the all-time downer ending to this one, weeks later.