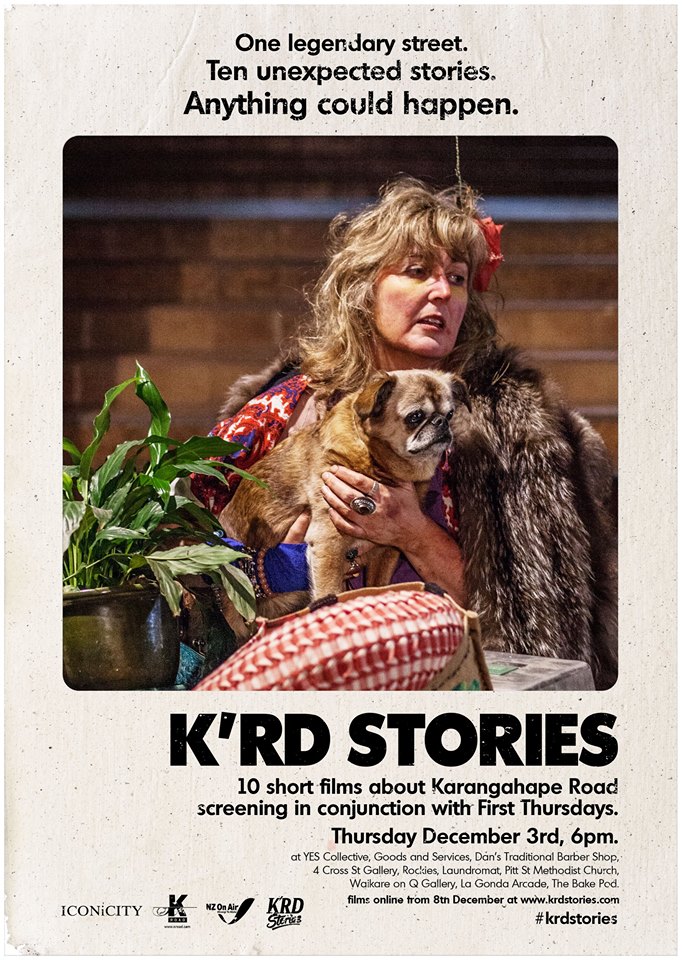 Interview: K Rd Stories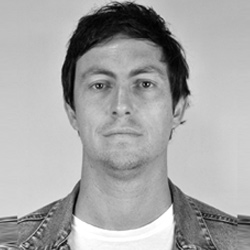 ---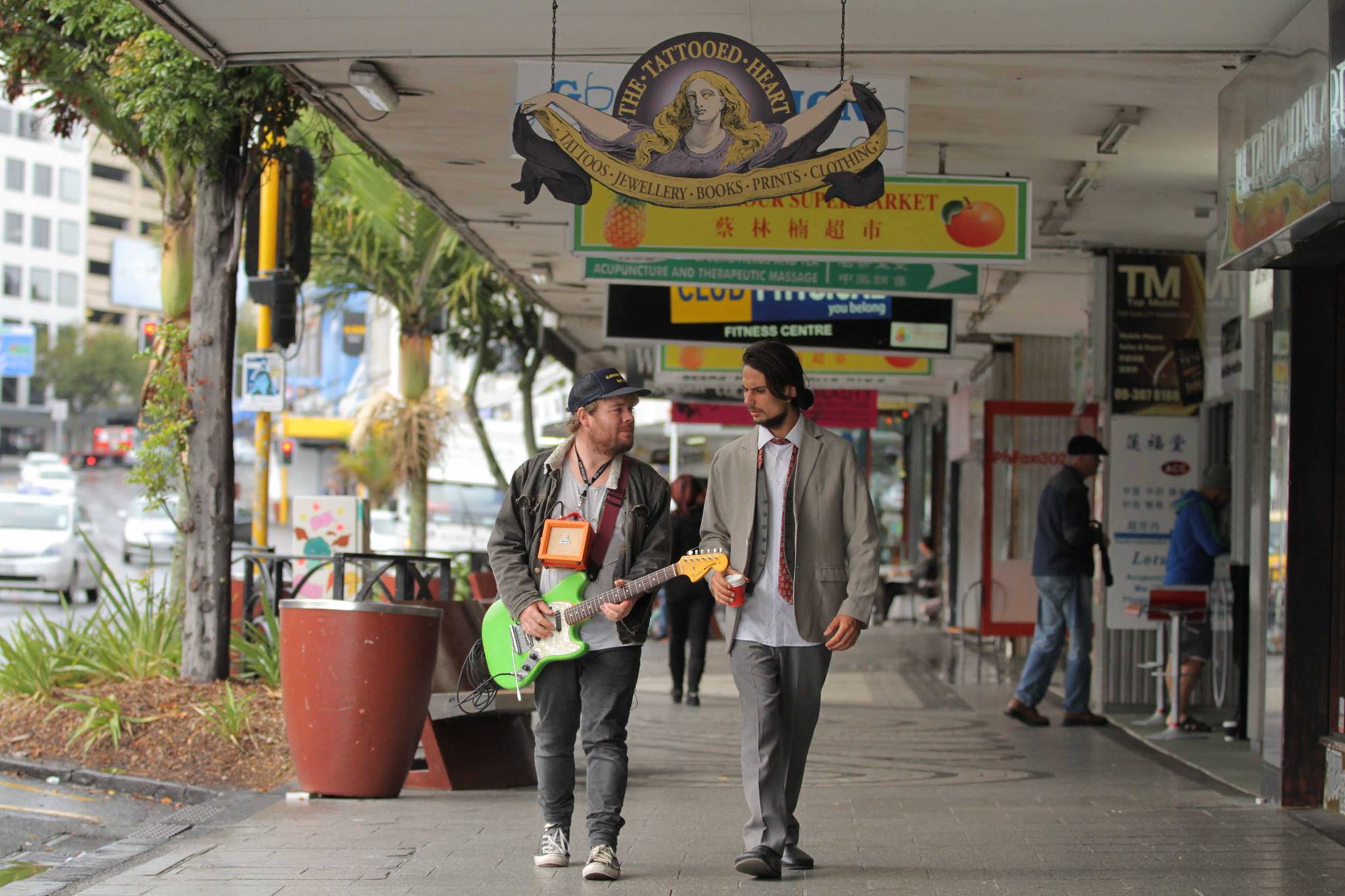 On Thursday December 3rd, Aucklanders will get to experience the premiere of ten tales from the city's most infamous street – shown in and around the area they're set. Screening as part of First Thursdays, the films are collectively known as K Rd Stories, and are fictional narrative shorts that will then be available to view online from December 8th at www.krdstories.com.
We asked K Rd Stories executive producers Morgan Leigh Stewart and Hazel Gibson a few questions about the project…
FLICKS: Every Aucklander is bound to have a K Rd story. You might even have a few. Can you pinpoint the one that made you think a collection of these would work as shorts?
About 18 months ago twenty filmmakers got together at Verona and shared their own K Rd stories – so there were a few! Our notes are vague from that evening but include: 'tit punching', 'doorway poo', 'tranny vision', 'crust punks', 'the skinhead vs. Sally Tran and the taxi', 'scabies and 30 second farts in the student flat in st Kevin's', 'paint squirt tagging', Ink Bar aka 'the rectum of planet', and the eternal question: 'what's behind the leather curtain at Urge Bar? (RIP)'.
How many of the directors or cast have you encountered in the bright day or bleary-eyed hours of K Rd?
All the people involved in the project have a personal relationship with K Rd – either they've lived, worked or spent significant time here. The bleary-eyed hours are definitely the time to experience the true essence of K Rd, but to be honest, crawling out of Whammy Bar at 7am and seeing athletic-looking joggers and kids on their way to school can be a bit bleak.
Who were some of the people you were happiest to get involved?
We have a rad group of filmmakers! James Solomon is our Creative Director, and then we've got Eddy Fifield, Dominic Hoey (aka Tourettes), Roseanne Liang, Grant Lahood, Bruce Hopkins, Clint Rarm, Jane Sherning Warren, Nikki Si'ulepa, Simon Raby, John Toon, Karyn Childs and Petra Cibilich to name just a few.
Aucklanders will get the chance to see the collection of shorts played across a number of K Rd locations. How important was it to you to screen the films in the place they're set?
We just saw it as a natural fit! Why would you not? Because this is essentially a digital project we had the flexibility to present the films as we wanted to and not through traditional short film distribution methods. 3rd of December, 6-9pm we'll be showing each film in a different location along K Rd. Details here.
The films will be available online after the premiere event, for those that can't make it – www.krdstories.com.
What do you think K Rd can bring to the event itself?
Colour, interesting characters, a cheeky sense of humour… Maybe we'll even see something like this?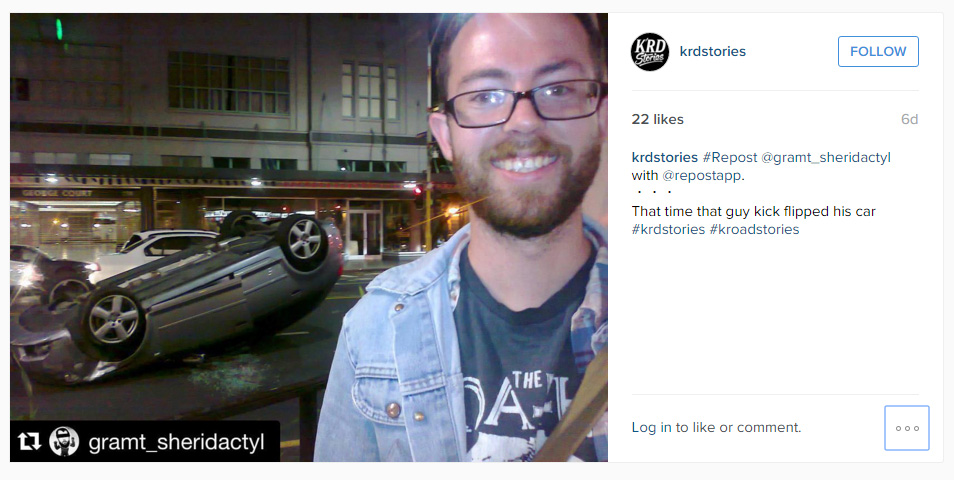 Although K Rd will be familiar to many Kiwis, what other threads connect the films beside their setting?
Human connection. Chance encounters. K Rd really is a place of convergence and contrast – people, cultures, rich and poor.
Which of the films most reminds you of something you've experienced?
Morgan: I guess The Event by Eddy Fifield and Dominic Hoey which is wandering around K Rd trying to piece together the night before.
Hazel: Perhaps $cratch? I've spent years working on K Rd and have met many a character like the two loveable hustlers in Clint Rarm's film.
What has surprised you the most about the finished films?
Just how different they all are. There's a little bit of overlap – we've got some recurring characters and locations, but most of the filmmakers didn't know what the others were doing, so all of the films have completely different styles/genres/topics.
K Rd is always changing, and there's often talk of it losing its character. With lots of development coming, are you happy to have captured the area as it is now?
Absolutely. In our research for this project we revisited a lot of the films, music videos, YouTube clips and news items filmed on K Rd over the years, and it's amazing to see what has changed and what hasn't. It's important to us to be part of the recorded history of Karangahape Road – we're creating a little time capsule of K Rd as it is now.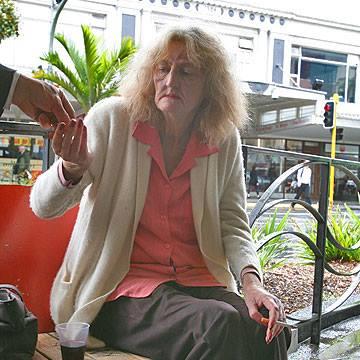 You've been soliciting stories from the public on social media. Got plenty of ideas for a second batch now?
We should do K Rd Stories: The Margaret Edition. It'd be another 10 easy!
Some of the stories people have been contributing have been great. For example: "Walked past this homeless guy in a trenchcoat who grabbed a dead rat out, put it by his ear and was pretending to talk to someone…I just laughed and walked away."
If you'd like to contribute, post your story on social media and add the hashtag #krdstories and we can see them!
Are you happy you beat Wellington to the punch here?
Duh. K'Road 4 life.
Or is Cuba St next?
Slow-mo bucket fountain montage? Pass.