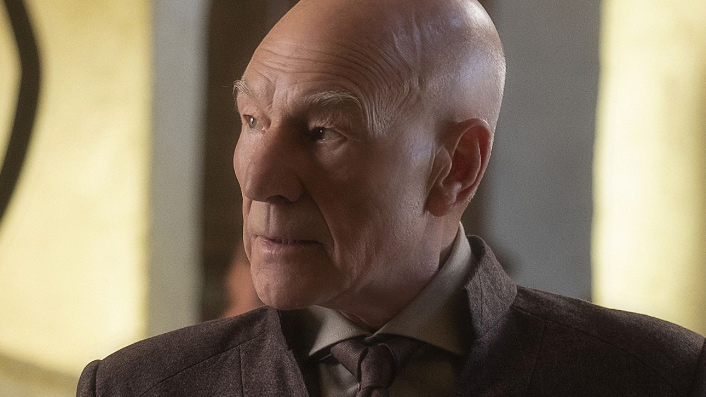 A journo is Jean-Luc's first adversary in the very promising Picard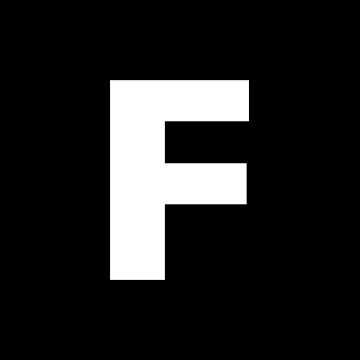 ---
Patrick Stewart returns as Jean-Luc Picard in a new Prime Video series that will quickly have both Trek obsessives and casual fans hooked. Episode one of Star Trek: Picard is streaming now, with new episodes weekly.
Of all the possible fates that could have befallen Jean-Luc Picard over the years, you wouldn't think he'd be a victim of gotcha journalism. But that's exactly what happens in the first episode of Star Trek: Picard, which marks Patrick Stewart's return to the iconic character after nearly two decades. In a scene that helpfully catches the viewer up with some of what's happened to Picard and the Star Trek universe since the events of Star Trek: Nemesis, Picard participates in an on-camera interview marking the anniversary of a Romulan supernova (tying this into JJ Abrams's 2009 Star Trek film) and its many, many victims.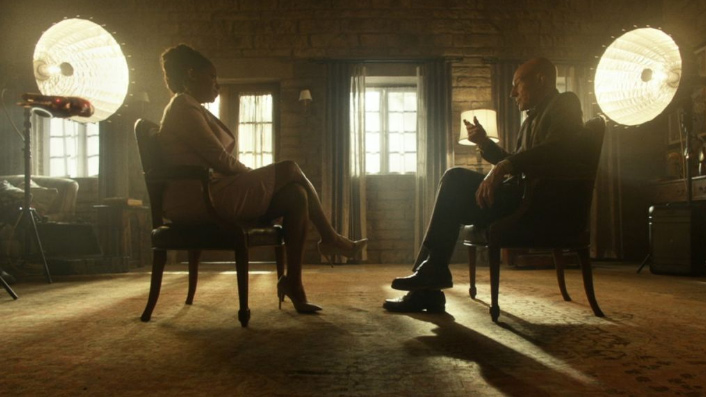 Despite having placed this particular line of questioning off-limits ("You went over the terms?" "Three times, sir"), Picard's goaded by his interviewer into explaining his departure from Starfleet, a departure that he explains with impassioned critique: "Because it was no longer Starfleet! We withdrew, the galaxy was mourning, burying its dead and Starfleet slunk from its duties".
Sign up for Flicks updates
In an echo of the isolationist politics of our present, Picard goes on to label the decision to abandon the rescue of Romulans from the supernova as "not just dishonorable—it was downright criminal". There's plenty more to why this happened, the broad gist of which is conveyed in this interview scene, managing to both vaguely explain what Picard's been up to, while piquing interest in the details. And more importantly, it nudges him out of the aged melancholy seen in the preceding minutes.
Don't get me wrong, it's great merely to see Stewart as Picard again, even if it's as we see here in the opening minutes—wiling away his twilight years on his French vineyard, enjoying the company of his wonderfully-named dog Number One. But this burst of principled moral outrage shows he's still made of strong stuff. You'd hope so, with a serialised story to tell, one that in doing so departs from the structure of prior Star Trek series and aligns more closely with what we expect from a show in the modern era.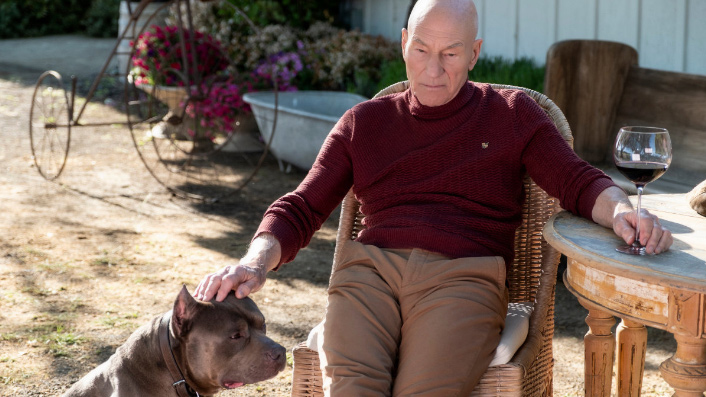 Picard has an unlikely (but welcomely talented) storyteller at the helm, with Pulitzer Prize-winning author Michael Chabon its showrunner, in charge of preserving his lead character's legacy, infusing it with musings on mortality, and embracing multiple strands of mystery. What's happened in the past twenty years and why? Who's the young woman targeted for assassination who shows up at Picard's chateau? Why does she seem to have a connection to Picard and his dearly departed friend Data?
With plenty stuffed into just the 44 minutes making up the first episode of this new show, there's plenty to discover for yourself-from its opening shot to its last. As expected, there are references to canon, various Easter eggs and a familiar face off the bat, but luckily things don't seem to be straying into the territory of Star Wars' recent… shall we say "over-egging" of nostalgia? We won't spoil any more for now, but be assured there is plenty for both religious and casual Trek fans to enjoy this weekend and over the coming weeks as more episodes are available to stream. Be warned, you probably won't want to wait a week for episode two…