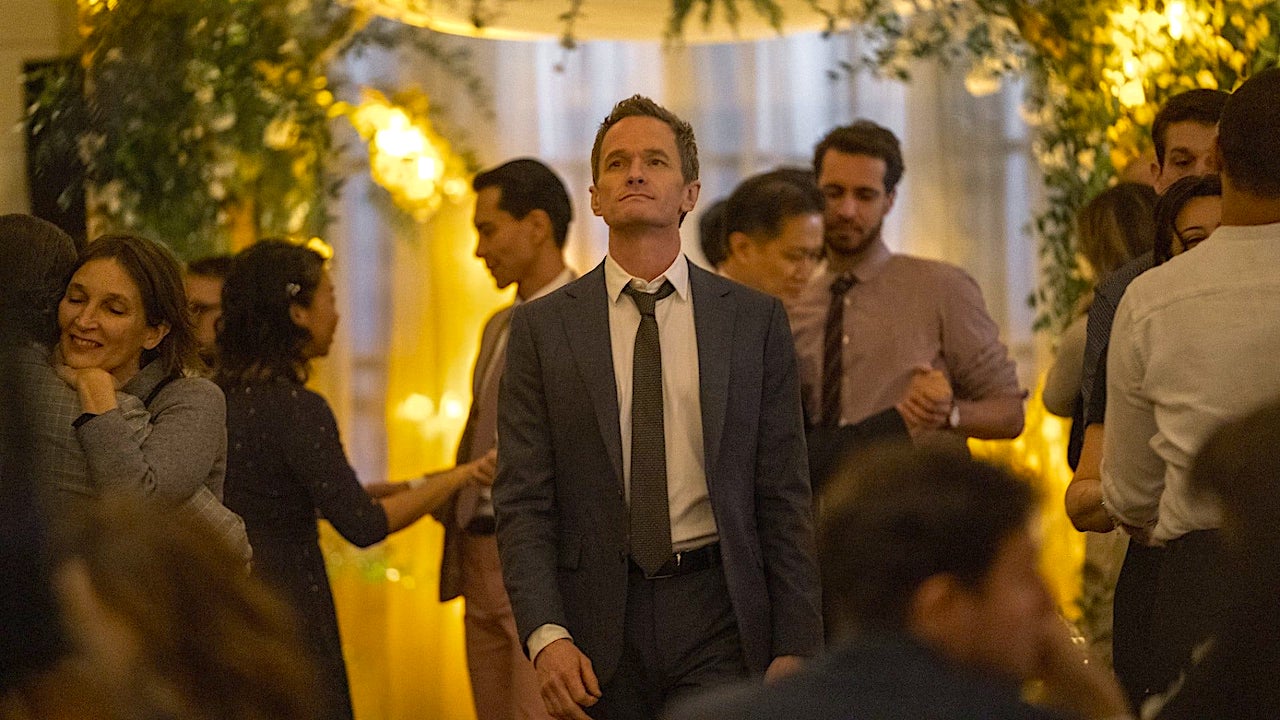 Neil Patrick Harris gets his Carrie Bradshaw moment in rom-com series Uncoupled

---
More SATC than Harris' hetero turn in How I Met Your Mother, Uncoupled is a romantic whirl around Manhattan's gay dating scene. Aside from some overacting, the first season charmed Cat Woods.
Darren Star's glitzy romantic comedy-drama starring Neil Patrick Harris, Uncoupled will thaw the hearts of the coldest cynics. And in the age of Tinder, there's plenty of us who are jaded by a dating scene that's more like an online marketplace for booty calls and ghosting. Star, best known for the cult classic series Sex and The City, should also be remembered for the soapy melodramas Beverly Hills 90210, Melrose Place, Younger and—presently—Emily In Paris.
Uncoupled boasts glossy hotel and home interiors, the fashion is tres chic, and the banter between characters is witty, camp, and sprinkled with just enough vicious take-downs to justify our love-hate relationship with these beautiful and brutal characters. In Neil Patrick Harris, Star has found a protagonist who can match Sarah Jessica Parker as Carrie Bradshaw in terms of likeability, nuanced sexual appeal, and versatility.
Uncoupled relies on the magnetism of Harris as Michael, whose partner of 17 years, Colin (having his own crisis about turning 50), coolly announces that he's leaving. Suddenly, heart-wrenchingly alone, Michael is launched into New York City's fast-paced, tech-driven, transactional dating scene at the age of 40.
Marvellous Manhattan and friends in high places
It's a Star production, so of course Michael's friends are a cast of misfits, Manhattan executives, and sassy smart alecs that we desperately wish were our own friends. The only woman missing is Samantha Jones, but who knows? She may show up, just as Beverly Hills 90210 alumni seeped into Melrose Place in its first series.
Sign up for Flicks updates
Suzanne (Tisha Campbell) is Michael's sassy real estate business partner, Claire (Marcia Gay Harden, horribly overacting) is a wealthy art collector in the middle of divorcing her husband, Colin (Tuc Watkins) is Michael's ex, Billy (Emerson Brooks) is a celebrity TV weatherman, and Stanley (Brooks Ashmanskas) is another close friend and art dealer. Stanley is the Miranda to Michael's Carrie, if you will. He's clever, he's sensitive, and he's the wise counsel to his narcissistic friends. He's eminently more impressive than Gay Harden, whose exaggerated, hammy expressions might be at home in pantomime, but are cringeworthy on TV.
They're an eclectic group, perhaps reflecting the heavy criticism Star received for his very white, inexplicably rich, and very leisurely ladies who lunch in Sex and the City.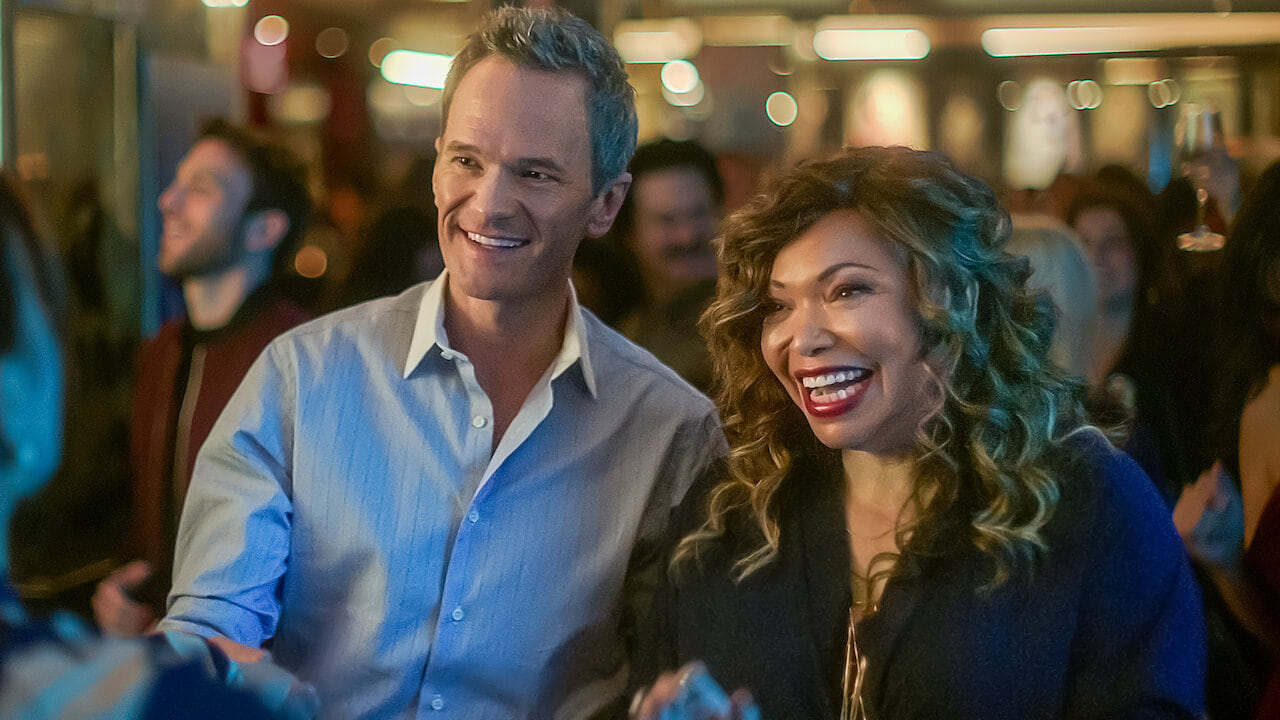 From Doogie To Hedwig? The versatility of Neil Patrick Harris
From 1989 to 1993, a young Neil Patrick Harris played teenage doctor Doogie Howser M.D., intelligent and accomplished well beyond his years. It was an unlikely hit, in which Harris imbued his kid genius with empathy, humility and humour. Via TV, film and Broadway, he's proven himself to be an adaptable, interesting and adventurous actor.
In his personal life he's been graceful in controlling tabloid access to his life with his husband, fellow actor David Burtka and his children, while resolutely ensuring privacy on a day-to-day basis. The winner of a Tony Award and five Emmy Awards doesn't have anything to prove, and it is perhaps this sense of liberation that enables him to so easily slip from one character to another, becoming entirely different men with a change of clothing and hairstyle.
He is, as Michael in Uncoupled, not abrasive, slimy Barney Stinson (How I Met Your Mother), nor the scheming, slick Count Olaf (A Series of Unfortunate Events), or genderqueer rock'n'roller Hedwig and the Angry Inch (his Tony Award-winning titular role on Broadway in 2014). He's also shed his roles of singing, dancing all-rounder of Glee, and host of the Tony Awards (multiple times), the Primetime Emmy Awards, and the 2015 Academy Awards.

It's well beyond time that we had a proper Sex and The City style series that addresses gay dating and love for 40-somethings that isn't making a total joke of age (ahem, The 40 Year Old Virgin). How did it take this long to devote an entire series, headed by a celebrity actor, to dating, sex, heartbreak and marriage for adult gay men that is relatable and enjoyable for a broad audience?
Anyway, here it is. There's plenty of zingy one-liners about Grindr ("it's all bottoms, and tops, and tops that are bottoms"), ageing, therapy ("gentlemen, there's a lot to unpack here") and New York social climbers. There's also a lot of real estate pornography, ostensibly due to Michael's job.
But none of the elegant, scene-stealing interiors and clever repartee matters nearly as much as Michael's magnetism. He's loyal, he's funny, he cares about his friends and his work, he's effortlessly stylish. He's a catch, in short. Wait until Manhattan (and everywhere else) meets him.