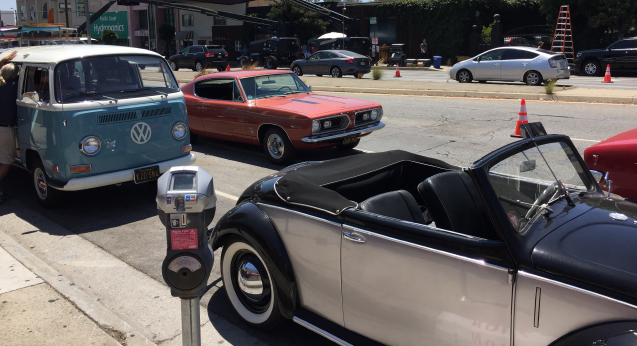 Once Upon A Time In Hollywood In West Hollywood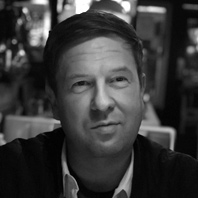 ---
Beyond his films set in the city, Quentin Tarantino has something of a presence in Los Angeles thanks to the New Beverly Cinema, the celluloid-only repertory movie house he owns and programmes, where it's not all that rare to end up enjoying a film alongside Mr. Brown himself.
But the New Beverly has been closed for renovations for all of 2018, leaving a Tarantino-sized hole in daily Los Angeles life. Until a month or so ago that was, when QT began filming his latest movie, Once Upon A Time In Hollywood, around Hollywood, dressing certain exterior locations to resemble the film's late '60s setting.
One particularly exciting example of this was when he dressed Sunset Boulevard's famed Cinerama Dome to look like it was showing the 1968 blockbuster Krakatoa, East of Java.
A week or so later, something even more exciting happened: I wandered around the corner from my West Hollywood apartment to get a coffee from my regular spot on Fairfax Ave, and was confronted by a huge production that had set up on my very block.
If the three dozen or so late '60s automobiles cramming Fairfax Ave didn't give it away, the name "SEBRING" emblazoned on a dark wooden storefront certainly did – Jay Sebring, a chic hair stylist, was one of Sharon Tate's best friends and a fellow victim of the Manson family murders. He's played in Tarantino's film by Emile Hirsch.
The location is clearly supposed to be his salon, and the multitude of cranes present (not to mention all the cars) indicated exteriors were in play. The newsstand across the street even had amazing recreations of late '60s magazines on its racks. Also, the Oscar Meyer Wienermobile was there. Naturally, I had to take some pictures: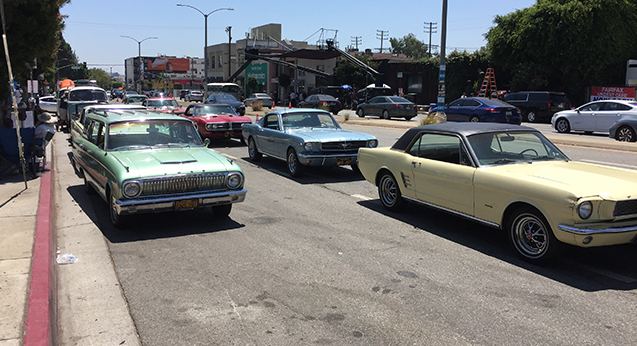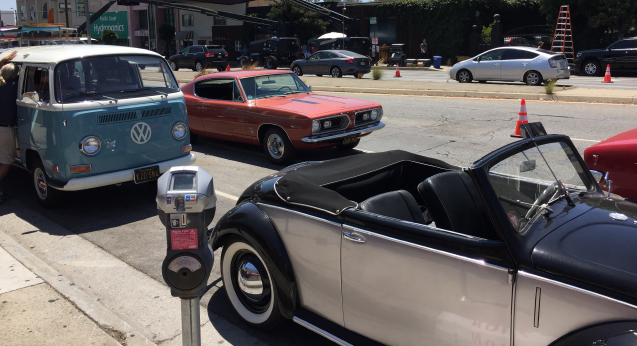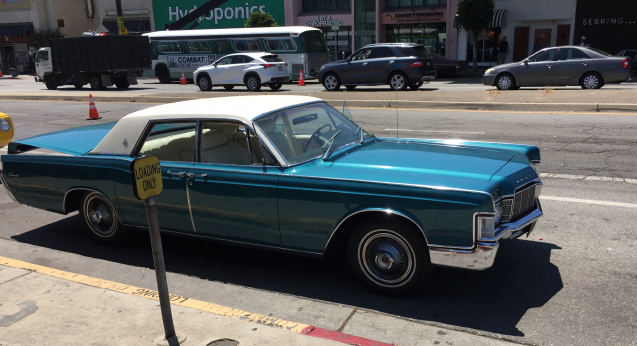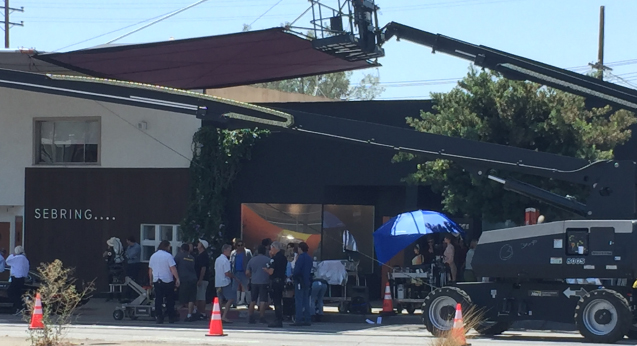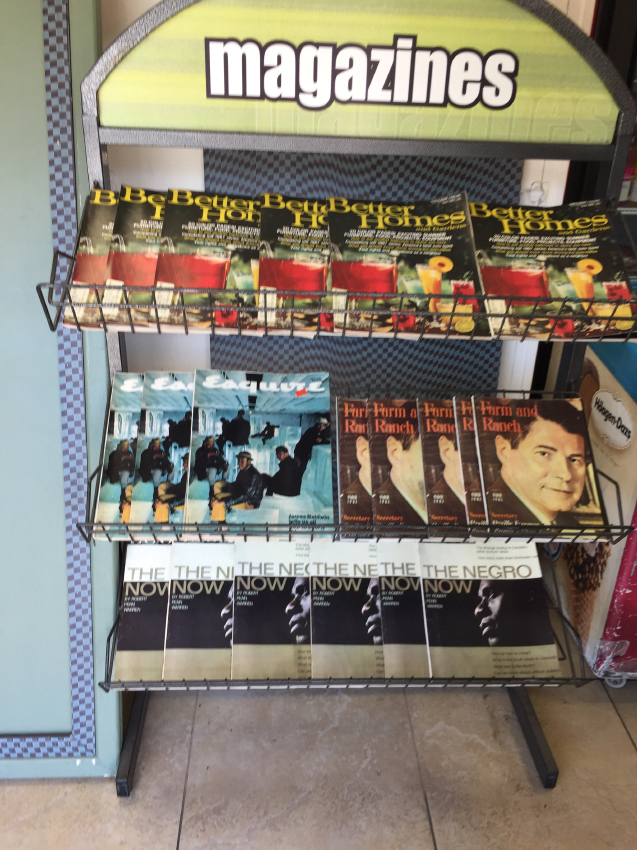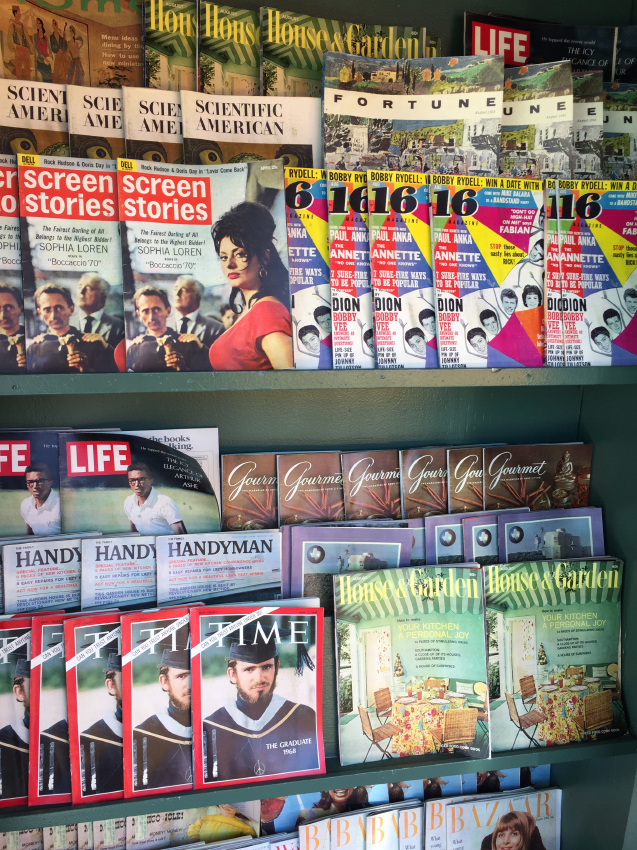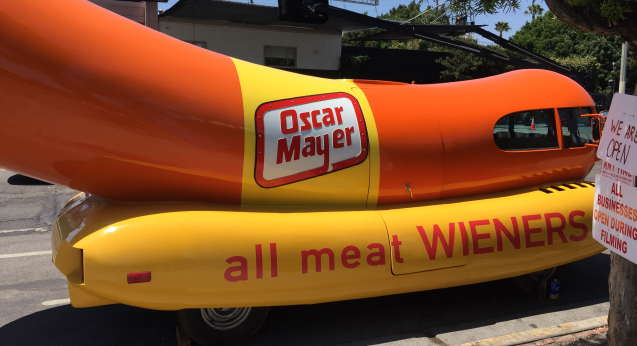 And in case you missed it, here's the first look at Margot Robbie as Sharon Tate (via Robbie's Instagram);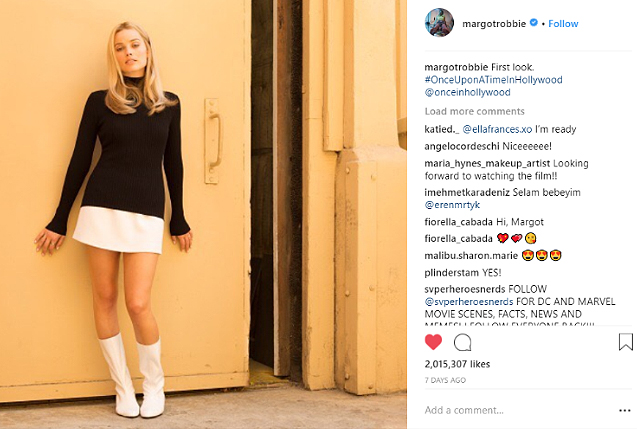 Once Upon A Time In Hollywood is in cinemas August 8 2019