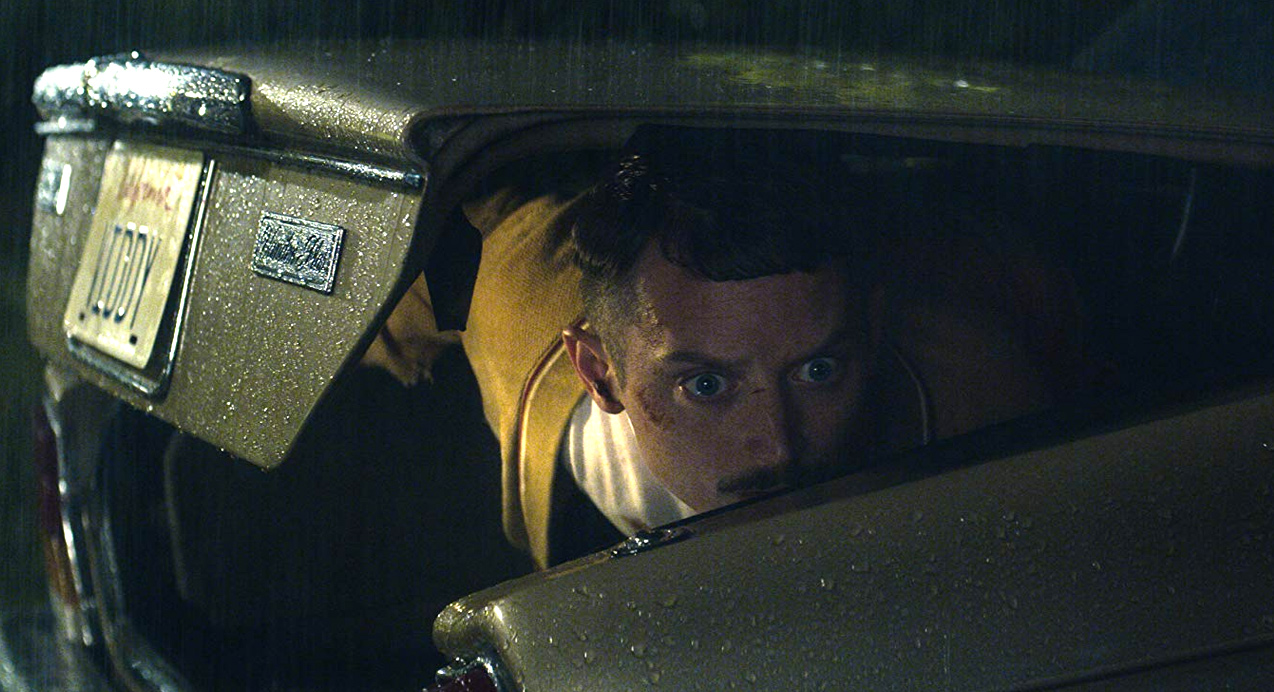 We saw Ant Timpson's "freaking fantastic" Come to Daddy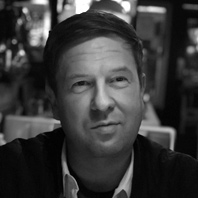 ---
Flicks attends the world premiere of Kiwi movie maestro Ant Timpson's directorial debut at the Tribeca Film Festival.
Ant Timpson, New Zealand's Grand High Serpent of Cinema, has done more for the movie-going experience in Aotearoa than any other single person—he's the man behind the Incredibly Strange Film Festival (now a section of the NZIFF), the 48 Hour Film Competition and the 24 Hour Movie Marathon. He's played a major role alongside owner (and brother) Matthew Timpson in turning Avondale's Hollywood Cinema into a superbly-programmed hub for repertory film exhibition. The lives of filmheads all throughout our fair nation simply wouldn't be as rich without Timpson.
On the filmmaking front, he helped produce a string of great Kiwi films, including The Devil Dared Me To (2007), Housebound and Deathgasm before going international as the producer of The ABCs of Death (and its sequel), Turbo Kid and The Field Guide To Evil. Not to mention 2016's instantly iconic cult oddity The Greasy Strangler.
Tribeca (@Tribeca) Film Festival 2019 Review – COME TO DADDY is Pure Insanity, Delightfully Cringeworthy

By: @twistedtori87 #Horror #ComeToDaddy #Tribeca #Tribeca2019 https://t.co/gz98abemNn

— PopHorror (@PopHorrorNews) May 1, 2019
After shepherding other people's visions for years, he's finally stepped behind the camera for his feature directorial debut—the darkly comedic thriller Come To Daddy, which had its world premiere at the Tribeca Film Festival in New York last week. And it's freaking fantastic.
Elijah Wood stars as a bad haircut-sporting layabout hipster named Norval who travels to a picturesque seaside house to meet his estranged father (played by legendary Canadian actor Stephen McHattie—Pontypool, Watchmen), a man he hasn't had any contact with since he was too young to remember.
Sign up for Flicks updates
The reunion isn't as warm as Norval may have hoped for, and to reveal anymore would spoil the many surprises up Come To Daddy's sleeve.
Timpson has long stood as a strong case for the notion of the producer as auteur—there's a tangible thread running through all the films his name is on, a thread that extends into Come To Daddy, with some evolution along the way.
Sharing again for the morning crowd – @Timpson & @elijahwood teamed up for #ComeToDaddy & it's a wild one, y'all. Check it out! #Tribeca2019 https://t.co/IBPik1dmPs

— Heather Wixson (@thehorrorchick) April 26, 2019
Written by Greasy Strangler scribe Toby Harvard, based on an idea by Timpson, Come To Daddy somehow manages to be both an unnervingly nasty thriller and an affecting examination of the complexity of paternal relationships. Timpson was "inspired" by his reaction to the death of his father, and that personal connection to the material very much comes through in the surprisingly emotional finished product.
Wood's bright-eyed guilelessness has never been better deployed, McHattie delivers a masterclass in understated menace, and there's a bevy of great actors doing fine work in supporting roles, including Martin Donovan (Ant-Man), Michael Smiley (Kill List) and New Zealand's own Madeleine Sami (The Breaker Upperers).
I absolutely LOVED #ComeToDaddy from @Timpson and @elijahwood at this year's @Tribeca. It was gory, psychedelic, moving and hilarious all at the same time. A masterpiece. Check out my review here:https://t.co/giAU9TbiK0

— Grant DeArmitt (@GrantDeArmitt) April 29, 2019
There are several moments of squirm-inducing violence in Come To Daddy that may put off some viewers (a pen covered in shit is wielded as a weapon at one stage), but the underlying resonance of the relationships help justify these moments.
In short, Come To Daddy is exactly the kind of film you might imagine Timpson would make, but also something much more than that. Congratulations Ant!