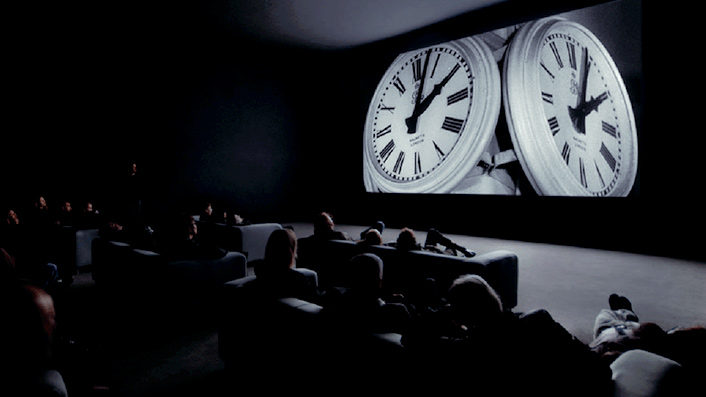 Our film guru highlights his 20 discoveries of the year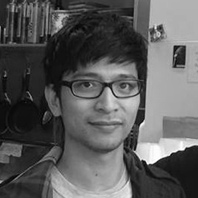 ---
Film guru and long-time Flicks writer Aaron Yap regularly scouts all corners of cinema history to bring us a yearly round-up of 20 unsung movie gems—most too rare/odd to find on your local streaming service. Here's what he discovered this year.
---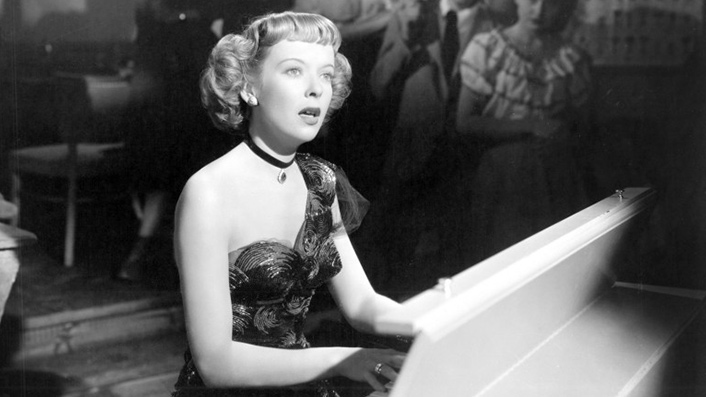 Road House (1948)
Boilerplate love-triangle melodrama jacked up on noir steroids, with a stunner of a climax that seems to have wandered onto a slasher set. Top-billed Ida Lupino is a perennially undersung iconoclast; her smoky, show-stopping rendition of "One For My Baby (And One More For the Road)" is pure magic, the realest thing I've seen in a noir in a long time.
---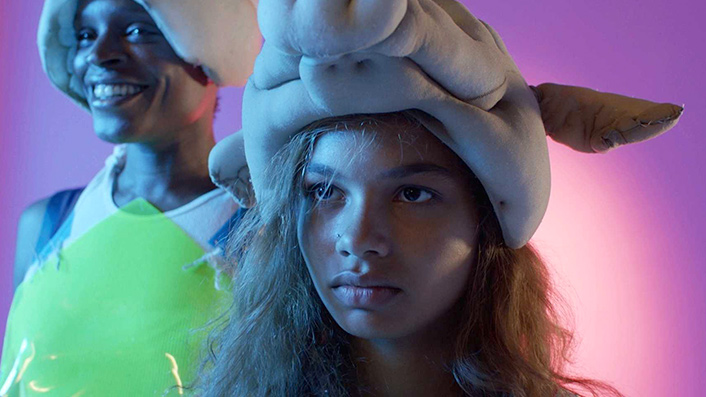 Madeline's Madeline (2018)
A polarising proposition— mental illness meets avant-theatre process—but Josephine Decker's exhilarating cinematic daring and Helena Howard's extraordinary debut performance make this psychodrama plunge a knockout. Totally regret missing this on the big screen at 2018's NZIFF.
---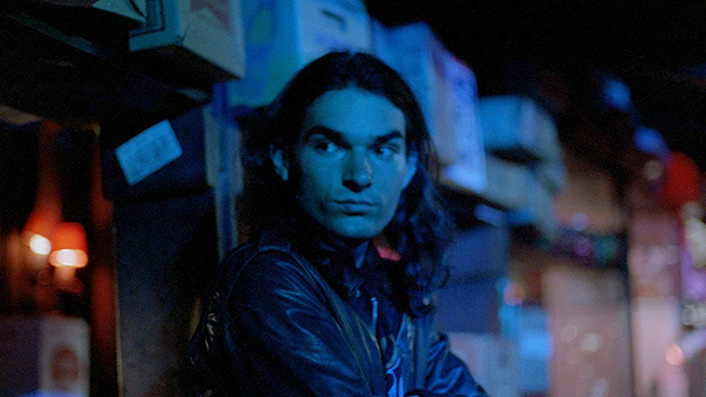 Blue Vengeance (1989)
Fuelled by an energy that smacks of dirty, cocaine-fuelled desperation, this one's a trash unearthing for the ages. Guerilla sensibility, crackpot genre-splicing imagination and oodles of crude oily charm. The buried holy grail from the eighties VHS era you're always hoping to stumble upon but almost never find.
---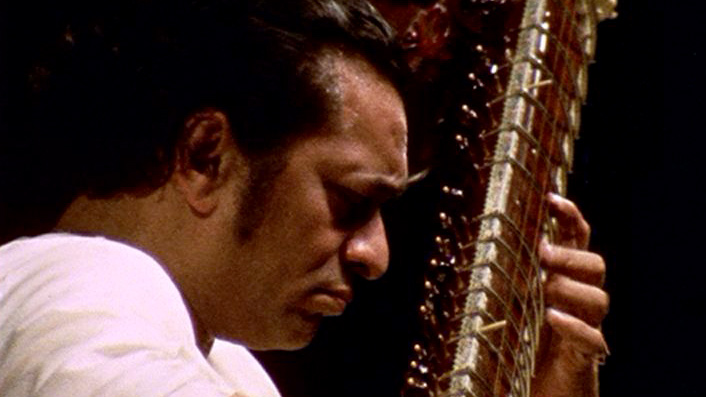 Raga (1971)
An absolute must if you love Ravi Shankar or Indian classical music. Howard Worth's doc is both a gorgeous, psyched-out time capsule and a respectful, tranquil, deeply affecting immersion into Shankar's worldview, featuring a couple of transcendental live performances that underscore his status as a late '60s rock god in the West.
---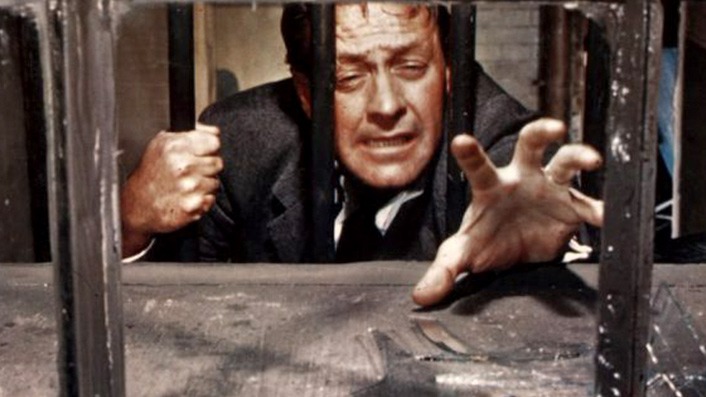 The Counterfeit Traitor (1962)
Long but suspenseful and gripping WWII spy tale, based on the true story of Swedish-American oil businessman Eric Erickson (a terrific William Holden) who became a double agent for the Allies. Handsome, but not overly glossy production, with striking use of real locations giving authentic feel to seemingly far-fetched narrative.
Sign up for Flicks updates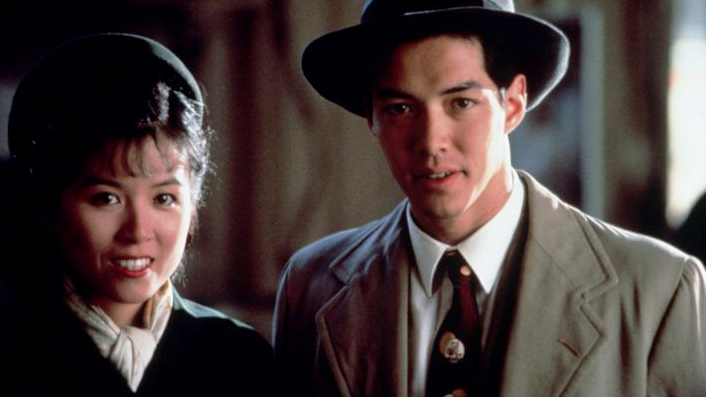 Eat a Bowl of Tea (1989)
Rarely depicted glimpse into the Chinese-American immigrant experience of the '40s. Wayne Wang's modest, underrated movie deserves a more-than-a-cursory look today, given the recent groundswell of interest around screen representation. Nuances of culture, tradition and identity, frankly observed with funny, poignant results.
---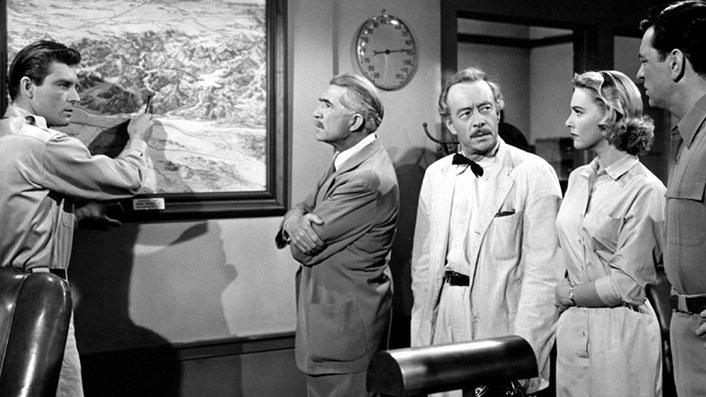 The Monolith Monsters (1957)
The Blob, but with inanimate giant crystals wreaking havoc all over the Southern California desert. A little threadbare around the edges, but offbeat and inventive, boasting outstanding miniature effects and composite shots. Maybe the most bizarre, terrifying monster of all '50s sci-fi cinema.
---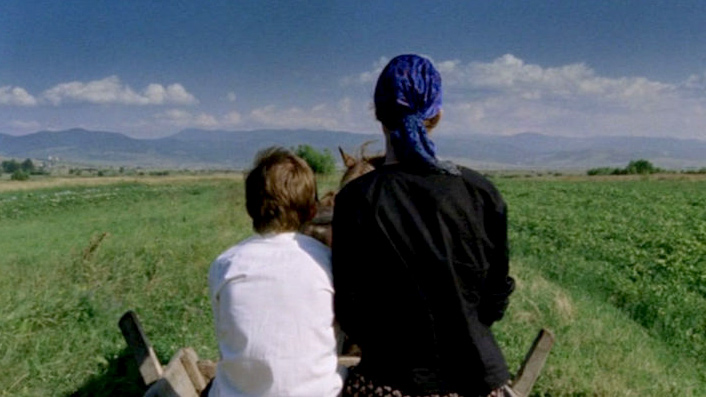 Katalin Varga (2009)
Peter Strickland's debut lacks the lush Euro-trash elegance he's since expertly honed, but is an impressive beast in its own right: a spare, haunting rape-revenge saga that cloaks the Carpathian mountains in an air of ethereal timelessness and mesmerising menace. Beautifully moody, evocative of Herzog and Tarkovksy, and more tone-poem than outright genre piece.
---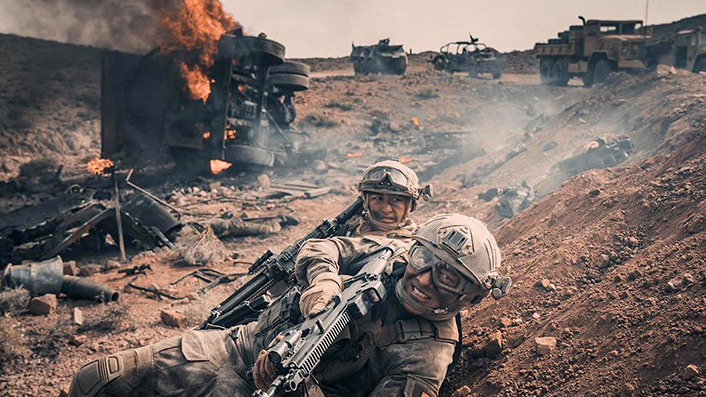 Operation Red Sea (2018)
Is Dante Lam the greatest living action director that no one talks about? After surviving this blistering, face-whitening blockbuster, I may be inclined to say so. Lam has all the combustible chutzpah of Miller, Bay and McQuarrie, and then some. Propagandist, militaristic screed drowned out by the sheer insane scale of the spectacle on display.
---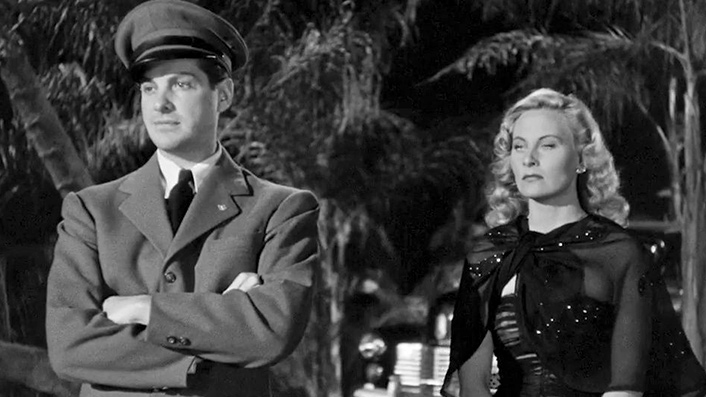 The Chase (1946)
There's a startling narrative detour in this '46 Cornell Woolrich adaptation that's fairly commonplace today but completely caught me off-guard here. Top-shelf balmy, expressionistic fever that you just want to marinate in for hours.
---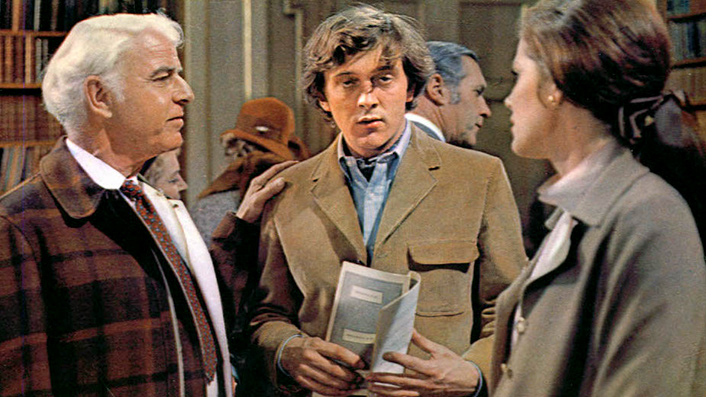 The Walking Stick (1970)
This Brit movie from 1970 is the sort of minor-key obscurity that's unlikely to set the house on fire but goes down like a dream on a Sunday afternoon. Slight but engrossing blend of romance, caper and psychological thriller, based on a novel by Marnie writer Winston Graham. David Hemmings and Samantha Eggar are both in excellent form and help us buy into the story's occasionally clunky gear-shifts.
---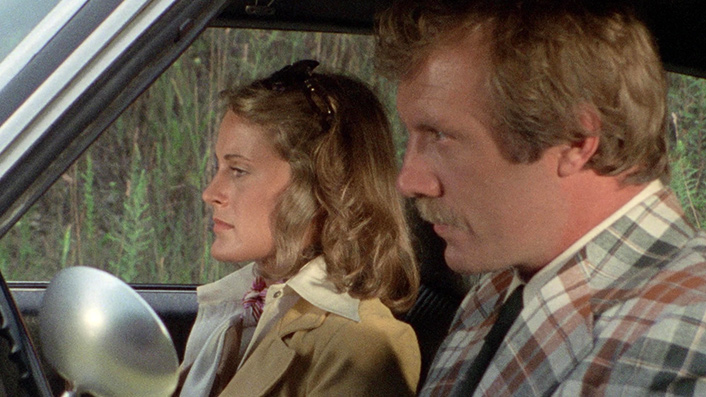 Sudden Fury (1975)
Pocket-sized Canuxploitation Hitch, crackling with tightly calibrated tension, regional backwoods atmos and a nihilistic edge. Brian Damude's only directorial effort, and I'm glad he made the best film about two pornstachioed men trying to rip each other apart in the Canadian countryside.
---
The Story of Marie and Julien (2003)
Finally ventured into the world of Jacques Rivette. Initially felt like a romantic elegy made with the remove of a bloodless intellectual exercise, but at some point, as the planes between past and present, reality and dream began collapsing into each other, the whole thing seized my heart.
---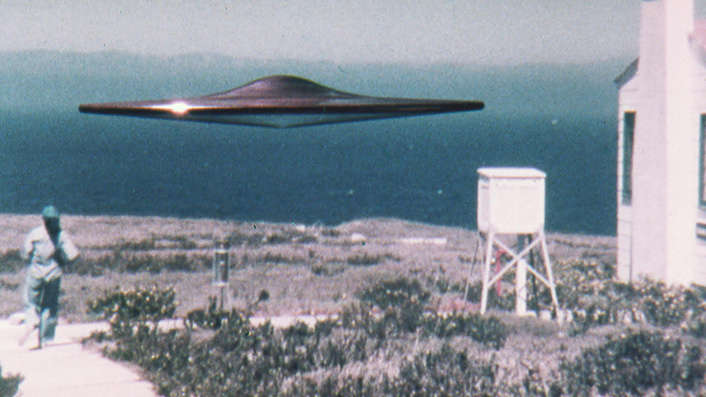 Foes (1977)
The fact that a shoestring speck like this '77 movie can exist in some HD-friendly condition at all today is a miracle. A strange, drifty once-lost wonder from VFX veteran John Coats. Barely there as storytelling, but lots of eerie, memorably trippy optical effects. Also shout-out to Peter Fonda's The Idaho Transfer, which alas, has yet to receive the luxury of a remastered rescue.
---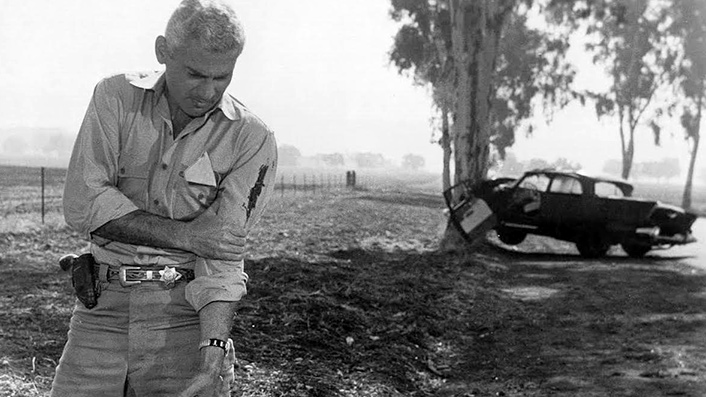 Man in the Shadow (1957)
Punchy, noir-tinged western yarn of greed and bigotry in small town. Echoes loudly in current American political climate, with stark tone handled with skill by B-movie specialist Jack Arnold. Welles fans will want in on his role as a slimy ranch boss.
---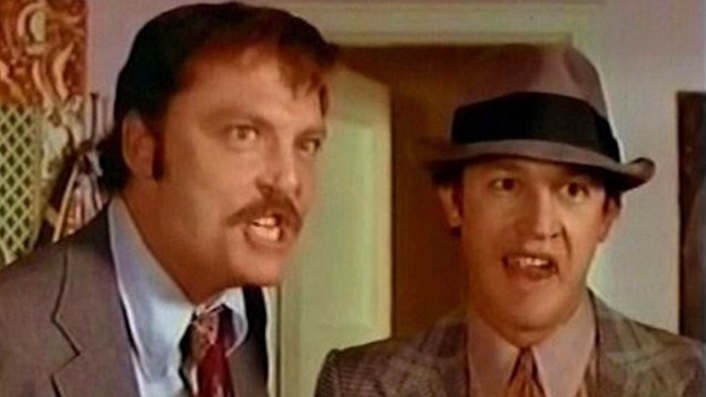 The Dion Brothers (1974)
Co-scripted by Terrence Malick (under the pseudonym David Whitney), this rambunctious, delightfully scrappy crime-comedy, aka The Gravy Train, is packed with good ol' boy hell-raising and breezy caper hijinks. The wrecking ball climax is probably objectively, unreasonably long but I love its audacity. A tremendously grin-inducing good time.
---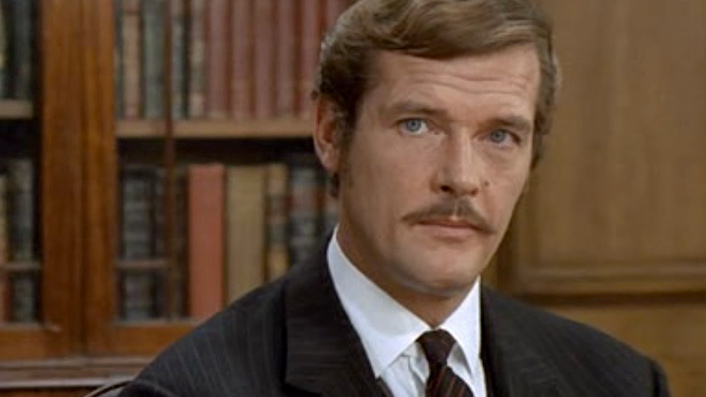 The Man Who Haunted Himself (1970)
Roger Moore chases his double in this chilling, slippery mind-fuck based on Anthony Armstrong's novel. Basil Dearden's last film, and arguably the finest acting Moore has ever committed to screen.
---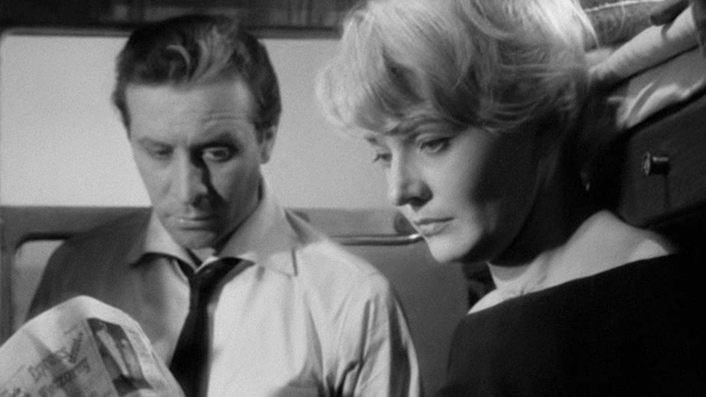 Night Train (1959)
Often discussed in the same breadth as Hitchcock due to its train setting and killer-on-the-run plot elements, Jerzy Kawalerowicz's 1959 movie is really playing in a completely different ballpark. Arrestingly photographed in black-and-white, and nudged along by a cooing jazz score, it's a mesmerising watch, favouring socially conscious meditation over straightforward whodunit thrills.
---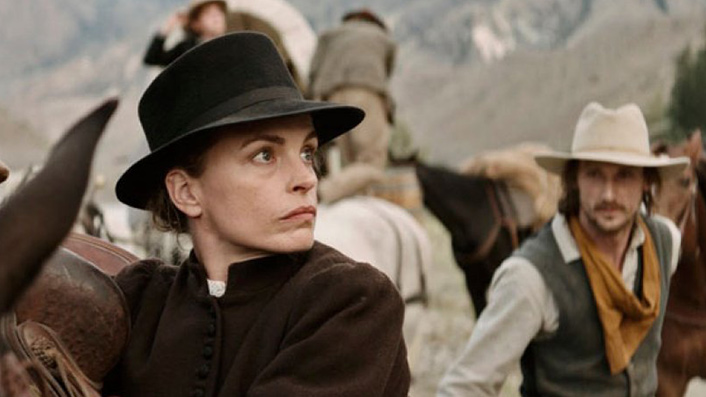 Gold (2013)
Thomas Arslan's revisionist western appears to have been coolly reviewed upon release back in 2013—it may be a little emotionally remote for some—but I mostly dug its deliberate, unvarnished portrayal of the Klondike Gold Rush from the perspective of German immigrants. And Nina Hoss is never not great.
---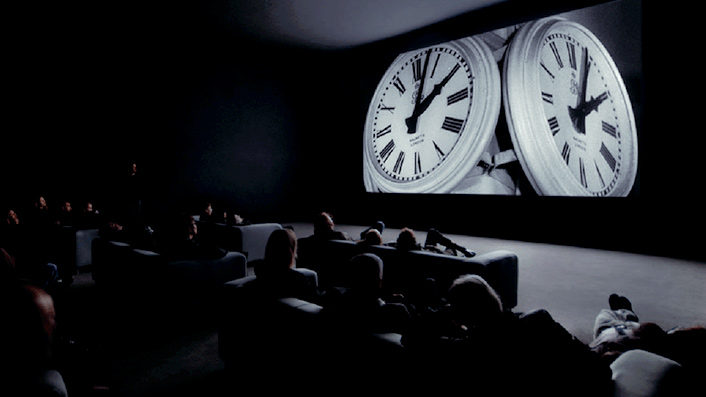 The Clock (2010)
Gargantuan, mind-boggling tour de force, a functional 24-hour clock painstakingly stitched together from thousands of movie clips. Consumed in sittings over three days: 10:00am-1:00pm / 1:50pm-4:00pm / 4:00pm-5:00pm. Left my final screening wondering if I will ever get to complete the full 24-hour cycle before I die.