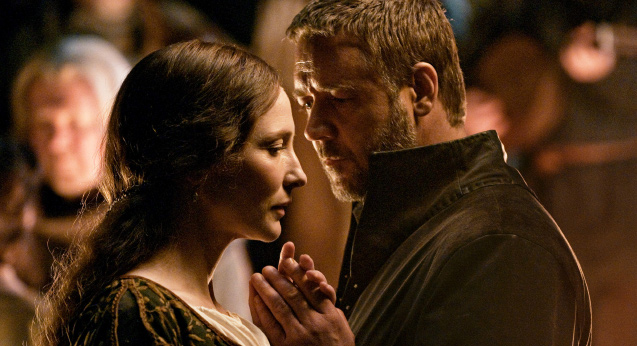 Cinema's obsession with Robin Hood through the years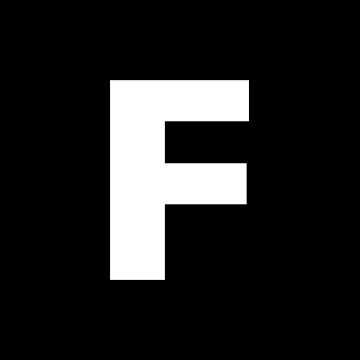 ---
After Sherlock Holmes and Dracula, Robin Hood is probably the most portrayed character in cinema. To mark the release of the new Taron Egerton-starring Robin Hood film (titled… Robin Hood), here we will look at notable cinematic Robin Hoods throughout the years.
---
The Classic One
The Adventures Of Robin Hood (1938)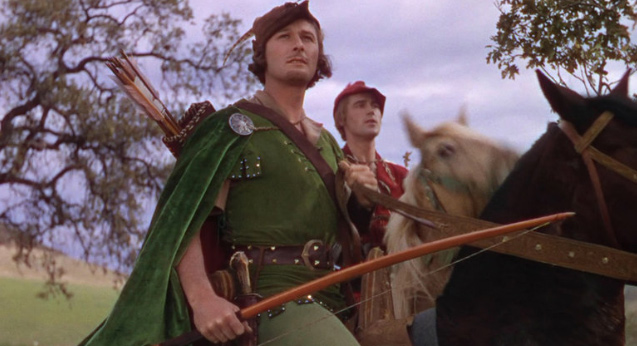 By no means the first Robin Hood movie, but in many ways, this swashbuckling classic remains his definitive portrayal. Errol Flynn's furtive charm was rarely better deployed in a film that holds up just fine next to modern action movies. In fact, there isn't a huge leap from what director Michael Curtiz (Casablanca) executed here to the MCU films: colourful costumes, dastardly villains, agile action, quippy heroes. Basil Rathbone (most famous for playing Sherlock Holmes) makes his Guy of Gisborne one of cinema's all-time greatest villains.
---
The Animated One
Robin Hood (1973)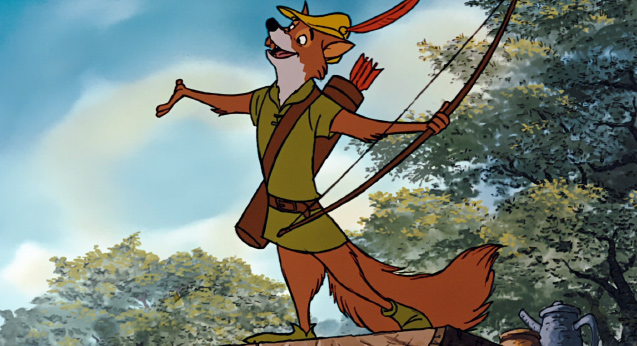 Disney turned Robin Hood into a fox, the Sheriff of Nottingham into a wolf, and Friar Tuck into a badger for this animated favourite, one of the best of Disney's "talking animal" movies. Its ubiquity in theatres means this was how many filmgoers of a certain were first introduced to the classic tale, only to be later confused when humans portrayed the characters.
---
The Old, Romantic One
Robin and Marian (1976)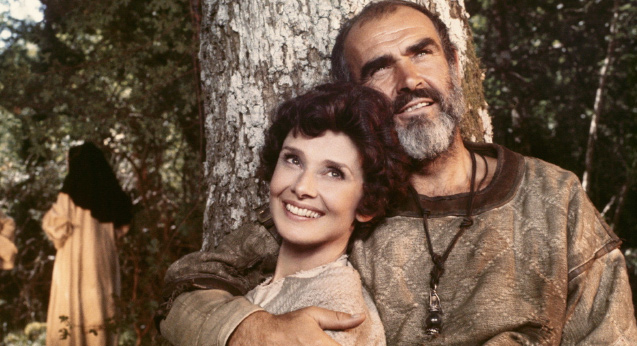 Sean Connery plays an aged Robin Hood trying to win back Maid Marian (Audrey Hepburn) in this oddity directed by Richard Lester, who in addition to making the Beatles movies A Hard Day's Night (1964) and Help! (1965), helped invent modern action cinema with films like The Three Musketeers (1973) and Superman II (1980). Even with Richard Harris as Richard The Lionheart (a role Connery would later cameo as in the Kevin Costner film), and Robert Shaw as the Sheriff of Nottingham, this isn't a particularly well-remembered film. Fun fact: Although he was specifically playing an "aged" Robin Hood, Connery was the same age in this film (46) as Russell Crowe was in 2010's Robin Hood (see below).
Sign up for Flicks updates
The Irish One
Robin Hood (1991)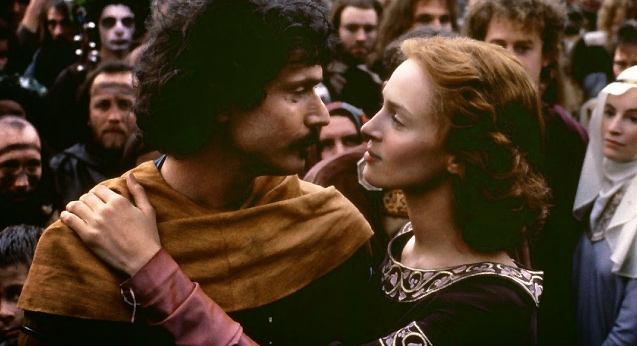 After spending the 80s mostly relegated to TV in a show best remembered for its whispery theme song ("Robin…….the hooded man"), Robin Hood made a triumphant return to the big screen in 1991 with two major studio productions. Although this one came out first, it was entirely overshadowed by the next film on this list. It had a slightly greater claim to authenticity, telling a gritty tale that attempts to base itself in history. Irish actor Patrick Bergin is pretty decent in the lead role, and a young Uma Thurman plays Maid Marian.
---
The American One
Robin Hood: Prince of Thieves (1991)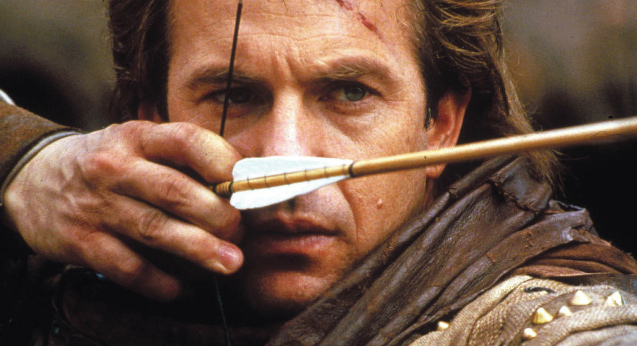 One of the biggest hits of the early 90s, and also known for its whispery theme song ("Look into my eyes, you will see…"), this starred a cocksure Kevin Costner at the height of his post-Dances With Wolves fame. Costner got roundly mocked for his wobbly accent, but the film is undeniably entertaining and features a number of appealing star turns, most memorably from the late, great Alan Rickman as a hilariously awful Sheriff of Nottingham ("And cancel Christmas!"), the best Robin Hood villain since Basil Rathbone chased Errol Flynn up and down the stairs.
---
The Funny One
Robin Hood: Men In Tights (1993)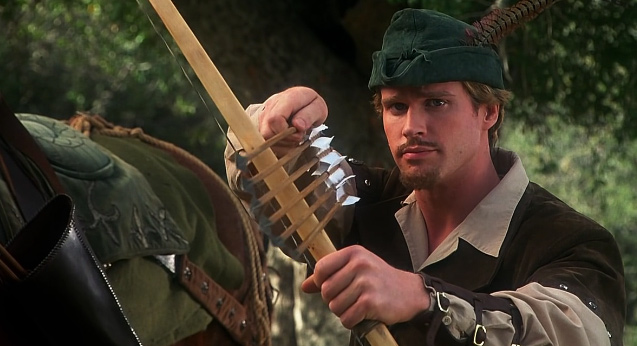 Although it's no Spaceballs, let alone Blazing Saddles, this spoof is one of the more watchable films from comedy legend Mel Brooks' later period. It only really exists because of the massive success of the Costner film, at which it lobs a number of jokes. There's something rather inspired in casting Wesley from The Princess Bride as Robin Hood, and Cary Elwes does an okay job amongst a bunch of comics in supporting roles. And Dom DeLuise.
---
The Forgettable One
Robin Hood (2010)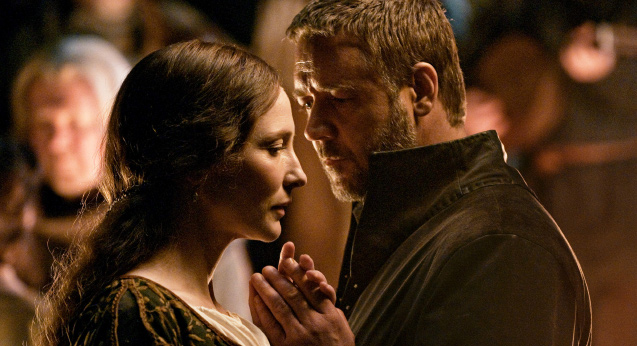 This Russell Crowe film began life as a project called Nottingham, which proposed an interesting take on the Robin Hood mythos: telling the story from the perspective of the Sheriff of Nottingham, and having him be the good guy and Robin Hood the filthy thief making his life difficult. That unique approach was inevitably tossed aside in the development process when all parties decided they'd rather make a "straight" Robin Hood film. I have seen this movie. I reviewed it. But I could not tell you one thing that happens in it.