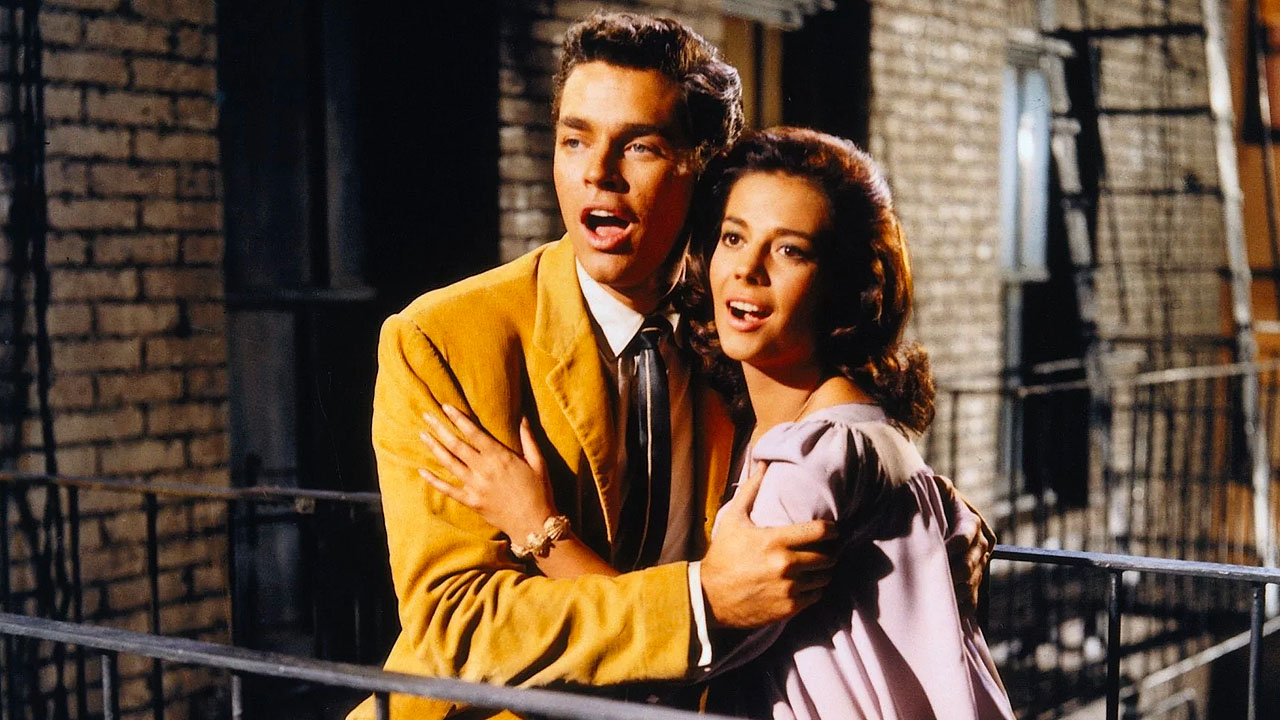 Retrospective: singing the praises of the original West Side Story, one of the great films of all time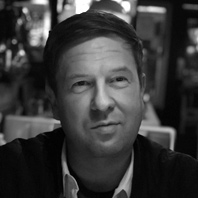 ---
Not to dismiss Steven Spielberg's new version of West Side Story, but Dominic Corry is here to share his love for the (gulp) sixty-year-old 1961 version.
I've never been much of a fan of musicals, but I've always loved West Side Story.
It speaks to the transcendent nature of the iconic 1961 adaptation of the 1957 Broadway musical inspired by Shakespeare's Romeo & Juliet that it supersedes being perceived as "just" a musical, and stands unquestioned as one of the great films of all time.
It was the highest grossing movie of 1961, and won ten Oscars at the 1962 Academy Awards on the back of eleven nominations (it lost Adapted Screenplay to Judgement At Nuremberg).
It also marks a rare case of film having two credited directors—Robert Wise and Jerome Robbins.
The former is a towering filmmaker who is almost never talked about these days despite helming such all-time classics as The Haunting (1963), The Sound of Music (1965, another Best Picture Oscar winner), The Andromeda Strain (1971) and Star Trek: The Motion Picture (1979). Before becoming a director, Wise edited a little movie called Citizen Kane. (Wise also directed an unofficial, non-musical remake of West Side Story called Rooftops, which was released in 1989. I have not seen it, but it stars Iron Eagle actor Jason Gedrick as the main character, "T").
The latter, Robbins, conceived and choreographed the original stage production, and focused on the dancing and singing during the movie shoot while Wise considered the bigger picture and put the studio's fears about Robbins' lack of Hollywood experience to rest.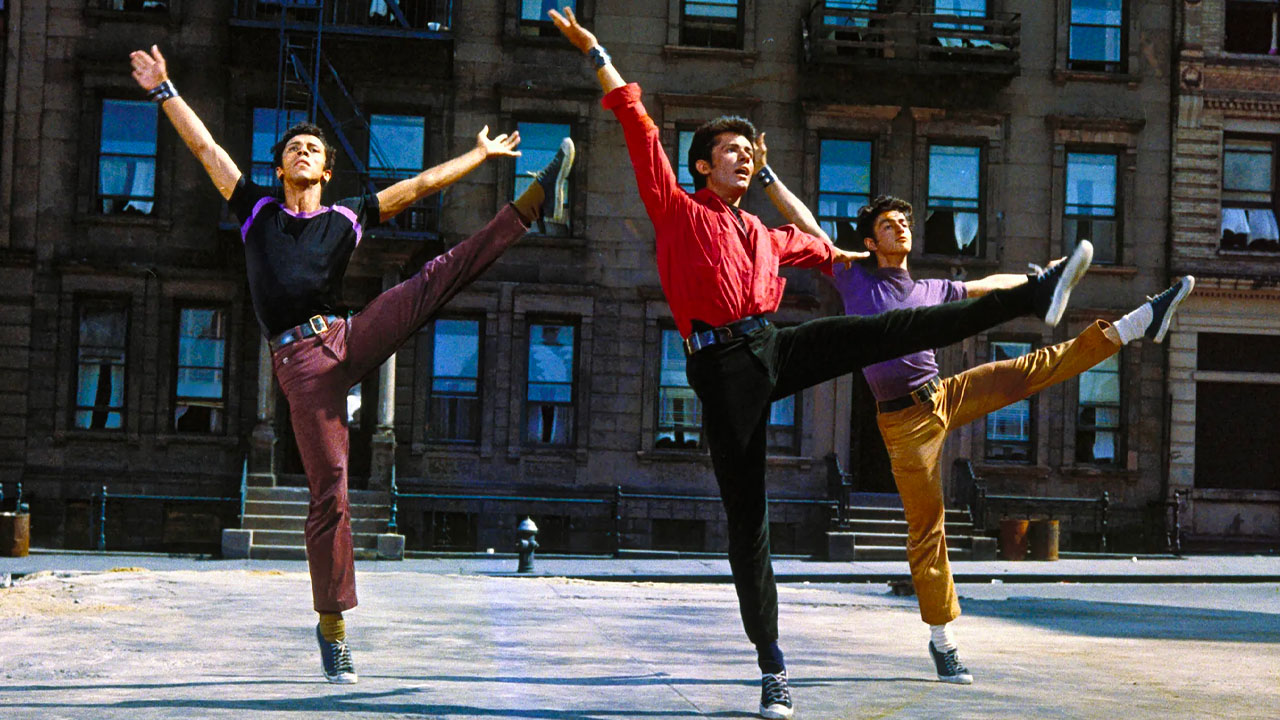 West Side Story represented a massive leap forward in how actors dance on screen, and how they are shot doing so. Robbins' nimble, balletic choreography was presented on screen with an filmmaking agility that pushed far beyond the staid camera work of the musicals of Hollywood's Golden Age.
And although people like to make fun of the fact that the film has street toughs breaking into dance, the sense of classicism inherent to a film made in 1961 makes this dissonance a little easier to stomach when viewed from a contemporary perspective. Which isn't to say that the film lacks grit, but the hint of formality allows the actors to more easily slide between talking tough and spinning around on their toes.
The film is sometimes criticised for being a little too set-bound, but there is much more location photography in the film than those criticisms might have you believe.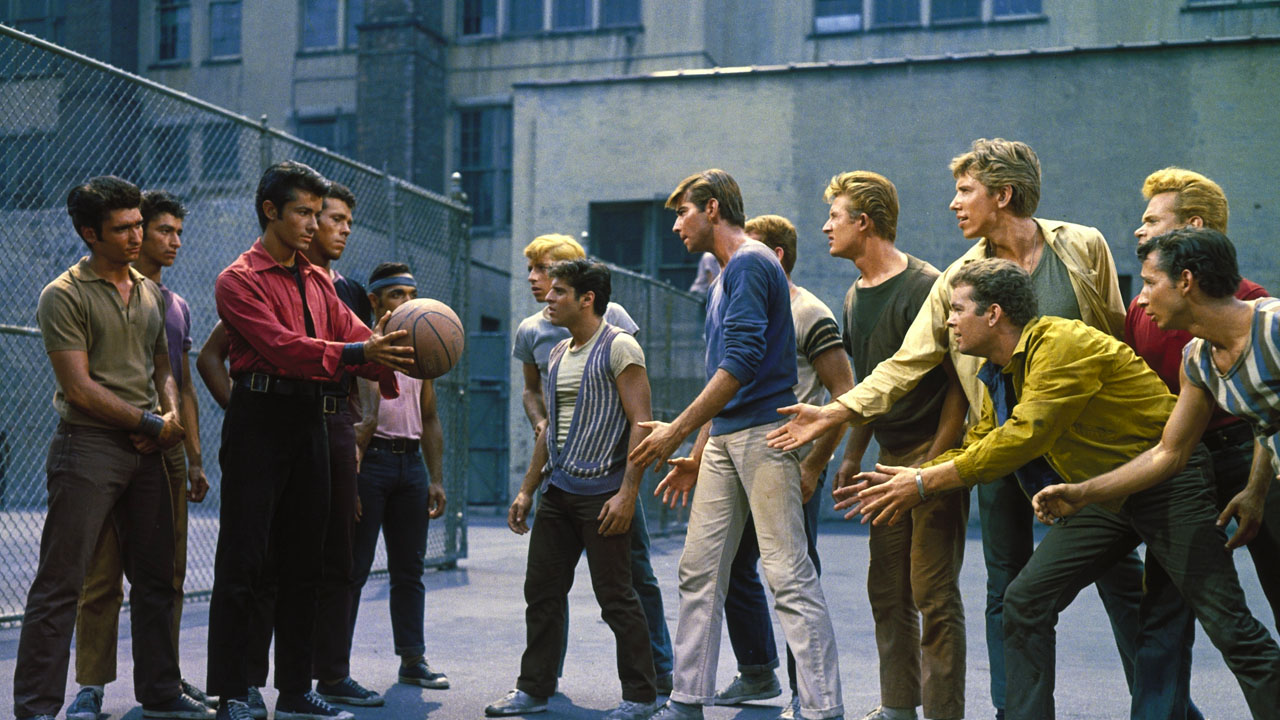 Plus, the control afforded by all the soundstage shooting allows the film's visual tones to really pop on screen—the colours on display here live up to the superlative emotions being presented, and I missed this primary palette in Spielberg's new version, which comes with the washed out look typical of Spielberg's regular cinematographer since Schindler's List, Janusz Kamiński (who lit Robert Van Winkle's chiseled jaw in 1991's Cool as Ice), a director of photography who blasts everything with so much blinding light that colours barely have a chance to exist.
That said, I really enjoyed Steven Spielberg's new version of West Side Story, and it lives up to the stated rationale of portraying a more culturally authentic version of the story, with actual Hispanic actors playing the Hispanic parts and the racial realities of 1950s New York a bit more prominent.
I was never going to be able to resist the new version because it has always really been about the songs for me. The songs in West Side Story are the best ever from a musical. Period.
The music was written by the legendary Leonard Bernstein, with lyrics by the equally legendary (although not at the time) Stephen Sondheim, who sadly passed away on November 26th this year.
America, I Feel Pretty and Maria are probably the most famous songs, but my heart belongs to Something's Coming, Tonight and Cool. Heck, they're all bangers.
I've never been sure if the songs mean so much to because of their inherent quality, or if it was simply because I was exposed to the West Side Story soundtrack a lot growing up. Probably a bit of both.
Of the five main cast members—Natalie Wood, Richard Beymer (as star-crossed lovers Maria and Tony), Russ Tamblyn (as Tony's best friend, Riff, leader of the Jets gang), George Chakiris (as Maria's brother Bernardo, leader of the rival Sharks) and Rita Moreno (as Bernardo's girlfriend Anita)—only Chakiris did all of his own singing, which was normal in 1961, but much less so now.
Beymer and Tamblyn would later re-appear together as co-stars in David Lynch's Twin Peaks, likely not a coincidence, knowing Lynch's affection for old Hollywood.
There's a cleanliness to the audio production of the 1961 film that I appreciate, and it's not drastically obvious that the actors aren't doing their own singing when they aren't. Again, the formality here may age the film a bit, but it never detracts from its considerable power.
It's an eminently rewatchable movie that positively explodes with emotion. Even if you don't like musicals.