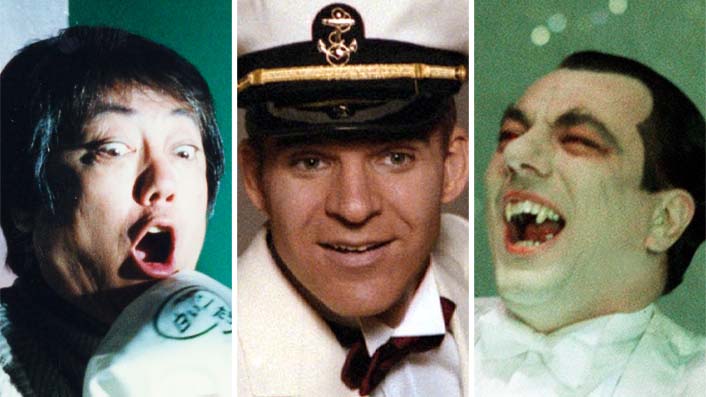 The 15 all-time weirdest, most bizarre movie musicals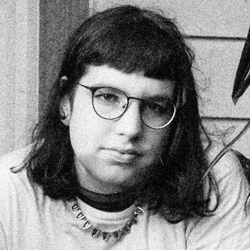 ---
The release of Leos Carax and Sparks' musical Annette may have been interrupted by lockdown (now scheduled to release here on September 30), but we're helping you scratch that itch with Amelia Berry's list of the all-time weirdest musicals.
From the moment we managed to pair sound with the cinematic image, the movie-going public has been obsessed with the movie musical. Sadly, these days musicals have become largely associated with saccharine, pitch-perfect, Broadway-baiting, Ryan-Murphy's-Glee dross. This list of cinema's weirdest musicals sets the record straight.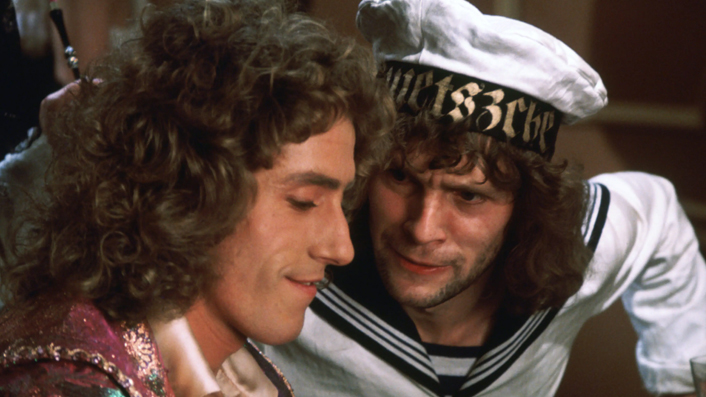 Lisztomania
The pet project of Ken Russell (the certified freak responsible for Women in Love, The Devils, and Altered States), Lisztomania is a heavily fictionalised account of the life of 19th Century Composer Franz Liszt. Starring Roger Daltrey as Liszt and with cameos from the likes of Rick Wakeman and Ringo Starr (as the Pope!), the film paints its imagery in pretty broad strokes, giving us Liszt's ten foot erection fantasy, Wagner as zombie glam-rock Hitler, and more (more!).
Ken Russell's love letter to Busby Berkeley, The Boyfriend, is a better film, and Tommy is certainly more well-known, but of his musicals, Lisztomania is by far the most absolutely nuts.
---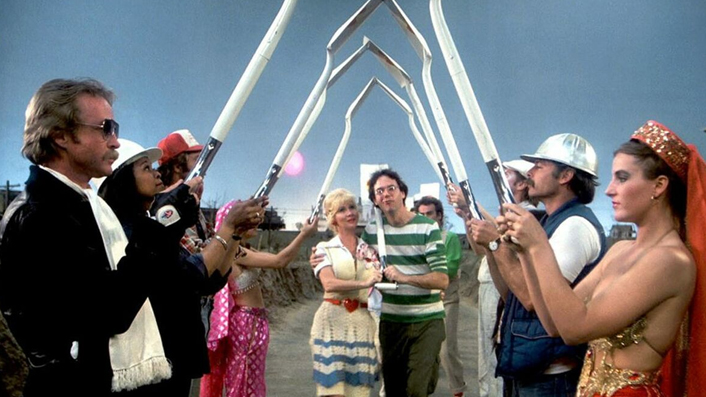 Human Highway
Pretty much any rockstar worth their salt has a musical. Zappa has 200 Motels, Prince has Under the Cherry Red Moon, The Beatles have loads, even Kiss got a TV movie. But who has a slapstick musical-comedy about environmentalism that devolves into a half-hour psychedelic dream sequence freak-out? It could only be Neil Young.
Co-written, co-directed and co-starring Young under the pseudonym Bernard Shakey, Human Highway also features appearances from Dennis Hopper and Devo, who not only act but jam out to Hey Hey, My My. It's shoddily put together and somehow manages to be both extremely heavy handed and maddeningly opaque, but it's absolutely worth seeing for just how totally bananas it is.
---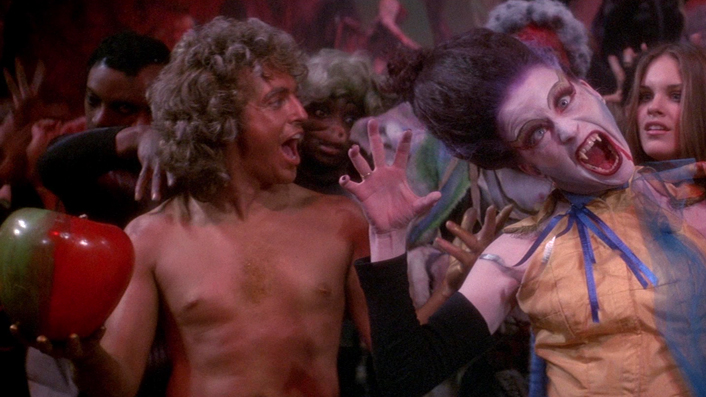 The Apple
It's Logan's Run meets A Star is Born! It's Zardoz meets Showgirls! Originally planned as a Hebrew-language stage production like "1984, but with music", through a series of complete disasters and happy accidents, The Apple wound up as a kind of Biblical-allegory morality tale about the evils of showbiz, set in the not-too-distant-future (you can tell because everyone wears silver).
Written and directed by Cannon Films' Menahem Golan, it has a reputation for being one of the worst films of all time, and it is very bad, but honestly, the songs kinda slap, and the hastily-translated lyrics are joyously silly ("It's natural, natural, natural desire….meet an actual, actual, actual vampire!"). Great stuff.
---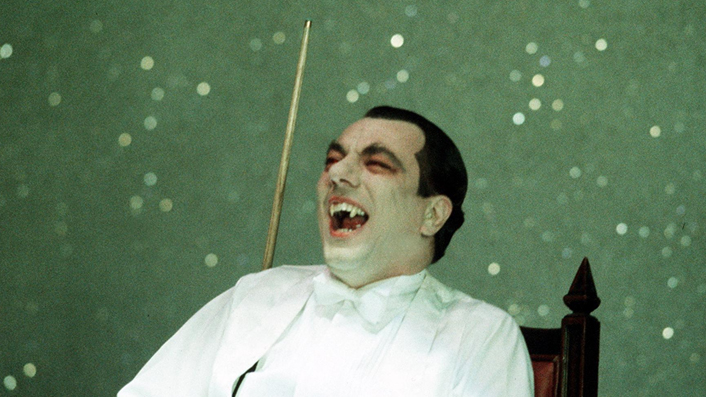 Billy the Kid and the Green Baize Vampire
To get straight to the point, Billy the Kid and the Green Baize Vampire is a musical about snooker. That's pretty much its whole thing. There's some stuff about the evils of Thatcher's Britain and the class divide in there, but it's really secondary to the whole snooker thing.
Directed by Alan Clarke, better known for the brutal social realism of films like 1989's Elephant, BtKatGBV is visually compelling, shot entirely on cramped sets with stark lighting and a palpable sense of claustrophobia. What this has to do with the themes or whatever, I'm not sure, but it looks brilliant. Between that, the weird overblown synth soundtrack, and the fantastic performances from Phil "Parklife" Daniels and character actor Alun Armstrong, there's a lot to love about this forgotten oddity.
---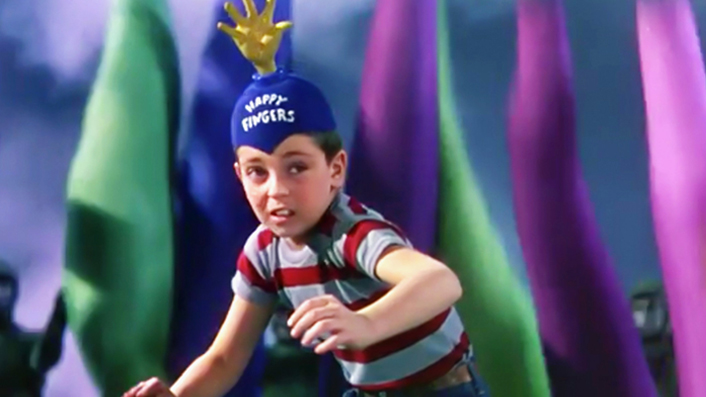 The 5,000 Fingers of Dr T.
The only feature film written by Theodor Seuss Geisel a.k.a Dr. Seuss, The 5,000 Fingers of Dr. T. was hated by test audiences and so, sadly, only survives in a severely butchered cut. What remains though, is pretty much exactly what you'd want a Dr. Seuss musical to be; dark, surreal, and absolutely bewildering.
Something of a post-war reflection on dominance and oppression, the film follows Bart as he is imprisoned by mad dictator Dr. Terwilliker, who has built a piano so large he needs 500 young boys to play it. Classic fascist move. Everyone absolutely hated it when it was released in 1953, but Matt Groening loved it enough to name Bart Simpson after it (and Sideshow Bob Terwilliger), so maybe you'll love it too.
---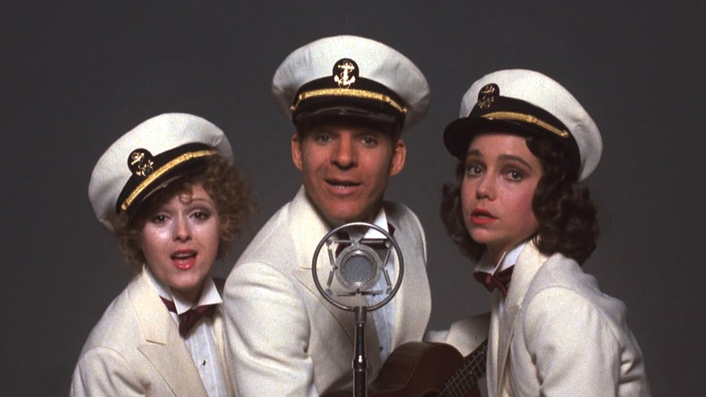 Pennies from Heaven
Maybe the most genuinely well-crafted movie on this list (thanks in part to its larger budget and aspirations), Pennies from Heaven is written by acclaimed dramatist Dennis Potter and adapted from his BBC miniseries of the same name. A kind of bleak skewering of musicals in general, and musical comedies of the 1920's and 30's in particular, the film follows Steve Martin as a depraved sheet-music salesman in Depression era Chicago, ruining the life of not just his embittered wife (Jessica Harper) but also a poor rural school teacher played by Martin's erstwhile The Jerk co-star Bernadette Peters.
All the musical numbers are mimed uncannily along with era-appropriate songs, driving home the disconnect between Martin's grim reality and his blissful fantasy life. Steve Martin is a revelation as the dramatic lead, but he's just about overshadowed by Christopher Walken playing devilishly charming (and just devilish) as a 1930's stripping pimp.
---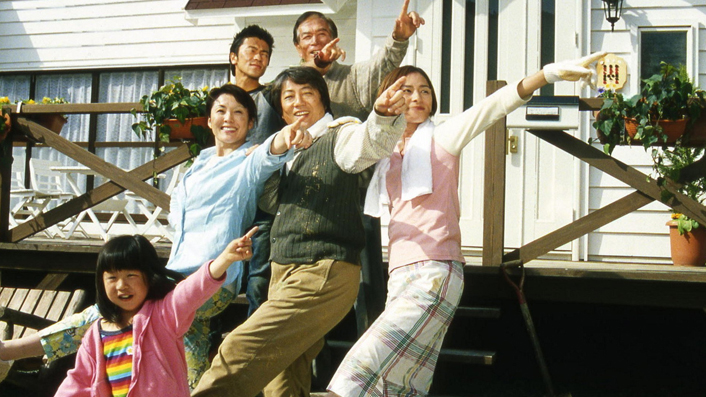 The Happiness of the Katakuris
Featuring zombies, volcanoes, some extremely evil claymation and a man in a terrible knockoff Navy Uniform talking about how he could have saved Princess Diana, this one is completely off the wall. Following the Katakuri family and their tragedy-stricken country bed and breakfast, The Happiness of the Katakuris does a little bit of everything; there's samba love songs, a downtempo funk gravedigger's lament, even a little self-sacrifice stadium rock.
Grubby, crude, and wildly uneven, it's not a movie for the faint of heart, but for fans of Japanese horror-comedy (hello!), it's an absolute must-see.
---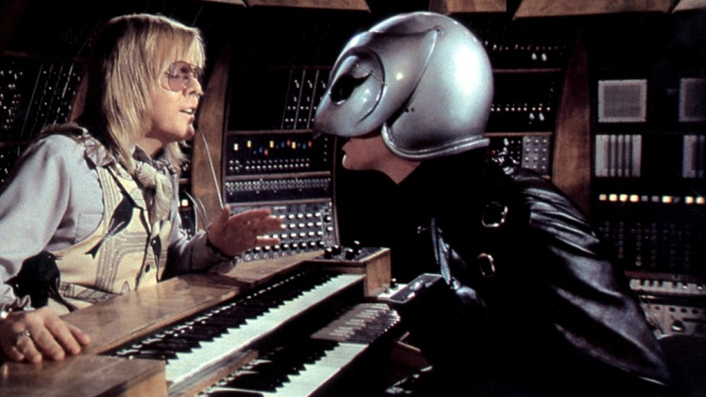 Phantom of the Paradise
While some cult classics seem to seep into the public consciousness (looking at you Meet the Feebles, The Rocky Horror Picture Show, and Little Shop of Horrors), Phantom of the Paradise feels like an underdog amongst underdogs.
Directed by Brian De Palma (Carrie, Scarface), with music by soft rock legend Paul Williams, and starring Williams, William Finley, and Jessica Harper (whose career is disproportionately batshit musicals), Phantom of the Paradise is the story of Faust by way of Phantom of the Opera by way of a showbiz satire. And also, it's glam rock! An extremely polarising film (apart from in Winnipeg apparently), come for the man getting his face melted in a record, stay for the guy getting electrocuted by a massive neon thunderbolt.
---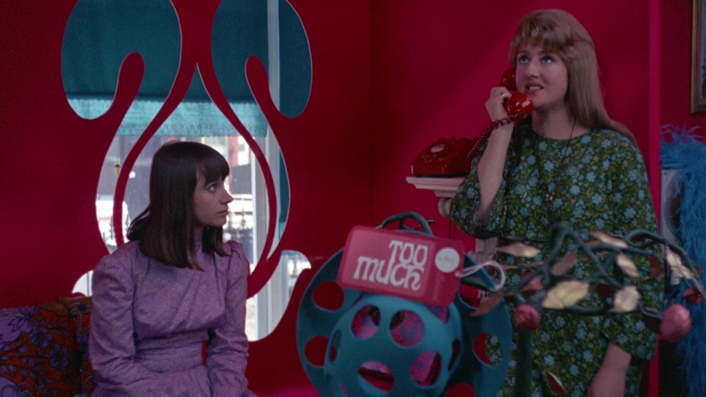 Smashing Time
If you ever wanted the swinging sixties to have just more lengthy food fight sequences then this is the movie for you. Starring UK acting legends Lynn Redgrave and Rita Tushingham, Smashing Time follows two young girls from Up North as they try to make the scene in groovy London.
Managing to both embody and skewer pretty much every trope about London in the late sixties, the movie centres around a still-hilarious montage of Lynn Regrave's character getting transformed from tragic to manufactured pop-star. When you throw everything at all the wall, not all of it is bound to stick, but it's worth checking out even if just for the soundtracks endearingly shaky and bratty duets.
---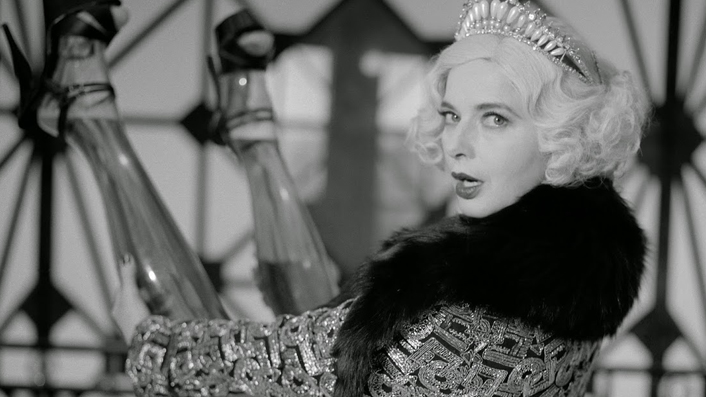 The Saddest Music in the World
Guy Maddin only makes weird movies. With a style that mixes and matches quirks of early cinema (expressionistic sets, out-of-sync sound, lashings of film-grain), The Saddest Music in the World is probably his most watchable film and it's still totally bananas.
Starring Isabella Rossellini, the film centres around an international contest to find the world's saddest music. There's also some amnesia, and a woman with glass legs filled with beer (these are important). If you've seen another Guy Maddin film then you know exactly what to expect, if you haven't then…good luck!
---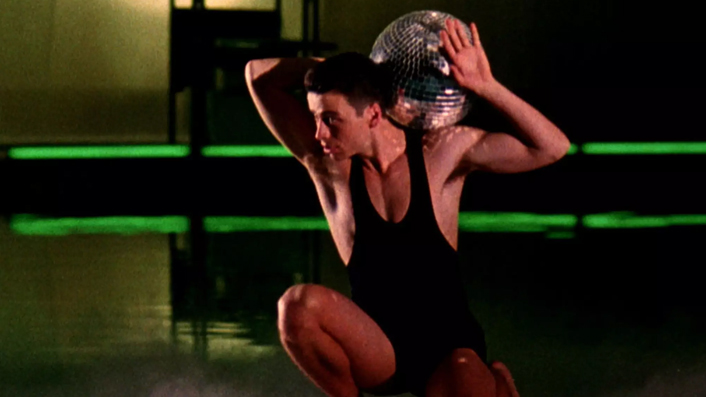 Zero Patience
OK, so this one is a little bit of a hard sell because it is a musical about AIDS. But trust me, Zero Patience is touching, funny, and for 1993 is a shockingly frank dissection of the media's demonisation of people living with HIV. Honestly, it's a shockingly frank dissection for 2021.
If this all sounds a little bit PSA then check out the premise: legendary explorer, sexologist, and translator Sir Richard Burton has gained immortality from the fountain of youth and in 1992 is head diorama artist at the Toronto Museum of Natural History; determined to spice up his exhibition on infectious diseases, Burton tracks down the ghost of the infamous AIDS "Patient Zero" to be his centrepiece. An unfairly forgotten Queer-cinema classic, Zero Patience is hilariously camp, surprisingly tender, and very informative.
---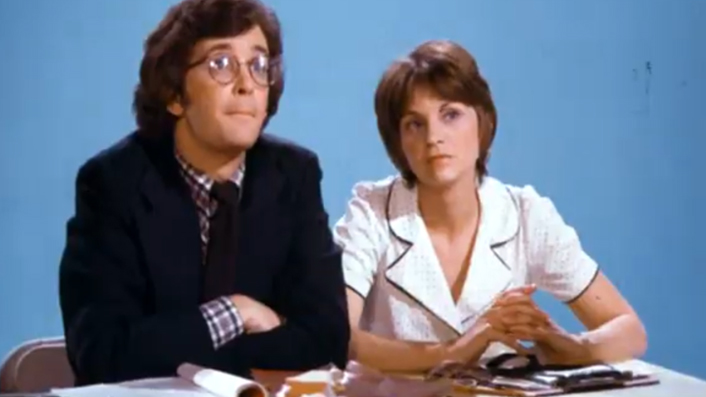 The First Nudie Musical
What would this list be without at least one porno musical? Obviously, 1976's The First Nudie Musical is silly, crass, crude, and rude, but it's also sweet, fun, and packed with surprisingly great songs (standouts include Dancing Dildos and Lesbian, Butch, Dyke).
It's a take on the classic musical-within-a-musical formula, with an ailing movie studio needing to produce just One More Hit to keep from going under, and our heroes banking it all on a porno musical. It's like a softcore Singin' in the Rain, or Footlight Parade with a few more topless numbers.
---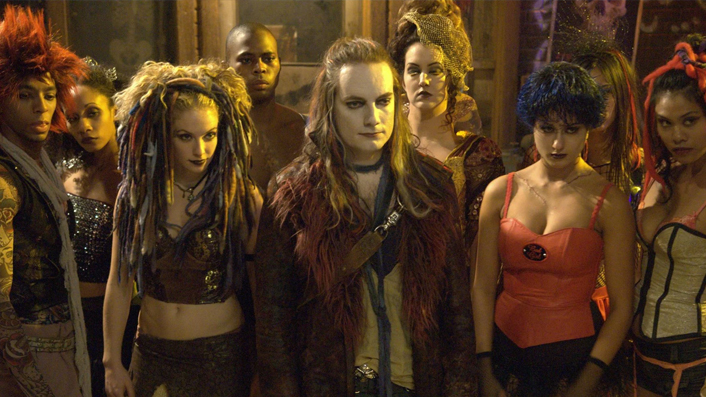 Repo: The Genetic Opera
Enough time has passed now that the whole Sin City/V for Vendetta aesthetic has gone through the whole cycle from "fully righteous" to "the worst thing I've ever seen" to "quaintly retro". For some of us anyway. Repo: The Genetic Opera falls squarely into this aesthetic category (with a little bit of BioShock-video-gameness, and Evanescence-music-video thrown in), looking about as 2008 as anything has ever looked.
With a very ridiculous nu-metal soundtrack and proper Broadway belting about grave-robbing, plastic surgery, and live organ harvesting, Repo: The Genetic Opera is Proper Nerd Shit.
---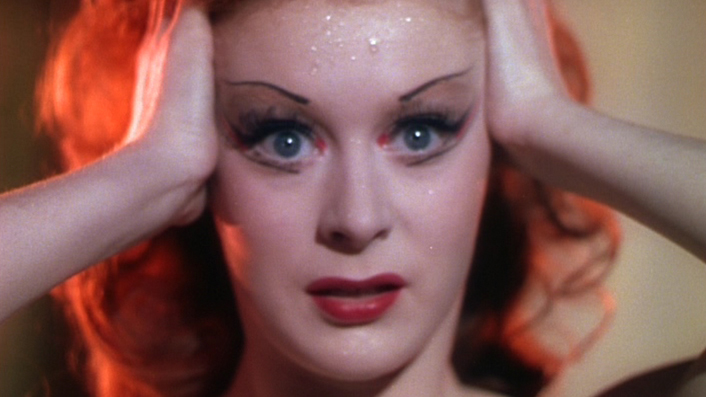 The Red Shoes
For what is quite canonically a Good Movie, The Red Shoes is totally, hysterically unhinged. Of course, it's beautiful, compelling, and moving, yes, it uses colour to tell an expressive and tragic story, and yeah sure it blends drama with elements of surrealism and horror to create a thrilling psychological portrait of a woman torn apart.
But it's also a movie about evil magic shoes. And one with a fifteen minute long allegorical ballet sequence. A must watch.
---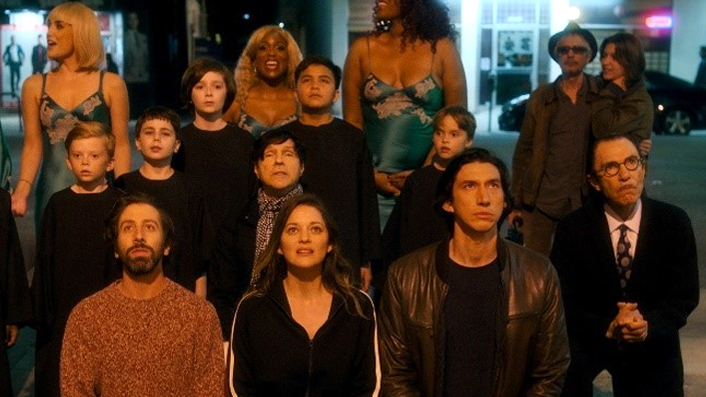 Annette
The reason for the season. Leos Carax's first film since 2012's totally bonkers Holy Motors, Annette sees the French director teaming up with cult art-pop duo Sparks (brothers Ron and Russell Mael) for 2021's strangest film. Starring Adam Driver, Marion Cotillard, and Simon Helberg, Annette is part Victorian morality play, part satire on celebrity culture, all rock opera bombast.
Love it or loathe it, there's something beautiful about seeing a singular vision brought to life. Especially when that vision includes Adam Driver crooning to a scary wooden baby.