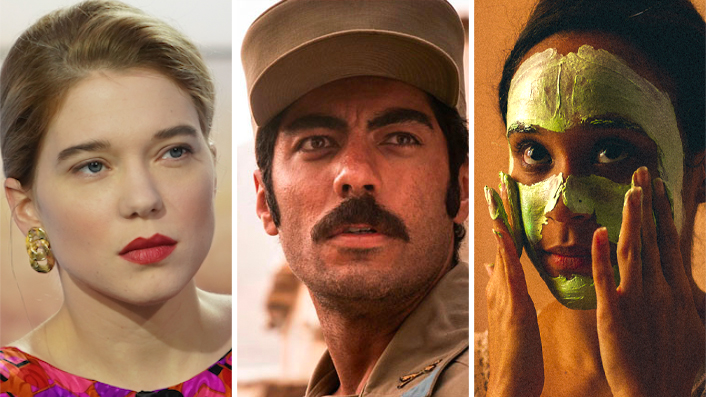 The films to look forward to from Toronto International Film Festival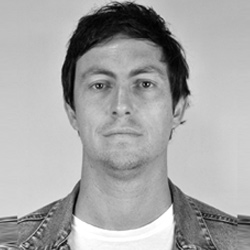 ---
A crew of Flicks writers share their thoughts on films from TIFF 2021.
Sometimes trying to decide to watch right now is tricky enough, but it's also good to have things to look forward to in the future. With the Toronto International Film Festival underway, there are plenty of gems to uncover, and if previous years are anything to go by, will provide great viewing for us all when they're released in coming months.
Read on for mini-reviews from our TIFF team (no Dune for us just yet, unfortunately – surprising absolutely no-one).
This page will be updated as more content arrives, so come back and visit us again soon!
Monday September 20 update

The Daughter
"A pregnant 15-year-old and the couple giving her shelter form a tense agreement, in the latest from Manuel Martín Cuenca (The Motive)." (TIFF programme notes)
In a secluded cabin, an older couple are keeping a pregnant fifteen year old hidden from the outside world. When she gives birth they will take the baby as their own. From this premise an increasingly murky power struggle emerges, with changing motivations and allegiances, and rising tensions. The Spanish landscape appears beautiful to begin with, but as the story progresses in this taught, engrossing thriller, it feels more and more ominous. -TONY STAMP
---

The Girl and the Spider
"Ramon and Silvan Zürcher's second film is a thrilling roundelay of mystery and sexual intrigue set off by a young woman's move into a new apartment." (TIFF programme notes)
Having not seen Ramon and Silvan Zürcher's debut The Strange Little Cat I was unprepared for their unique style. Set over the course of two days and taking place in two apartments as a character moves from one to the other, we're plunged into the midst of a throng of people—flatmates, family members, moving men—and left to figure out who is who. Monologues are delivered, relationships fall into focus, and people turn out to be different than they appear. Beguiling and increasingly surreal, it's a puzzle that may be impossible to solve, but is no less rewarding for it. -TONY STAMP
---

Medusa
"A gang of young women in Brazil try to control everything around them, including other women, in this genre-hopping film about internalized misogyny." (TIFF programme notes)
The trippiest opening sequence I've seen at TIFF or elsewhere this year gives way to a music-drenched, horror-tinged tale of women in a fundamentalist Christian cult meting out violence against their publicly "promiscuous" peers—a really interesting point of view to take, surrounded by enticing imagery and many buzzy visual sequences that may remind you of Refn or Argento. Probably tries to do too much, but keeps the viewer on their toes when they're not being persuaded to dance by a kickass soundtrack (take an extended shot of a masked gang walking towards the camera while Siouxsie and the Banshees' Cities in Dust blares over the opening credits, for instance, or a disco-inflected Christian girl group banger performed soon after). -STEVE NEWALL
---

Zalava
"Investigating reports of demonic possessions in a remote village, a skeptical military officer finds his beliefs tested by an enigmatic exorcist." (TIFF programme notes)
It's 1978, and the town of Zalava in Kurdistan is beset by demons—at least according to the townsfolk. The local police sergeant isn't so sure, and arrests a shaman who says he has the cure to the plague. What follows is a mix of horror and pitch-black comedy, with a dash of romance, and a lot of existentialism. Is the sergeant correct to shun superstition, and does it matter when he's outnumbered by believers? As you might expect, the answers to those questions don't come easily. -TONY STAMP
---
Friday September 17 update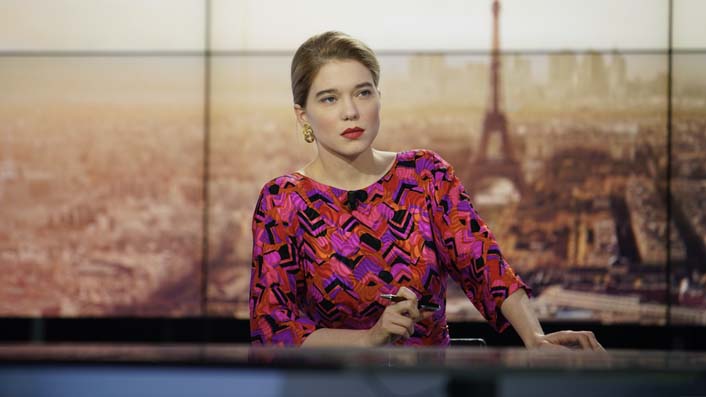 France
"Stinging satire meets melodrama in Bruno Dumont's latest, starring Léa Seydoux as a fame-obsessed TV journalist in crisis". (TIFF programme notes)
An ambitious Brechtian mess, albeit one with a couple of great performances (Léa Seydoux, Blanche Gardin). Enlisting an epic structure and theatrical distancing mechanisms in order to skewer modern news media and the isolation of fame shouldn't be this …well, basic. Some imagery sticks, but sadly not often enough within France's bloated Antonioni-lite, verfremdungseffekt-ed length. -SARAH THOMSON
---

I'm Your Man
"Maria Schrader's unlikely sci-fi rom-com explores human relationships through the inquisitive eyes of a cyborg." (TIFF programme notes)
Germany's entry for next year's Academy Awards shows that sci-fi isn't solely the preserve of black trenchcoats or black mirrors with this gentle, mainstream rom-com about a consultant reluctantly "testing" a companion robot. Dan Stevens's German is fluent, his accent explained by Berlin award-winner Maren Eggerts' character's preference in men being a little exotic to a German, but not too far away, ie British. An English-language remake could go gangbusters—even if the whole thing doesn't quite click. -STEVE NEWALL
---
Thursday September 16 update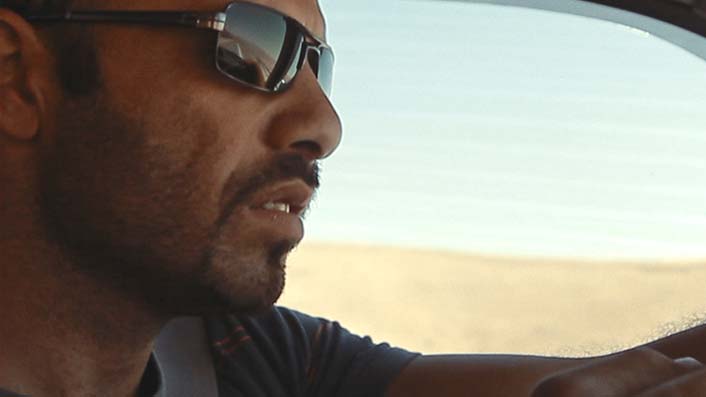 The Devil's Drivers
"The Devil's Drivers has the intensity of a 1970s chase film as it follows Palestinian smugglers on high-speed trips to help workers cross the border." (TIFF programme notes)
A tense depiction of unfathomable resilience set in the Negev desert as two Bedouin drivers make dangerous journeys across the border to smuggle Palestinian workers seeking jobs in Israel. Persued by Israeli soldiers and border police, in danger of imprisonment or worse, the courage of these men is expertly drawn through intimate documentation. At once an enraging look at the day to day oppression faced by Palestinians and a gracious ode to their unwavering resistance. -AMANDA JANE ROBINSON
---

The Guilty
"Jake Gyllenhaal stars in Antoine Fuqua's thriller set over the course of a single morning in a 911 dispatch centre." (TIFF programme notes)
A beat-for-beat remake of the Danish original, this will keep uninitiated viewers on their toes, as will Gyllenhaal's fiery performance. But, for reasons I can't get into here without giving the game away, transplanting this story from Denmark to Los Angeles is disastrous, and the few new additions to the story make it even worse. It's hard to imagine many people watching this and not feeling cheated by the end. -TONY STAMP
---

You Are Not My Mother
The debut feature from Irish writer/director Kate Dolan, You Are Not My Mother blends kitchen sink psychodrama with folk horror, making the most of its North Dublin setting and doing something genuinely exciting with the supernatural horror genre. Deeply unsettling from start to finish, it's rare to see a horror so skillfully balance spooky halloween scares with deft explorations of family trauma, mental illness, and queer romance. A much watch for horror fans. -AMELIA BERRY
---
Wednesday September 15 update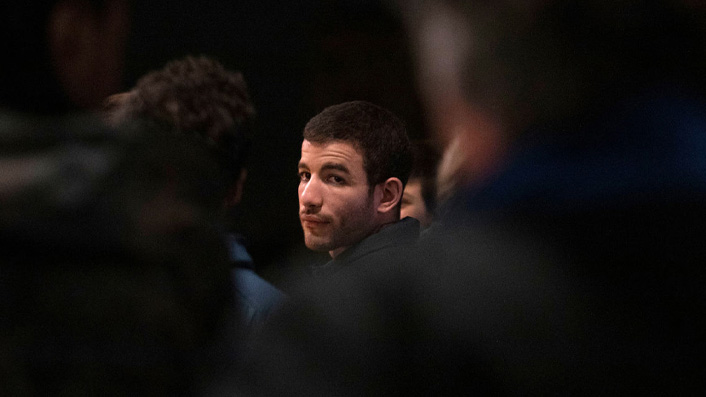 Arthur Rambo
"A celebrated author's career detonates after his vicious online alter-ego is exposed, in Laurent Cantet's drama about the precarity of being both French and Arab in modern Paris." (TIFF programme notes)
Tempting to throw a glib line re: 'only a Palme d'Or winner (Laurent Cantet) could make a film about a Twitter scandal this classy', but in fairness Arthur Rambo deserves far more. Largely based upon the real-life Medhi Meklat scandal, Cantet's film directs your Debordian attention to: literati tokenism; class/race conscious envy in a hypermediated age; the impossible fragility of the 'model minority'; and the rage of excluded immigrant youth. And all at a cracking pace. -SARAH THOMSON
---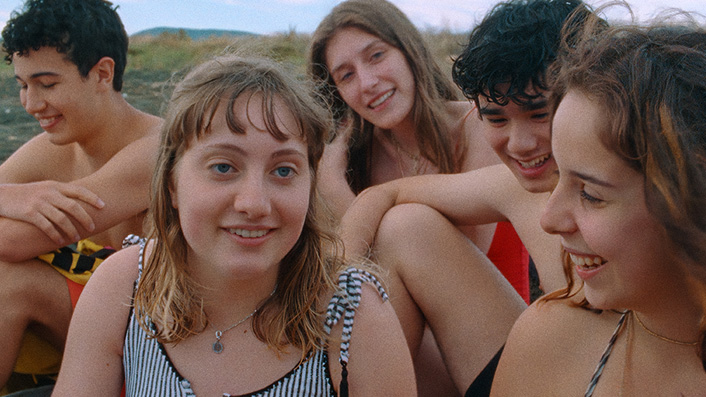 Futura
"Futura probes a cross-section of contemporary Italian youth with questions about their lives and the future, moving from coastal towns and rural villages to cities and their suburbs." (TIFF programme notes)
A spirited portrait of contemporary Italy from the point of view of the nation's teenagers who speak with intellect and grace about their desires, fears, and imagined futures. Stunning cinematography and a trio of curious directors makes for a sincere record that takes teenagers seriously without ever becoming needlessly earnest. -AMANDA JANE ROBINSON
---
The Middle Man
"In a town plagued by disaster, one man has the job of breaking the worst news to its citizens, in director Bent Hamer's wryly amusing absurdist drama." (TIFF programme notes)
Nordic black comedy infuses this deadpan US-set pic, one which sets up an interesting premise that it can't quite deliver on. By the third act, the film's not playing to its strengths (the various pieces of bad news being broken) and has instead focused on some of its less engaging elements. Mildly disappointing, especially after the first half. -STEVE NEWALL
---
Tuesday September 14 update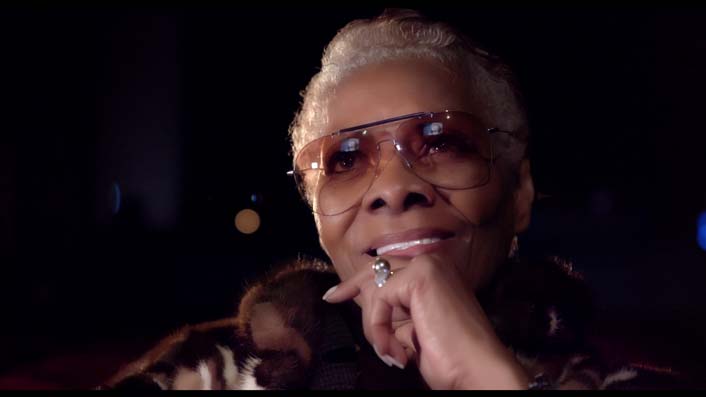 Dionne Warwick: Don't Make Me Over
"This inspiring documentary portrait chronicles the iconic singer's fascinating six-decade career in both music and Black and LGBTQ activism." (TIFF programme notes)
Docos that feature full buy-in of their superstar subject are always going to present as a little airbrushed. Thankfully, in Warwick's case there's just enough approved material and examples of her ridiculously quotable courage of conviction (now also available, in her 81st year, on The Internet™) to still make a tidy tale. Yes, the crunchy stuff is mostly missing, but the songs and the shreds of story sufficiently buoy this above its oddly cringey made-for-TV production values. -SARAH THOMSON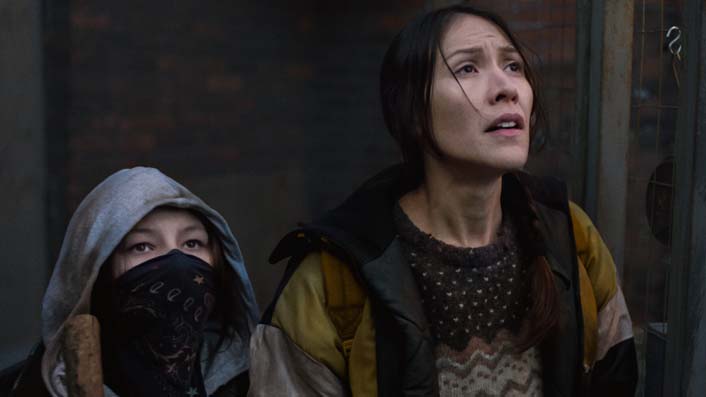 ---
Night Raiders
"Danis Goulet's singular thriller draws on Canada's ugly colonial legacy for a propulsive piece of genre cinema set in a dystopian postwar future." (TIFF programme notes)
An Indigenous perspective lends this dystopian thriller a point of difference that might not take it far enough away from Hunger Games/Black Mirror familiarity to heartily recommend, but fans of leanly budgeted genre fare will find enough originality to make this Canada/Aotearoa co-production worth a watch. -STEVE NEWALL
---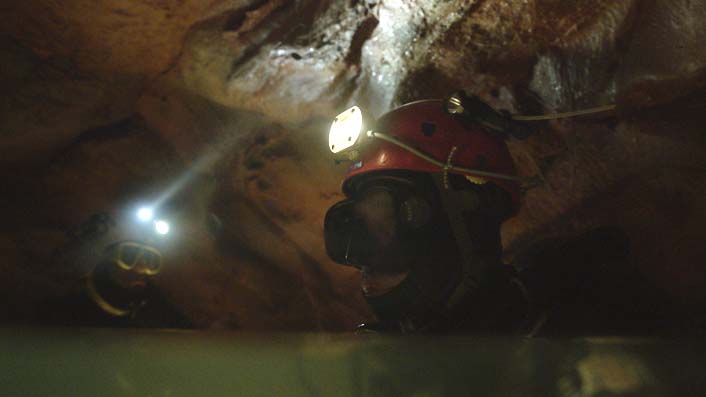 The Rescue
"Oscar-winning directors E. Chai Vasarhelyi and Jimmy Chin detail the headline-making rescue of a Thai soccer team trapped in a cave for 16 days." (TIFF programme notes)
Largely following the British cave diving enthusiasts who found themselves leading a global rescue effort, the Oscar-winning directors of Free Solo chronicle a remarkable subterranean drama you'd yourself have to live under a rock not to know about. Despite knowing how it plays out, over The Rescue's two hours it's still an engrossing watch, with plenty of heart-in-mouth moments and claustro cave diving sequences that had me exclaiming "nah, fuck that" more than once as I squirmed on the couch. Not usually a fan of dramatic recreations in docos—here they assist hugely with putting us in the cave in question. -STEVE NEWALL
---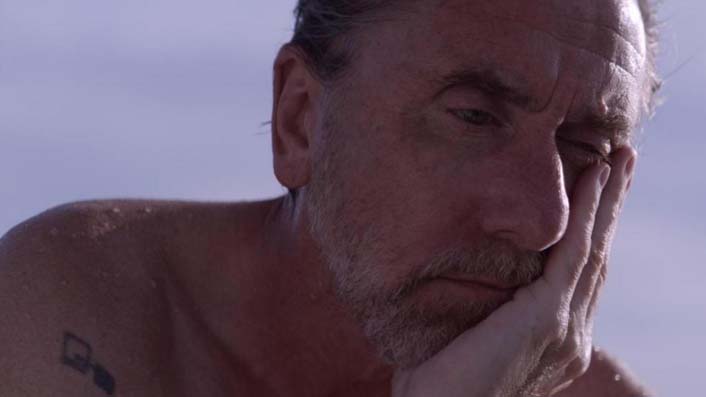 Sundown
"Tim Roth stars in writer-director Michel Franco's chilling drama about a wealthy Briton attempting to abandon his life while vacationing in Acapulco." (TIFF programme notes)
Tim Roth's great as he makes a series of initially unfathomable, almost entirely unappealing, choices as he contrives to stay in Acapulco and avoid all forces beckoning him home. Long before the end of the film, the destination's a foregone conclusion, but Franco's languid pacing pairs with Roth's performance to make this a worthwhile journey, even as Roth's character bears responsibility for inflicting pain on all those around him. -STEVE NEWALL
---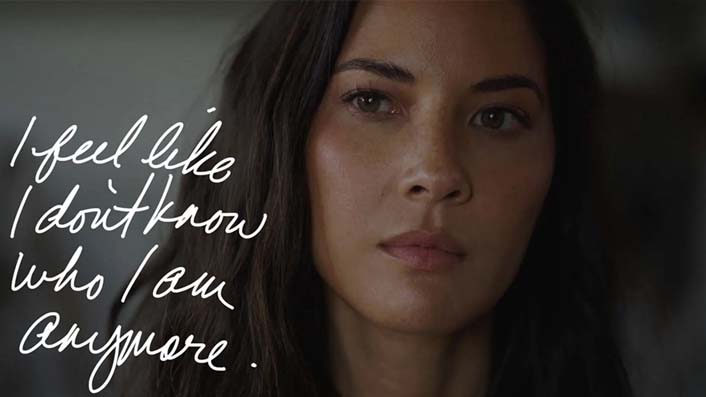 Violet
"Olivia Munn stars in writer-director Justine Bateman's feature debut, a formally daring, psychologically incisive portrait of a woman at a crossroads." (TIFF programme notes)
Anxious fear-of-life and its broad palette of resulting types of self-sabotage could fill many an excellent film. Sadly, this is not one of them. Justine Bateman's feature debut is let down by clunky writing; overwhelming Year 11/5th Form photography board visual profundity; and an (almost definitely unintentional) achingly sad kind of Los Angelean solipsism. -SARAH THOMSON
---
Monday September 13 update

Anatolian Leopard
"To help save the Turkish zoo where they work, two employees collude to hide the death of a leopard, in director Emre Kayiş's feature debut." (TIFF programme notes)
In this exquisitely muted deadpan comedy, the director of Turkey's oldest zoo must hide the death of a rare indigenous leopard to save the zoo from privatisation. While certainly a comedy (very wry), the overwhelming feeling of Anatolian Leopard is a kind of quiet grief and existential loneliness. Delicate, dark, and absolutely compelling from start to finish. -AMELIA BERRY

---

Encounter
"A decorated Marine (Riz Ahmed) goes on a rescue mission to save his two young sons from an inhuman threat, in the latest from director Michael Pearce." (TIFF programme notes)
With two child actors doing really great work and Riz Ahmed being reliably brilliant, did the script really need to leap through that big unnecessary hoop just to keep us on our toes? A fine father-son drama buried inside a larger movie that at times feels cluttered and clunky. Also, give Octavia Spencer something to do for god's sake. -TONY STAMP
---

Inexorable
"The latest from Fabrice Du Welz (Alléluia) follows a bestselling novelist who moves into an eerie old mansion in search of inspiration … A gripping thriller in which long-hidden secrets and fresh desires become tangled with the knotted roots of creativity." (TIFF programme notes)
A man with a dark secret, a younger woman with a mysterious past; Belgian film Inexorable has all trappings of a classic erotic thriller. While it starts off atmospheric and tense, it can't quite keep it up and by the mid-point feels like it's limply going through the motions. Not very erotic, or thrilling really. -AMELIA BERRY
---

Mlungu Wam (Good Madam)
"Residues of apartheid-era domestic servitude confront legacies of colonial land theft in South African auteur Jenna Cato Bass's daring horror-satire." (TIFF programme notes)
Jenna Cato Bass's follow up to Flatland mixes that film's blunt realism with shades of horror, tied to colonialism and land theft. Chumisa Cosa's stoic exterior is slowly worn down as the film descends into nightmare logic, ending on a politically-charged crescendo I'll be chewing over for a while. -TONY STAMP
---

To Kill the Beast
"Agustina San Martín's feature directorial debut is a bold piece of tropical gothic that puts young female desire at the centre of its loose narrative." (TIFF programme notes)
Languid, formless and sometimes downright confusing; this film is riveting because of those things, not despite them. Full immersion into a ~vibe~ that you're either on board with or not – personally I loved hanging out in these humid, dreamy environs. -TONY STAMP
---
Sunday September 12 update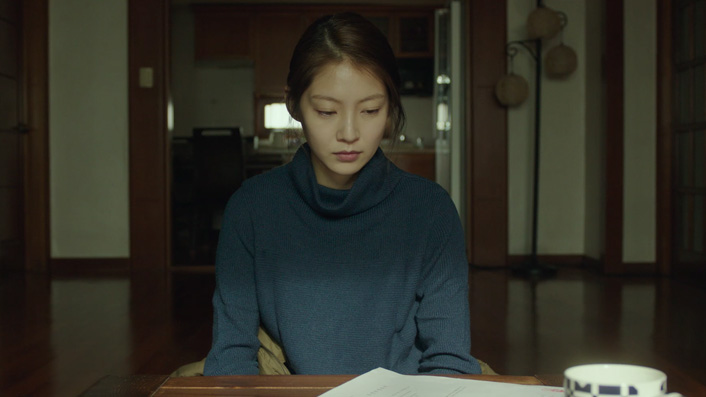 Aloners
"A solitary woman re-evaluates her isolated existence after her neighbour dies alone in his apartment, in Hong Sung-eun's subtle debut feature." (TIFF programme notes)
Another top shelf drama from Korea about the ways technology is rewriting society. I've seen hikikomori portrayed in Japanese cinema before, but here the rejection of community is tied explicitly to a favouring of screens as a way to moderate or block out the non-digital world. Gong Seung-yeon nails the way self-protection can manifest as hostility, revealing vast reservoirs of empathy in her eyes once she drops her guard. Doesn't break much new ground but warmth and delicacy are valuable commodities in 2021. -TONY STAMP
---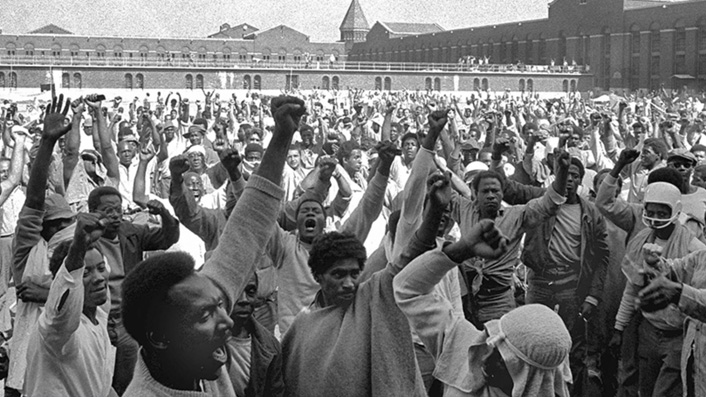 Attica
"Stanley Nelson examines the largest prison uprising in US history, conducting dozens of new interviews with inmates, journalists, and other witnesses." (TIFF programme notes)
A moving portrait of solidarity, dignity, power, and police violence centred around the 1971 prisoner revolt at New York's Attica Correctional Facility. Striking archival footage paired with testimony from the former prisoners, reporters, observers and families of the guards paints a stark picture of this landmark moment in the fight for prisoners rights and the tragic, needless massacre that followed. -AMANDA JANE ROBINSON
---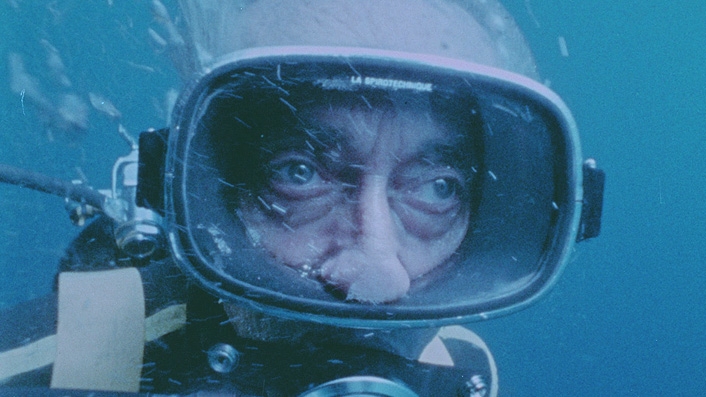 Becoming Cousteau
"Liz Garbus dives into the archives of the undersea explorer who tried decades ago to warn the world about the climate crisis." ​(TIFF programme notes)
The life of pioneering oceanographer Jacques Cousteau is an inspiring watch in this documentary portrait. Some 20+ years after his death, it's remarkable to revisit how huge a public figure Cousteau became, and every step of his journey from naval officer to celebrity explorer environmentalist and eventual cynic is fascinating. Light on personal revelations (Cousteau scathingly rejects self-analysis at one point: "My world inside is nothing for me"), but still wonderful, and with a strong focus on Cousteau as filmmaker. -STEVE NEWALL
---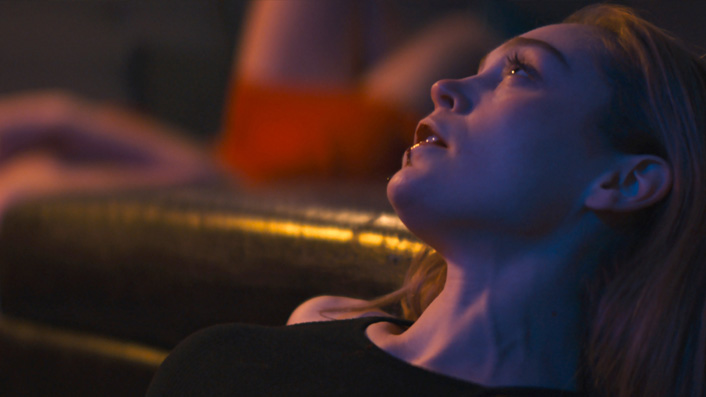 Kicking Blood
"Blaine Thurier's sultry, perma-stoned, ultra-modern spin on the vampire genre evokes cult-horror figures like George A. Romero and Stuart Gordon." ​(TIFF programme notes)
Self-aware enough to know how overplayed the vampire-as-junkie metaphor is (see: the title), and to parlay it into a winking, blasé approach to the material, but is that enough? Weirdly free of tension or dread where there should be plenty, but the relationship stuff is strong, and the denouement makes the whole thing worth it. -TONY STAMP
---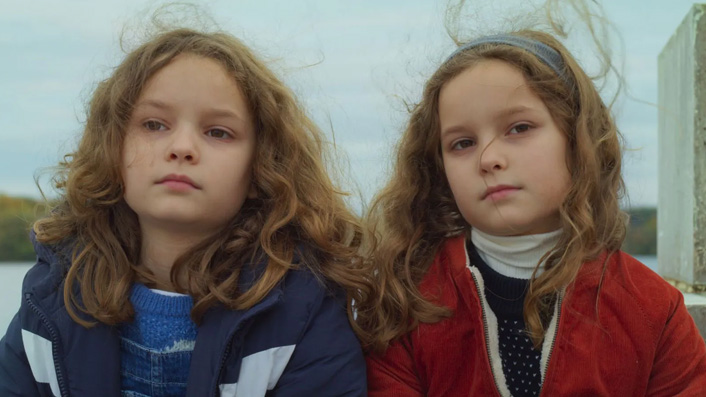 Petite Maman
"Following a girl's journey to her mother's childhood home, French auteur Céline Sciamma's latest is a tender tale of intergenerational connection." (TIFF programme notes)
Céline Sciamma follows Portrait of a Lady on Fire with this charming and concise (just 72 minutes long) tale. Playing in the woods behind her recently-deceased grandmother's house, Nelly comes across a girl her own age who, somehow, is herself an eight-year-old version of Nelly's mum. Sciamma captures the spark of her two kid leads and in an unforced way, captures their growing bond, intimacy and countdown to separation that echoes the  convincing emotions of Portrait (sans adult elements, obviously). -STEVE NEWALL
---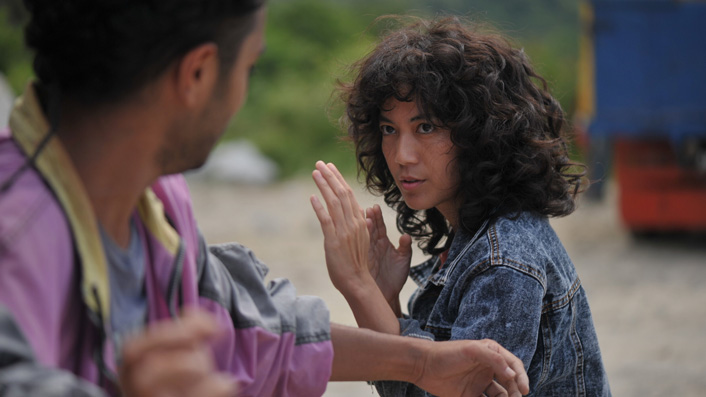 Vengeance Is Mine, All Others Pay Cash
"From Indonesian auteur Edwin and novelist Eka Kurniawan comes this offbeat martial-arts romance between an impotent brawler and a mafia bodyguard." ​(TIFF programme notes)
Crime pulp played with kitchen sink mundanity and a dash of magical realism. The eighties have been thoroughly fetishised basically since they happened, but I'll happily take more from an Indonesian angle, complete with call-in radio and the requisite pastels and synth pulses. That first fight is a dang doozy. -TONY STAMP