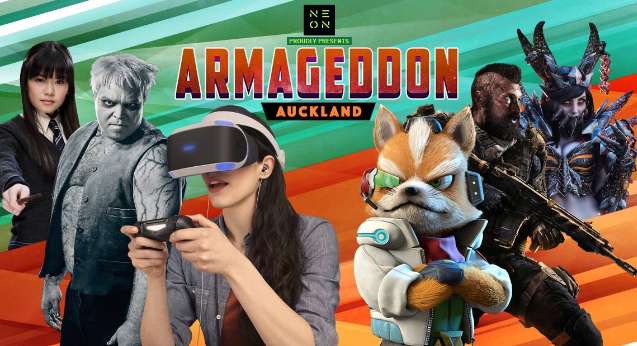 The gaming highlights of Armageddon 2018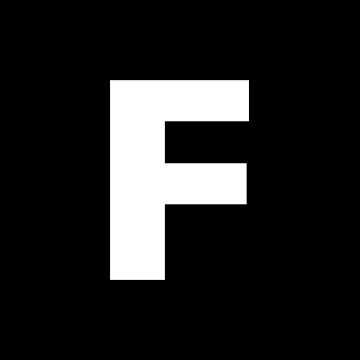 ---
I've been lucky enough to attend E3, the annual gaming Mecca in LA, a total of five times, along with a fair few other awesome similar events around the world. But there's something very special about popping just down the road to Armageddon and getting hands-on with the best upcoming games in a similar, albeit stripped-back local event.
Experiencing the intense fandom on display in our wonderfully diverse locals is always a joy, not to mention all the sweet deals you can score with home entertainment, collectibles and basically anything geeky, too. But I'm here to talk about the games—some of the best stuff from E3 is on its way here and should not be missed.
In this feature, brought to you by Armageddon, I share my top five most exciting gaming highlights of Armageddon Auckland 2018.
---
Call of Duty: Black Ops 4
For a good few years, there was no bigger franchise in the gaming world than Call of Duty. But the big, brash behemoth first-person shooter lost its mojo, surpassed in quality by rival Battlefield before being rendered almost obsolete by the battle royale revolution (that's Fortnite and PlayerUnknown's Battlegrounds, mostly).
But the franchise had surpassed a total of US$15 billion in sales by early 2016—which is three full games ago—and that sort of money means it ain't laying down and bleeding out so easy. Hell no! It's up and joined the battle royale revolution with Blackout mode—an 80 player, balls-to-the wall, last man standing killfest.
It was demoed with a beta recently and looked surprisingly amazing. It looks so good, it's made this tired, beaten-up, 15-year-old franchise look like it might produce THE first-person shooter of 2018. And Blackout is only one of its offerings—classics like Domination, Team Deathmatch, Kill Confirmed and the like should all be back too. This will have long queues at Armageddon, but it'll be worth the wait.
---
Dreams
Of all the games I saw at E3 this year, this was the most exciting hands-on I had. It's one of the most imaginative, jaw-droppingly ambitious games I've ever played. But it's not really a game… it's more like, a toolset to create a crazy shit-ton of your own games, or just jam the ones other people have made.
It's from Media Molecule, the studio most famous for Little Big Planet, which teased how into user-created content these folks are. The scope of what could and is being made with Dreams is really hard to describe, you just have to see it in action for yourself.
Now, creating something really amazing with this will take a certain amount of time—probably not as much as it sounds thanks to the simplified tools, but still, probably a lot of time. But just think about how much time creative types sink into Minecraft—a title with seemingly far less creative possibilities—and rest assured they'll put more into this. If you want to be really wowed by something super unique at Armageddon, this is what you want to see.
---
Super Smash Bros. Ultimate
One of the most beloved fighter game franchises ever has a new release coming exclusively to the Nintendo Switch and Kiwi fans will be able to get their hands on it at Armageddon. This series is a winner for a simple reason—it has simple but great fighter mechanics and allows you to use characters from loads of different games and just have them bash each other's brains in.
Remember playing with toys as a kid, where sometimes you'd have GI Joes fighting Darth Vader, then Optimus Prime would join in and maybe some Smurfs driving a Tonka truck would run everyone over… that's Super Smash Bros..
Want to have Ryu fight Pikachu? Donkey Kong bodyslam Mario? Zelda knock out Pac-Man?!? This one is packed all of the characters from the franchise's nearly 20-year history, with a few new ones chucked in, and what Nintendo reckons is 10,000 changes to the game since 2014's Wii U release.
Nintendo is going all out to make this the definitive Super Smash Bros.. It's going to be mint.
---
The Division 2
The first Division was a big let-down, but it had the bones of something amazing underneath all that disappointing meat. This sequel, as is Ubisoft's way, looks like there are pretty much negligible differences to the original—apart from one very important new feature. Raids.
Instead of the anti-climactic finale in The Division, Raids should provide a truly epic endgame. The very long, very, very difficult Raids of Destiny have provided mainstream gamers with massive thrills in recent years, only conquerable by dedicated groups who hone their teamwork talents as much as they do their gameplay skill.
In The Division 2, instead of Destiny's cartoonish sci-fi aesthetic, we'll get to enjoy Raids as boots-on-the-ground soldiers with gunpowder-powered weapons in a post-apocalyptic United States. Hell yeah!
Sadly, the Raids will come out post-release as DLC, but they should be worth the wait. And you'll need to be really good at the basic game before you attempt to tackle one—so start the process at Armageddon, to see if you like what you see enough to put in the huge number of hours required.
---
Cosplay Parade
One of my favourite recent movements in pop culture fandom is the adoption in the West of Japanese-style cosplay and seeing Kiwi ingenuity applied to this practice at Armageddon is such a joy each year. You can meet the likes of Rey from Mount Eden, Kratos from Massey, Daenerys Targaryen from Howick and Corvo Attano from Huntly, all of whom will be happy to let you take a photo with them, if you're into it.
There can be a lot of waiting in queues at Armageddon, like there is at E3, Gamescom, the EB Games Expo in Sydney or anything where awesome games are accessible before they're released. It's pretty sweet being able to spend that waiting time people-watching, when a lot of the people are dressed creatively like some of your favourite pop culture characters.
However, if you want to see every cosplayer in one hit—the amazing impressive, cringe-inducingly awful and everything in between—the Cosplay Parade is where you can do it. I've checked out the parade at the Tokyo Game Show, featuring some of Japan's best, and I can tell you—the Kiwis compare favourably. Check it.
---
This Labour Weekend, Armageddon (who brought you this post) sees Auckland's ASB Showgrounds play host to three and a half days of Gaming, Wrestling, Animation, Cosplay Costuming, Amusements, ESports, TV and Movie stars and much more.
See NZ's biggest gaming displays from PlayStation, Nintendo, Logitech, Total Interactive, OMEN, Warner Brothers and more, with a huge ESports arena with StarCraft, Hearthstone and Overwatch tournaments, gaming events and activities.
Armageddon – October 19th-22nd at ASB Showgrounds. Visit www.armageddonexpo.com for details, guests and special events.
Tickets on sale now from iTicket.
Sign up for Flicks updates