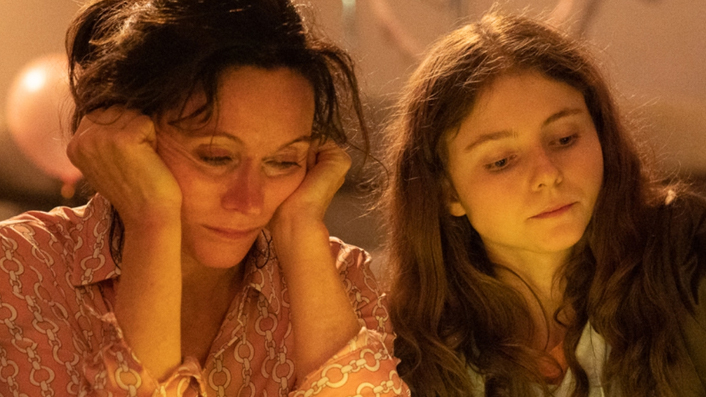 Thomasin McKenzie tells us about returning home for The Justice of Bunny King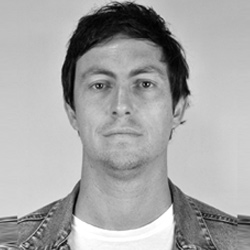 ---
Kiwi actor Thomasin McKenzie returns to the big screen (not for the last time in 2021) in upcoming film The Justice of Bunny King – in cinemas July 29. McKenzie joined Steve Newall for a chat about the local drama.
On her fifth day in quarantine here in Aotearoa, Thomasin McKenzie sounds in good spirits. Perhaps because it's her third time doing it, as she tells me. Back in the same hotel she'd quarantined in on a previous MIQ stay, the actor observes that the protocols have changed quite a bit since she was last there—they're a lot stricter, she tells us. Curious about what someone does with all that time, especially after multiple times, I ask if it's useful for preparing for future jobs, or just a case of biding time.
"I think this time round I definitely have found more things to do," McKenzie tells me. "I've just come off a job, a three-month shoot, and hadn't really had a chance to relax since wrapping on that. So my time in quarantine is a chance to do that. To kind of unwind a little bit and take stock of where I am. But I have been doing some writing and doing interviews or recording things. I've definitely found some good productive things to do, but I just kind of take each day as it comes."
See also:
* Movies now playing in cinemas
* All new streaming movies & series
McKenzie's return to our shores coincides with the cinema release of The Justice of Bunny King. It's the tale of a troubled mother of two fighting against the system to reunite with her children, with acting powerhouse Essie Davis starring as the titular Bunny. In the midst of her own crises, Bunny takes teenage niece Tonyah (McKenzie) under her wing, after making a discovery that stirs Bunny's sense of protectiveness. In a short chat, I found out more about McKenzie's involvement in the film.
(Interview edited for length and clarity)
FLICKS: It's great after a couple of years of doing awesome projects around the globe to see you in something with such an intensive New Zealand focus.
THOMASIN McKENZIE: It's always been really important for me to support the New Zealand film industry because that's where I began. I'm just really excited to have been a part of that and to have been able to use my Kiwi accent again while acting, which felt very strange because I hadn't done that in a long time.
FLICKS: After the amount of work that I imagine goes into your other roles, masking your New Zealandness to some extent, is it like stepping back into a comfy pair of shoes? 
It was. It was good and it was bad at the same time. I think I've gotten so used to acting in different accents, it helps me if I'm doing an American accent or an English accent. It definitely helps me to get into character and then it kind of separates my personal life from my work life. When I'm on set, I'm using my accent the entire day and I use my Kiwi accent very little while I'm working. So doing a film where I was supposed to use my Kiwi accent felt really weird. I felt I was quite distracted by it, to be honest. And over the course of the shoot, I could hear it getting stronger and stronger and stronger.
Besides the point you made before about wanting to keep supporting or contributing to the industry that you've come from, what made you interested in taking on the project?
I think the first thing that really, really drew me to the project was the fact that it has such a strong female team. The director, Gaysorn Thavat, she's a female, the cinematographer, the producer, the lead, the writer, the head of wardrobe. There were so many key female creatives working on this which I found really important to support and to be a part of. There have been great leaps and strides recently in terms of female representation in the film industry, but there's still a really long way to go and it's still a very rare feeling to be surrounded completely by females on set. I experienced it a couple months ago and it kind of really shocked me just to have females on set which isn't right. That's not the way it should be. I shouldn't be shocked by being surrounded by women at work. So I think that's a big reason why I wanted to do this was because it is so female-led.
Besides sadly noticing it's not the norm, does it manifest in a different environment on set?
It does. I think that when it's all females on set, I think there is definitely a different vibe. But, I don't know—I don't want to say it's better than being surrounded by males on set, but there definitely is a difference.
Sign up for Flicks updates
It feels like the curtain's pulled back on some, very sadly, common experiences in the film. What was it like for you to physically and mentally go to those places?
It was really intense. I'd just finished on a film that took a lot out of me physically and mentally, on the Bunny King set I was already pretty exhausted. And going straight into a role that deals with child abuse, basically, and deals with social inequality… Throughout the whole film, you see Bunny really struggling and desperately just trying to see her kids, trying to do things in the name of love. There are definitely some really heavy topics in it. I think a lot of the time films are kind of a chance for people to escape, but Bunny King is definitely more of a kind of reality shock I guess. It's very honest and it's really a story that's really important to tell.
But I think what Bunny King does so well is that on one hand, it's dealing with those really tough topics, but on the other hand, there's a lot of joy and laughter and goofiness in there as well. That's what I really loved about Tonyah and Bunny's relationship. It's just a kind of companionship they had, the love that they had for each other. Bunny really turns into a mum for Tonyah, and motherly love is something that Tonyah was really missing and searching for. I just thought it was so beautiful. That's another thing that drew me to the script and is something I always look out for is when I'm reading new scripts it's just the relationship, the connection between the characters. I really appreciated that.
It's interesting you mention moments of levity instead of just focusing on the negative elements.
I just finished filming a series called Life After Life and I worked with a directly called John Crowley (Brooklyn) on it, who is just absolutely incredible. And my character in Life After Life, Ursula, she goes through a lot of really heavy stuff and that's kind of more what I was playing, the darkness, when we were doing the rehearsals. John reminded me to focus more on the joy as well. The joy and the lightness and the laughter and just the happiness because there's never just one or the other. Our whole lives we experience such a mix of so many emotions. It's never just one tone or one level throughout the entire thing. So it's important to play those differences.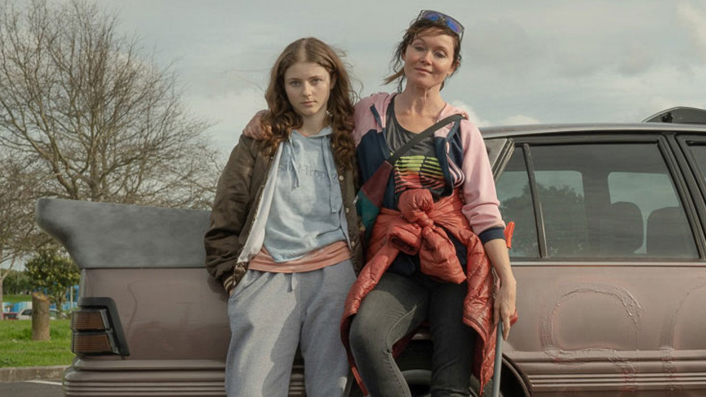 You form a really strong relationship with Essie on screen – her performance is dynamite. Can you tell me a little bit about what it was like to prepare with her?
We had very little preparation time. From memory, I don't think I had any rehearsal time at all. I literally arrived straight from doing the Jojo Rabbit press in Toronto and before that, doing another film. So I arrived back in New Zealand from being overseas, I think I had one day to kind of collect myself and then it was straight into filming for Bunny King. So Essie and I and Gaysorn and I, we didn't have a lot of time—well, I didn't have a lot of time to prepare for them. They had already begun filming and rehearsing before I got there.
But luckily, I had already worked with Jenny, the cinematographer, on the film Consent which I did when I was 13. So I was really familiar with her and she's an incredible cinematographer. She's the kind of DP that during the take, you really don't notice that she's there. She kind of just becomes part of the set in a way. She's wonderful. And I'd already worked with Essie before on True History of the Kelly Gang, so I was already kind of familiar with her. She's such a strong, raw, big, true, gritty actress. So I was just really excited to experience her energy, the energy that she brings to set every day. Always I feel like I can learn a lot from Essie because when you're working with her there's no way to not be in the scene, to not be focused. She draws all of your attention which is incredible.
Bunny King deals with some difficult topics. What would you say to potential viewers who might feel it's too heavy for them?
It is real life. I think that it's the truth and you can't avoid that truth, you can't kind of ignore it. It's part of the world. It's real people's experiences and that needs to be taken into account and listened to. So I do think it is a film for everybody just to be aware of what's happening in the world around them.