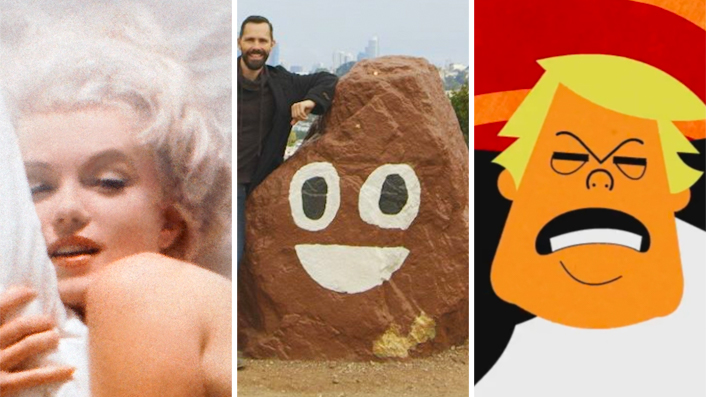 A dozen highlights from the upcoming Doc Edge film festival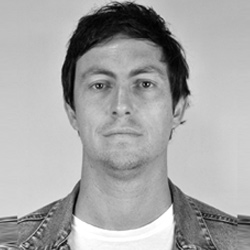 ---
Heading online this year due to the obvious reality of what's going on in 2020, this year's Doc Edge festival still has plenty of illuminating documentaries to enjoy at home. Steve Newall highlights twelve films from the programme that caught his attention.
Running from Friday 12 June until Sunday July 5, the Doc Edge Online Festival brings 83 documentary feature films and shorts to a screen near you. Browse the full schedule—which replicates a traditional festival with scheduled premiere screenings and Q&As—or check out the full A-Z of films on their website. Read on for some of this year's highlights.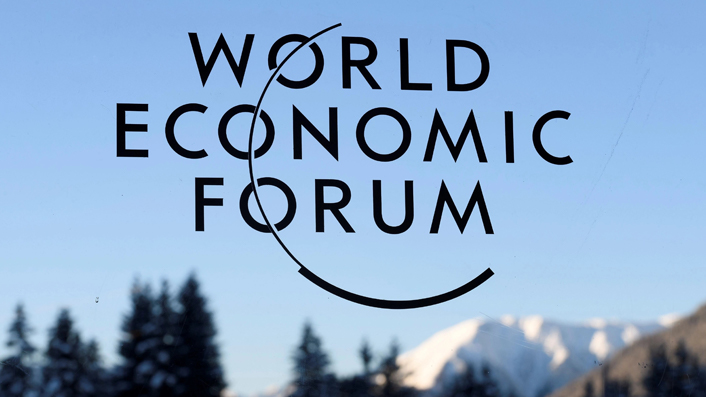 The Forum
Conspiracy theorists love to hate gatherings of the elite, events where the world's power-brokers mingle in relative secrecy. Time to biff your tinfoil hat when it comes to the Davos World Economic Forum then, with this film going behind the scenes of the somewhat controversial initiative—the first doco to do so, with access to founder Klaus Schwab and tracking the Forum's mission and achievements over a two year period.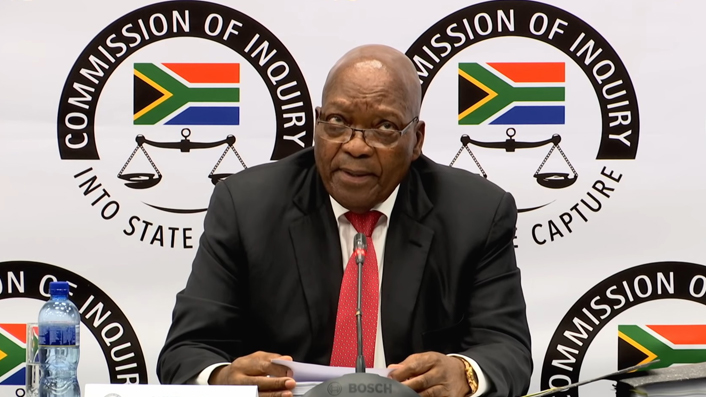 How to Steal a Country
Speaking of conspiracies, here we see the tale of whistle-blowers who bring to light the staggering theft and illegality in recent-era South Africa. They exposed the details of how three brothers ingratiated themselves into President Jacob Zuma's regime and began a campaign of resource plundering to enrich both themselves and other corrupt government officials—to the tune of around 100 billion NZ dollars.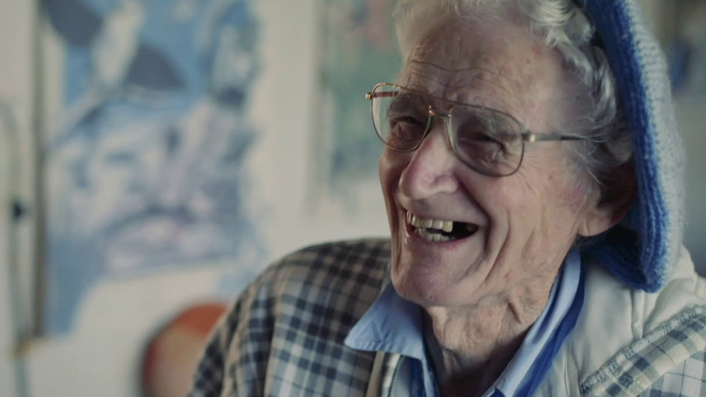 I Want to Give my Brain to Richard Faull
A BAFTA award-winner captures the predicament of Brently Ford, enraptured for decades by the idea of donating his brain to science. The only hitch is that Professor Richard Faull needs to receive a human brain within five hours of death, due to its deterioration. And since Brently lives alone, on Waiheke, he'll need a plan to get it there in time…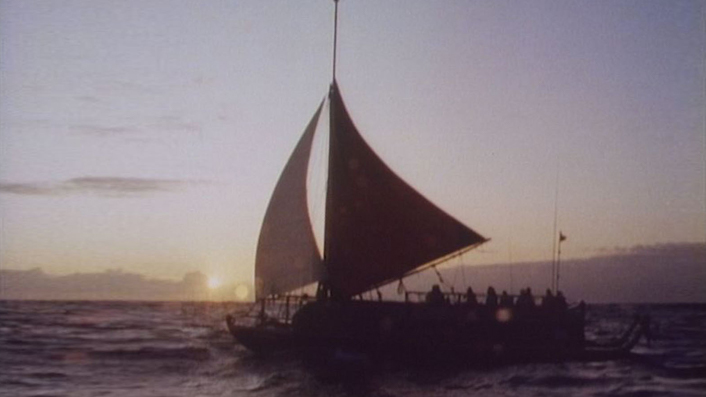 Kupe: Voyaging by the Stars
A free special presentation of this 1993 doco, lovingly restored by Ngā Taonga Sound & Vision. One thousand years after Kupe legendarily chased a giant octopus from Tahiti to Aotearoa, a Northland building contractor sets out to repeat the feat—in a traditional double-hulled waka, navigating by the stars, wind and currents.
Once You Know
How do environmentalists cope with their certainty of a looming apocalypse? That's what Emmanuel Cappellin sets out to understand after experiencing a nightmarish vision of the future, seeking out five climate change experts to explore the personal impact of their campaigns, and the grim knowledge that comes with it.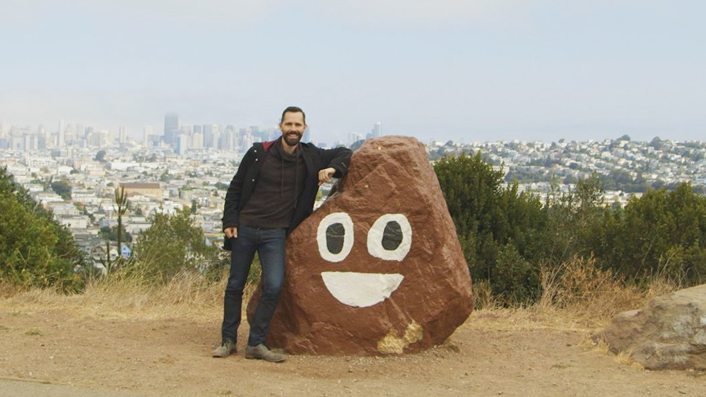 Picture Character
The complicated story behind the simplest-seeming images, this doco explores the complex world of the humble emoji. Used worldwide, emoji form a new language that most of us encounter daily—but how have they evolved from their origin in Japan over 20 years ago, who determines what they are, and what does this mean for the world's newest pictorial language?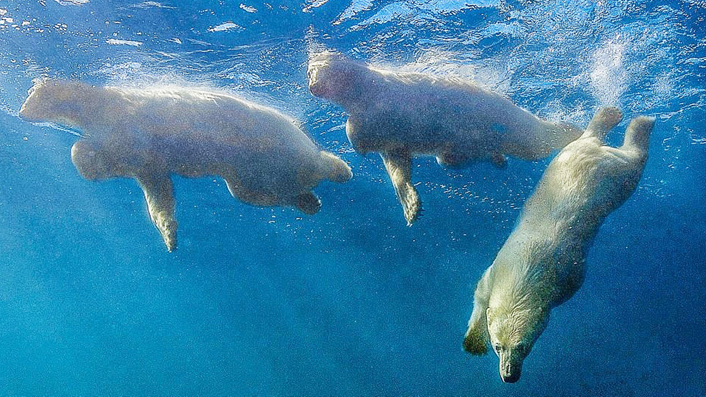 Picture of His Life
Wildlife photographer Amos Nachaum has spent decades going face-to-face with his subjects, with little regard for his safety. Aged 65, he sets out to return to an environment that has already nearly killed him once—the waters that are home to the polar bear. Yes, he wants to go swimming with the Arctic apex predator.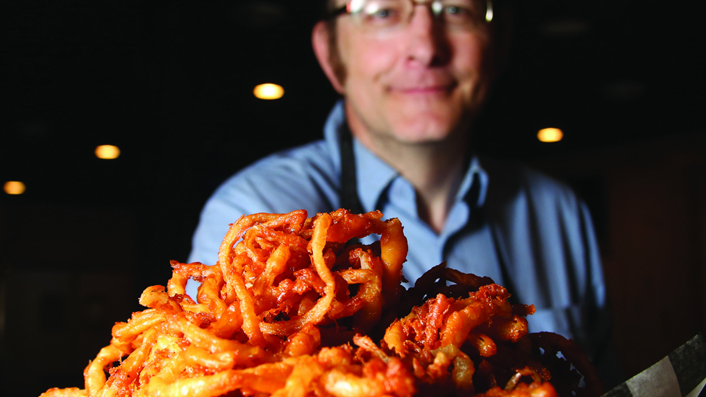 The Ringmaster
The humble onion ring looks set to become the lens through which documentary making itself is examined here. One man's onion rings, judged by some to be the best in the world, prompt filmmaker Zachary Capp to bring them to international attention, but in getting too close to his unambitious subject, the role of documentarian becomes blurred and Capp's film goes adrift—until another pair of documentary makers step in and Capp allows them to make this documentary about his documentary.
That Click
Hollywood photographer Douglas Kirkland found fame with his images in 1961 thanks to an iconic Marilyn Monroe shoot, and among an impressive portfolio continued to be most well-known for his portraits of some of the 20th century's most famous actresses (think Judy Garland, Elizabeth Taylor). His work over the decades and up to the present is celebrated here, with appearances from the likes of Elle Fanning, Nicole Kidman, Michelle Williams, Baz Luhrmann and Herbie Hancock.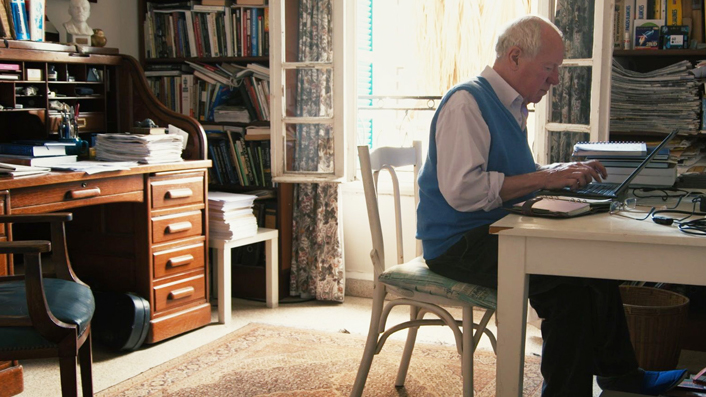 This Is Not a Movie
Foreign correspondent Robert Fisk has had a wild career reporting on conflicts for decades and this doco depicts him at his craft, bringing years of hard-earned experience to bear as he works in war zones to convey an accurate perspective to his readers. Continuing to peer behind the propaganda with a true reporter's tenacity, as this doco recounts, Fisk's work ethic remains intact not only after life-threatening experiences but also the collapse of the print industry.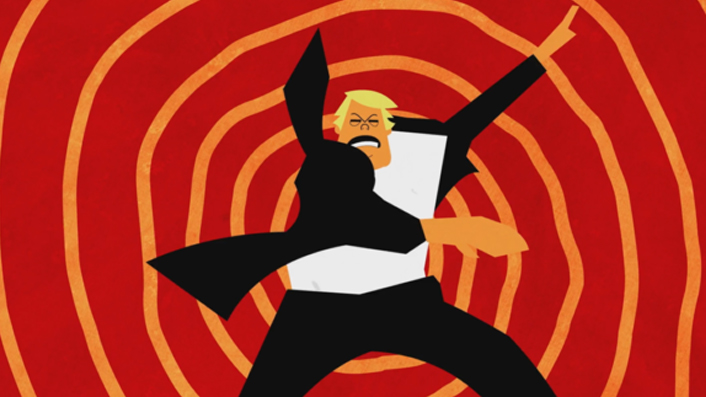 #Unfit: A Psychological Thriller
As these words are typed, all evidence suggests that the current occupant of the White House isn't psychologically competent to fulfil their duties—and who knows how bad things have gotten by the time you read this. In this documentary, prominent mental health professionals discuss and diagnose Trump from a professional standpoint, as well as examining the psychology of his base. Is he impaired from normal human function by pathological narcissism and sociopathy, otherwise known as antisocial personality disorder? Let's find out.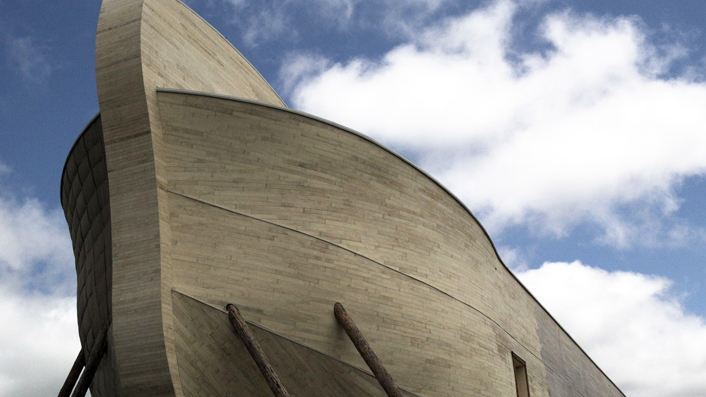 We Believe in Dinosaurs
Incredibly well-funded fundamentalism comes under the microscope as the creation of a $120 million "life-size" replica of Noah's Ark begins construction in the rural US. A project by creationists who believe dinosaurs were real, but created 6000 years ago and wiped out in the biblical great flood (which seems like a lot of unnecessary work, really), it's also a massive business opportunity, one in which spreading the gospel comes with a fat wallet.