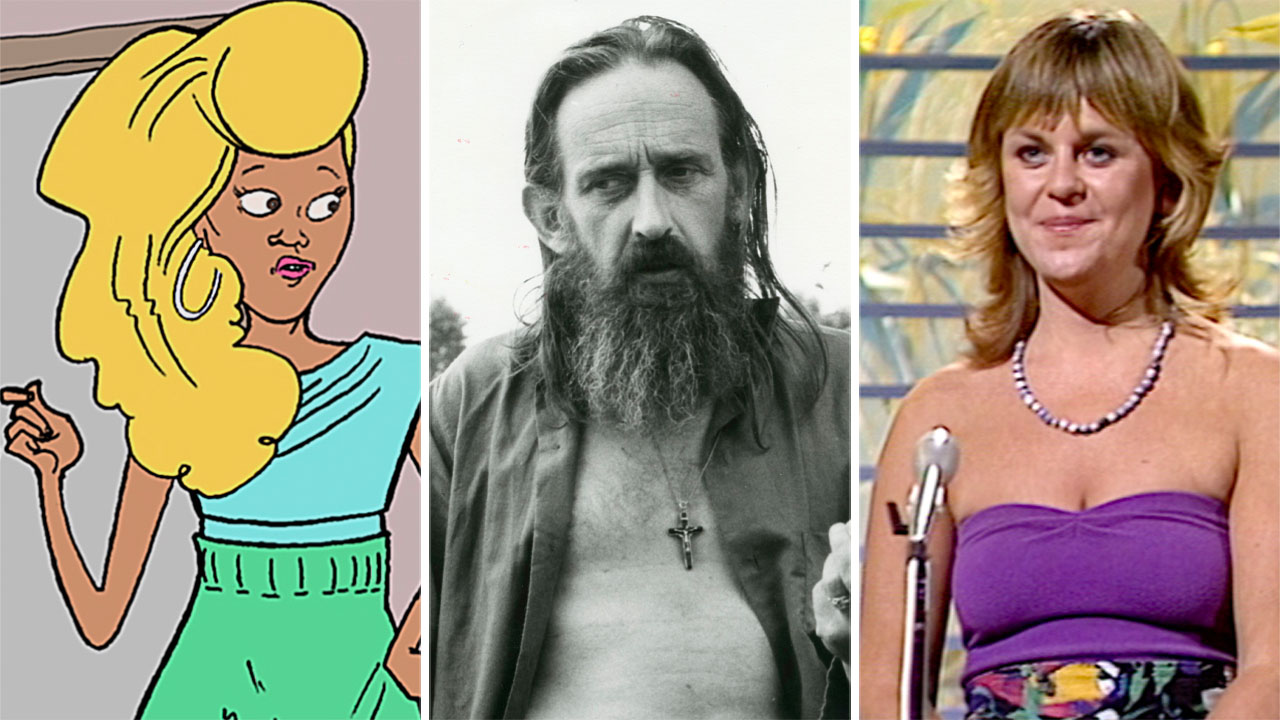 Enjoy some of NZ On Screen's recent local highlights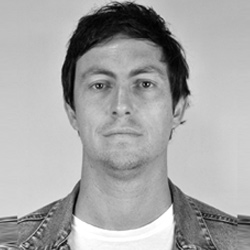 ---
If you're in the mood for viewing of a local flavour, head over to NZ On Screen for a wealth of new and nostalgic content. Here are a few recent highlights to enjoy in December.
For over a decade now, NZ On Screen has been busy building a library of content from the beginning of the screen industry to the present day. More than 4500 titles are all free to watch in this online showcase of NZ television, film, music video and web series—with more added all the time.
Lynn of Tawa
Ginette McDonald's suburban alter ego hit the screen with this one-off special (followed later by a series). McDonald delivers monologues as Lynn (alongside skits, music and even a dance troupe strutting their stuff to Pink Floyd), but where she really shines is in-character interactions, most notably with a touring Elton John, who seems to alternate between playful, perplexed, and possibly a tiny bit peeved.
Aroha Bridge
Billed as a cartoon snapshot of the multicultural melting pot that is Aotearoa, Aroha Bridge was created by writer and musician Jessica 'Coco' Hansell, based on an earlier incarnation as a comic strip. Telling the tales of authentic, urban Māori characters as they navigate millennial Māori anxieties and an eclectic bicultural community, Aroha Bridge's all star cast includes Jessica Hansell, Madeleine Sami, Frankie Stevens, Scotty Cotter, Rachel House, Oscar Kightley, Julian Dennison, Kura Forrester and more.
The Prophets
Ordained Anglican minister and respected Māori theologian Dr Hirini Kaa explores Māori biblical prophets in a seven part documentary series. Each of the first six episodes follows an individual prophet; beginning in the 1820s with Papahurihia, followed by Te Ua Haumēne, Te Kooti Arikirangi, Rua Kēnana, Tohu and Te Whiti, and Tahupōtiki Wiremu Rātana. A concluding episode looks at modern prophetism as a whole.
The Confessions of Prisoner T
Māori Television documentary from 2013 examines the case against Teina Pora, who spent 22 years behind bars concerns over the reliability of his confession and physical evidence implicating someone else. Director Michael Bennett comments: "As a filmmaker of Māori descent, I feel both a sense of privilege and of responsibility to be able to use my craft to portray the story of a young Māori man who I believe has been tragically failed by a flawed justice system". Pora's conviction would be quashed by the Privy Council in 2015.
The Road to Jerusalem
Director Bruce Morrison won Best Documentary Director at the 1998 New Zealand TV Awards for this tracing of the New Zealand poet's life. Readings from Baxter poems sit alongside visuals of the landscapes that inspired them, bolstered by discussions of the man and his work by Baxter's family and friends.