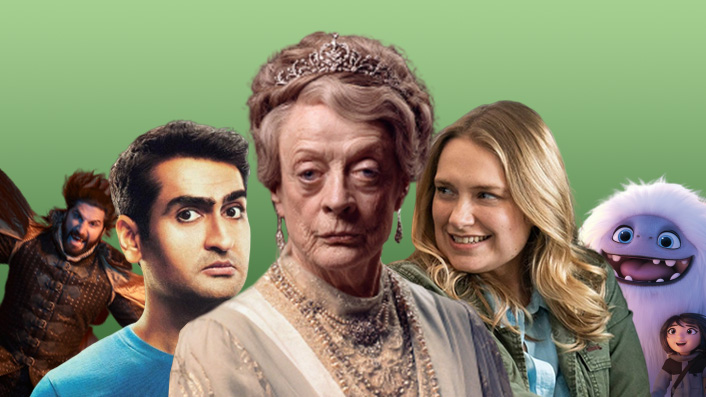 Every show and movie coming to Neon this April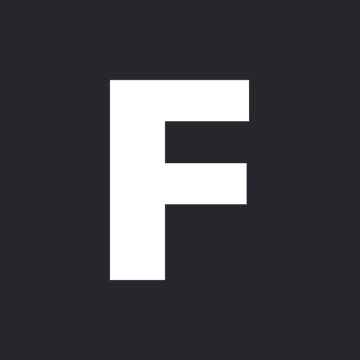 ---
Neon holds a giant basket full of goodies to keep you entertained this Easter season. This includes an on-the-run series from a frequent Phoebe Waller-Bridge collaborator, and one of last year's loveliest family films.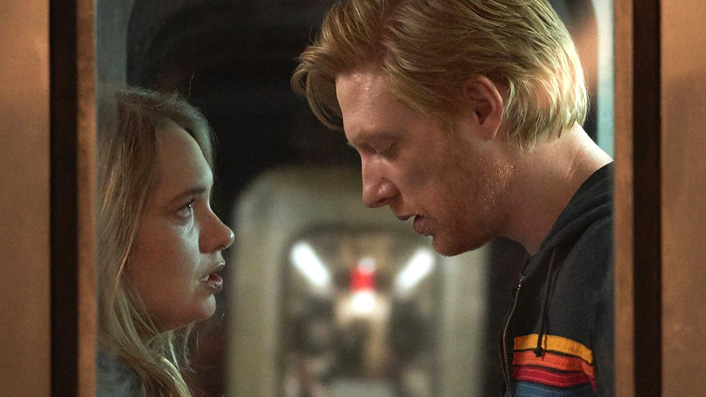 In this limited HBO series, Golden Globe nominee Merritt Wever (Unbelievable) plays a woman living a humdrum life. Desperate for something more—or something else—she responds to a text activating an "escape plan" her and an old flame (Domhnall Gleeson, Goodbye, Christopher Robin) concocted years ago.
Created and written by longtime Phoebe Waller-Bridge collaborator Vicky Jones (director of the original Fleabag stage show), with a Waller-Bridge appearance in the show teased in its trailer.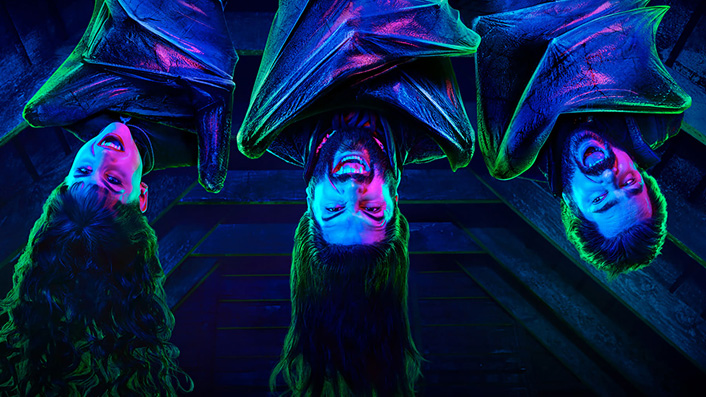 Making its own mark with a well-received first season, the vampire comedy series based on Jemaine Clement and Taika Waititi's hilarious mockumentary gets a new batch of episodes. Considering how many delicious vampire cameos they managed to cram into the first season, we cannot wait to see what they're able to conjure up next.
See also
* All new movies and series on Neon
* All new streaming movies and series
* Jemaine Clement and Taika Waititi introducing Season One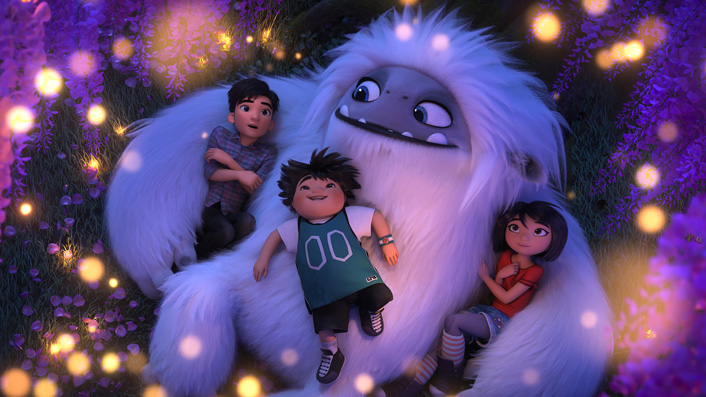 Last year's modest hit for DreamWorks Animation follows a young woman and her pals who encounter a stranded Yeti in their city. With a shady force out to capture the loveable creature, they set out on a 3000-mile quest from Shanghai to his home in the Himalayas.
"Impresses in its scale and colorful flights of fancy, as well as in its awesome eagerness to please." -HOLLYWOOD REPORTER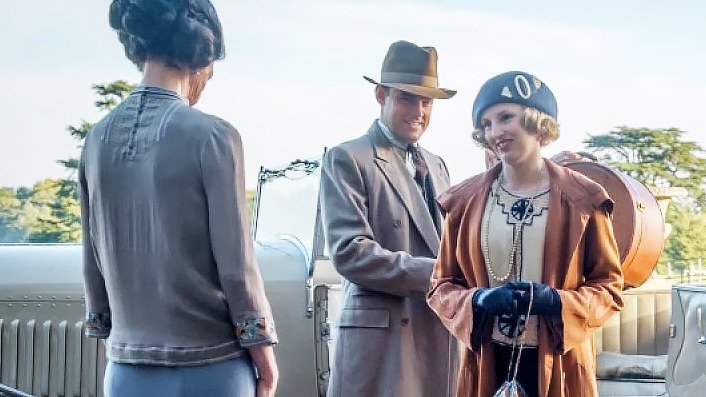 Where movie-to-TV adaptations have proved very successful recently, last year's British hit showed the opposite to be true as well. The UK series' creator, Julian Fellowes, assembles the original cast for this feature outing. Yes, that includes the impeccable Maggie Smith and Hugh Bonneville.
"Fans of the enduringly popular ITV period drama series will no doubt embrace this feature film spin-off, which represents a step up in lavish visual spectacle while retaining a comforting familiarity of themes and storytelling style." -SCREEN DAILY
Sign up for Flicks updates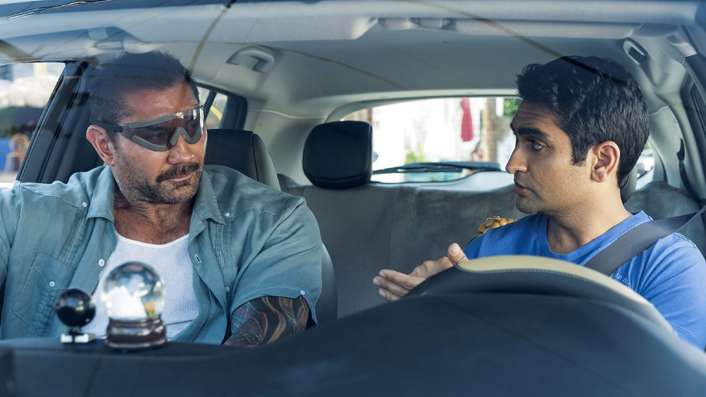 Funny buff guy Dave Bautista (Guardians of the Galaxy) and funny guy who is now buff Kumail Nanjiani (The Big Sick) lead this buddy comedy about an unorthodox detective (Bautista) on the hunt for a notorious killer, forcing the help of an Uber driver (Nanjiani) who cannot risk losing a five-star rating.
"The best thing about Stuber is the two leads, Dave Bautista and Kumail Nanjiani. Both have buckets of charisma and charm, and putting them together as an unlikely crime-fighting duo should only make their appeal exponentially greater." Daniel Rutledge, FLICKS (full review)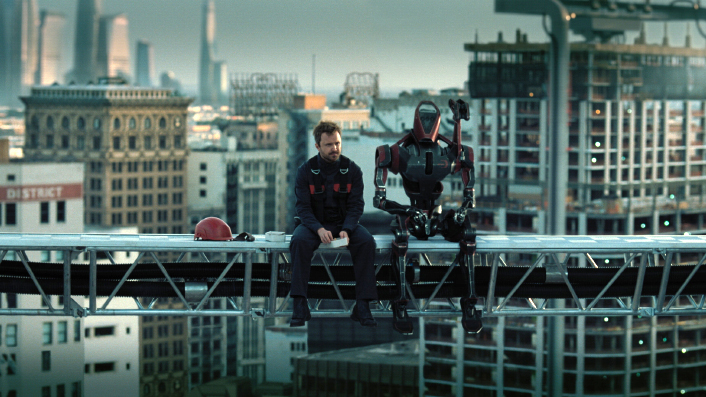 One of this year's most anticipated shows continues throughout April on a weekly basis. We're not going to bother spilling the beans here, as you can read our mighty Season 1 and 2 catch-up piece as well as recaps of every Season 3 episode posted straight after they air.
Streaming on Neon—new episode every Monday night
---
Everything coming to NEON this April
Available April 4
Agatha & The Truth About Murder
The ABC Murders: Season 1
The Pale Horse
Available April 6
Dino King: Journey to Fire Mountain
All in the Mind
Available April 8
Enlightened: Season 1 & 2
Child's Play
Oldboy
Available April 9

Stuber
Happy Feet Two
Available April 10
The Wrestler
Angels in America: Season 1
Available April 11
Bored to Death: Season 1 – 3
Available April 12
Wild Dolphins
After
Available April 13
Phoenix, Oregon
The Boat that Rocked
Available April 14
High Maintenance: Season 1 – 4
The Mad Whale
Available April 15
The Woodstock Bus
47 Ronin
Richard Says Goodbye
Shrek
Shrek 2
Available April 16
What We Do in the Shadows: Season 2
Mrs. America: Season 1
The Great Gatsby
Abominable
Downton Abbey
Available April 18
Beethoven
Beethoven's 2nd
Never Back Down
Available April 19
Fixed
Available April 20

Jumanji
Available April 21
Getting On: Season 1 – 3
Available April 22

State of Play
A Dog's Journey
Available April 23

Eastern Promises
Good Boys
Available April 24

Vice Principals: Season 1 – 2
Last Vegas
Available April 26

Pitch Perfect 2
Available April 27

Penny Dreadful – City of Angels: Season 4
Vida: Season 3
Available April 28

The Keeper
The Secret Versailles of Marie-Antoinette
Available April 29

The Corner: Season 1
Palm Beach
Available April 30

Blinded By the Light
Holy Lands
Whitmer Thomas: The Golden One
Available April – date TBC

Run: Season 1
Insecure: Season 4
I Know This Much is True: Season 1