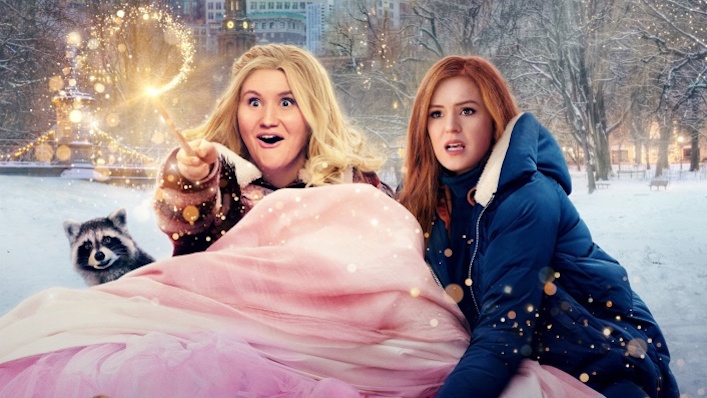 How to watch the family Christmas comedy Godmothered in New Zealand

---
We all consider Elf a Christmas classic at this point, right? With Will Ferrell's wild-eyed, fish-out-of-water lead performance and a story of a goofy magical outsider teaching the square, adult world a thing or two about childlike Christmas wonder, I would definitely be okay with watching Elf every December for the rest of my life.
Then again, a lil variety on that formula would be pretty welcome too. Enter Godmothered – streaming right now on Disney+ –  another tale of holiday fish-out-of-water hilarity, this time starring Jillian Bell as an amateur fairy godmother. It might just be the perfect way to get your Christmas season started.
In these grim modern times, the fairy godmother profession itself is going into sharp decline, and Bell's Eleanor sets out to answer the lost letter of a sad child to prove that godmothers are still as vital as ever.
Thing is, that small child Mackenzie is now 40-year-old Isla Fisher. It'll be a little harder to lift her spirits, now that she's an embittered single mom.
The above trailer looks totally delightful, with housecleaning racoons, makeover sequences, and a lot of CGI fairy dust swirling in the air. It'd make an awesome double feature with Enchanted, whose star Amy Adams is weirdly always confused with Isla Fisher. Hm.