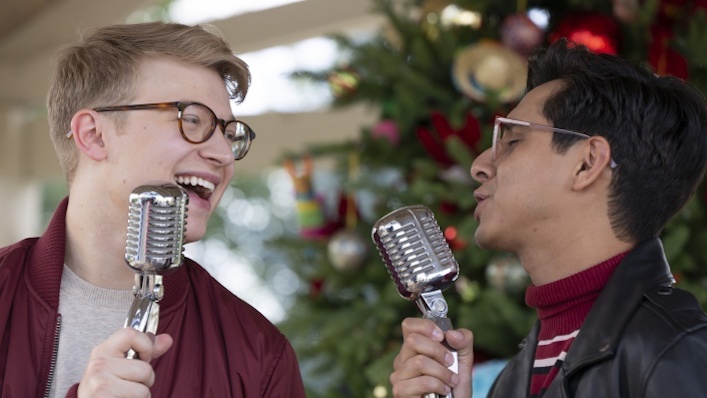 Trailer and release date – High School Musical: The Musical: The Holiday Special

---
Let's get this out of the way first: yes, High School Musical: The Musical: The Series – streaming exclusively on Disney+ from December 11 – has an insanely long and complex title on purpose. That surprisingly great and hilarious series is a winking continuation of the hit 2000s Disney Channel Original movies (or DCOMS, as the trueheads know them by).
Instead of Zac Efron and Vanessa Hudgens, however, HSM:TM:TS (whew) introduced us to a whole new cast of teen triple threats, and now they're reuniting to celebrate the holidays.
The special promises music, magic and frequent reminders that damn these kids are more talented than you could ever aspire to be.
The trailer below has already dropped, which seems to suggest a combination of original and classic Christmas song performances, intertwined with intimate one-on-one talking heads with the series' young cast.
We actually don't get to hear any of the festive songs in question, building up excitement for fans and family viewers, for whom this could be the perfect seasonal aperitif.
Disney+ subscribers can get into the spirit of the season from December 11, when High School Musical: The Musical: The Holiday Special first premieres on the House of Mouse's streaming platform. Until then, I guess we'll just have to keep rewatching the Efron/Hudgens original movies and tirelessly replacing all the nouns in the songs with Christmas-centric words.