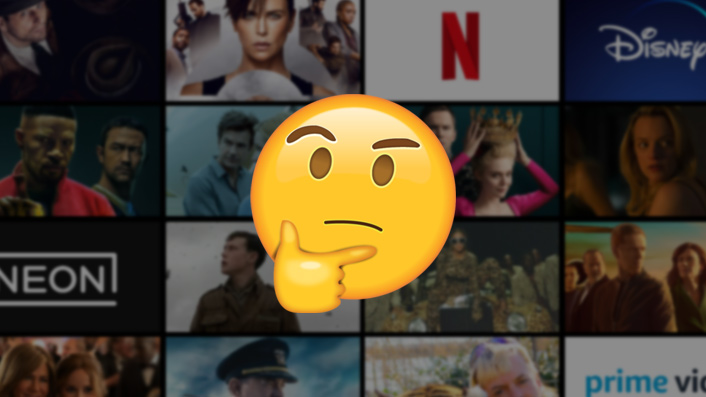 Kiwis' Covid-19 streaming habits revealed in our survey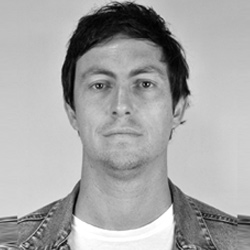 ---
A recent survey by Flicks has revealed Kiwis' Covid streaming habits – including their favourite movies and series during lockdown.

Having seen our own viewing habits affected by Covid-19—both in the quantity of viewing during lockdown as well as the type of content watched—we became curious about how New Zealanders' movie and series-watching may have changed too. To find out, we surveyed Flicks readers in the last week of August, with over 2000 people sharing their viewing habits.
The survey asked respondents to consider how their viewing under Covid Level 3 and 4 restrictions earlier this year may have differed from beforehand. And, as Auckland now moves to a "level 2.5", we found out about Aucklanders' movie and series-watching during August's Level 3 Covid-19 restrictions.
Favourite films and series during lockdown
Netflix's Chris Hemsworth action pic Extraction was the film declared by the highest number of respondents as their favourite during lockdown. The next most popular movies were Disney-Pixar family animation Onward, South Korean zombie outbreak horror Train to Busan, Oscar-winning South Korean black comedy/thriller Parasite, and Steven Soderbergh's global pandemic pic Contagion.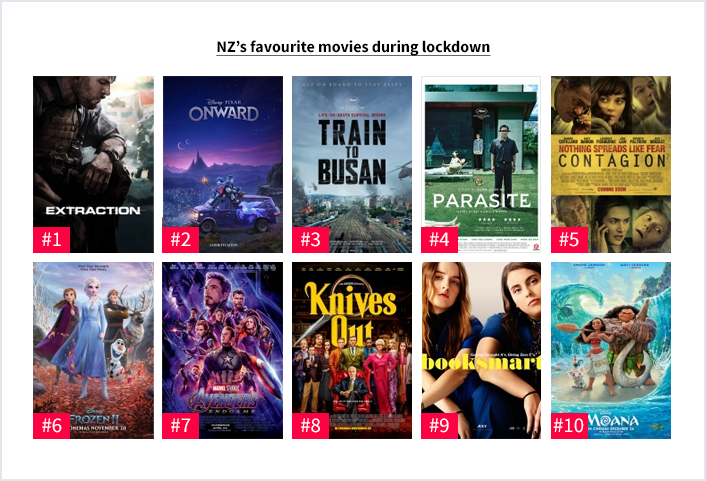 Reflecting what everyone seemed to be watching in March/April 2020, the most-enjoyed series was Netflix documentary Tiger King. Next most-popular: Netflix crime thriller Ozark, TVNZ's on again-off again romance Normal People, and comfortably familiar sitcoms Community and Friends.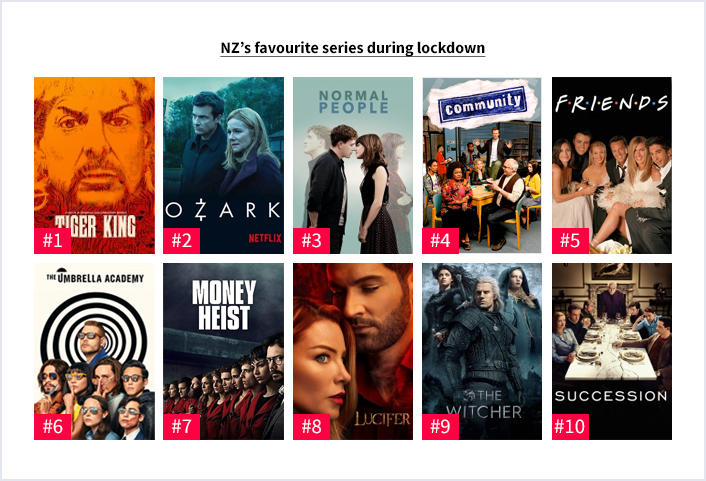 Overall—across both movies and series—viewing spanned a wide range of genres, with comedy the type of content most viewed, followed by action/adventure and drama.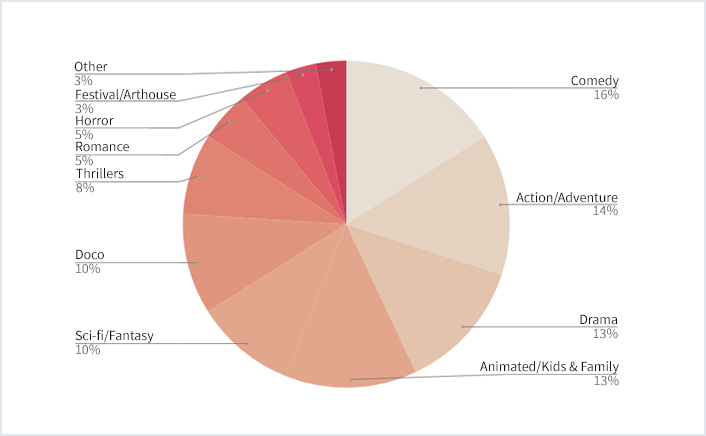 How much more were we watching?
As expected, viewing was on the increase during lockdown, with two-thirds of those taking part in the survey reporting having watched more movies than usual in the first lockdown period. The most common response was a modest increase, with 33% of respondents reporting they'd watched a few more movies than normal. Movie-watching had doubled for 20% of those replying, with 9% reporting a three-fold increase, and a small proportion of dedicated cinephiles—4%—watching even more than three times as many movies.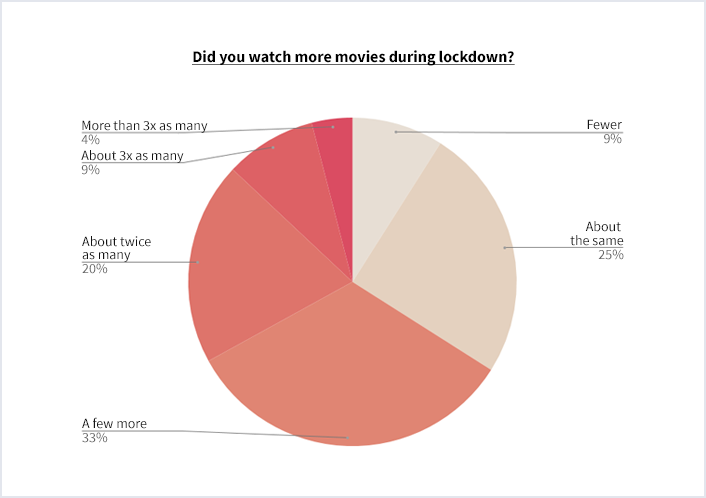 Series viewing saw a greater increase in consumption than movies, with 81% of our survey takers reporting increased episode viewing during lockdown.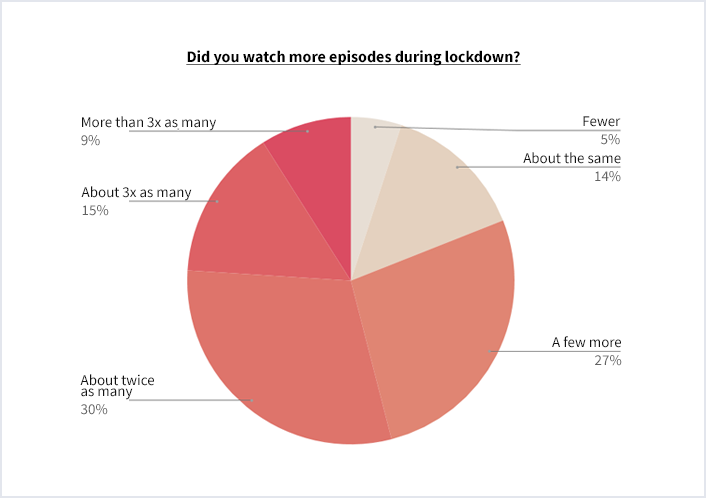 Nearly half of people spent their viewing time catching up on things they'd meant to get around to watching, while one quarter (27%) sought out new releases, 17% rewatched old favourites, and a minority let others choose what to watch.
How we did our viewing
In a reflection of how we're consuming content in 2020, a massive 81% did most of their movie and series viewing via streaming services. 9% watched from an existing digital collection, and continuing a trend in its decline, just 3% watched via illegal downloading – the same proportion as reported viewing an existing physical collection (suggesting pirating content has gone the way of physical media?).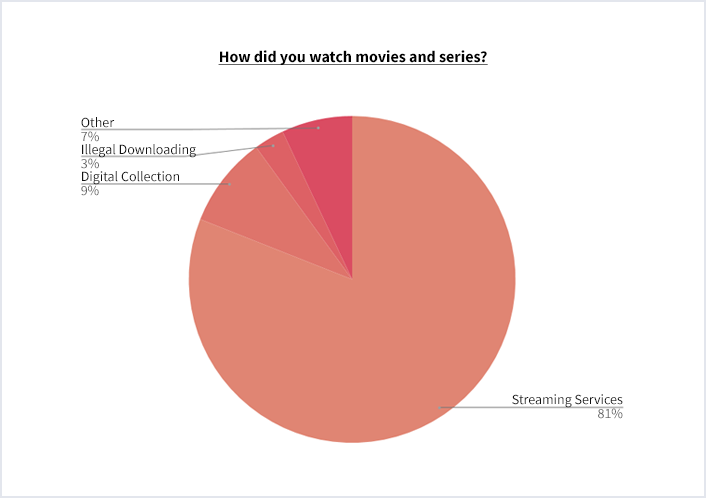 After the first lockdown
As expected, once Covid-19 restrictions were lifted in May, a majority of people reported going back to their normal level of movie and episode viewing. But interestingly, all that viewing during lockdown seemed to rub off on a few, with 30% reporting they'd been watching more episodes than they did pre-lockdown and 18% watching more movies. Then again, this was also when winter was at its chilly peak.
Auckland's return to Level 3
Nearly half of our survey respondents were from Auckland, and we were eager to hear what they had been watching—and how their amount of viewing compared to the last period of Covid-19 restrictions. Since Auckland went back to Level 3 mid-August, most (60%) are watching the same number of movies as last time, while 20% report watching fewer, and 19% watching more.
Auckland's favourite movie under this most recent period of Level 3 was Netflix's Charlize Theron action pic The Old Guard. The next most popular: Jamie Foxx-led super-powered Netflix film Project Power, Disney+'s live filming of smash hit musical Hamilton, Netflix dance film Work It, and last year's Jennifer Lopez-starring Hustlers, streaming on Neon.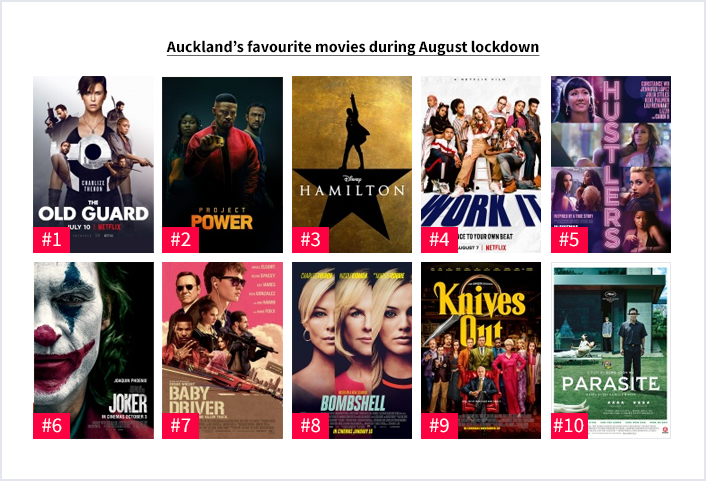 When it came to series, the greater increase in episode consumption versus movie watching seen in the first lockdown was repeated—around half of Aucklanders reporting they'd watched about the same number of episodes as last time. Viewing actually increased compared to last time for a third of the survey, with 34% reporting more episode viewing than during the last period of Covid restrictions.
During August's period of Level 3 in Auckland, the favourite show was Netflix comic book adaptation The Umbrella Academy. This was followed by Netflix fantasy series Lucifer, Neon's superb drama I May Destroy You (read our story about why you should be watching this), Mads Mikkelsen's delicious three seasons as Hannibal on Netflix , and Netflix sci-fi thriller series Dark.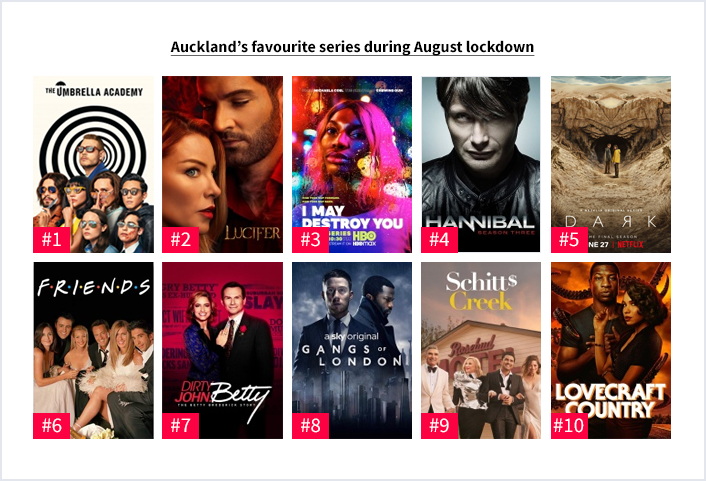 Our survey ran from August 21 to August 29, with 2169 submissions from around New Zealand.