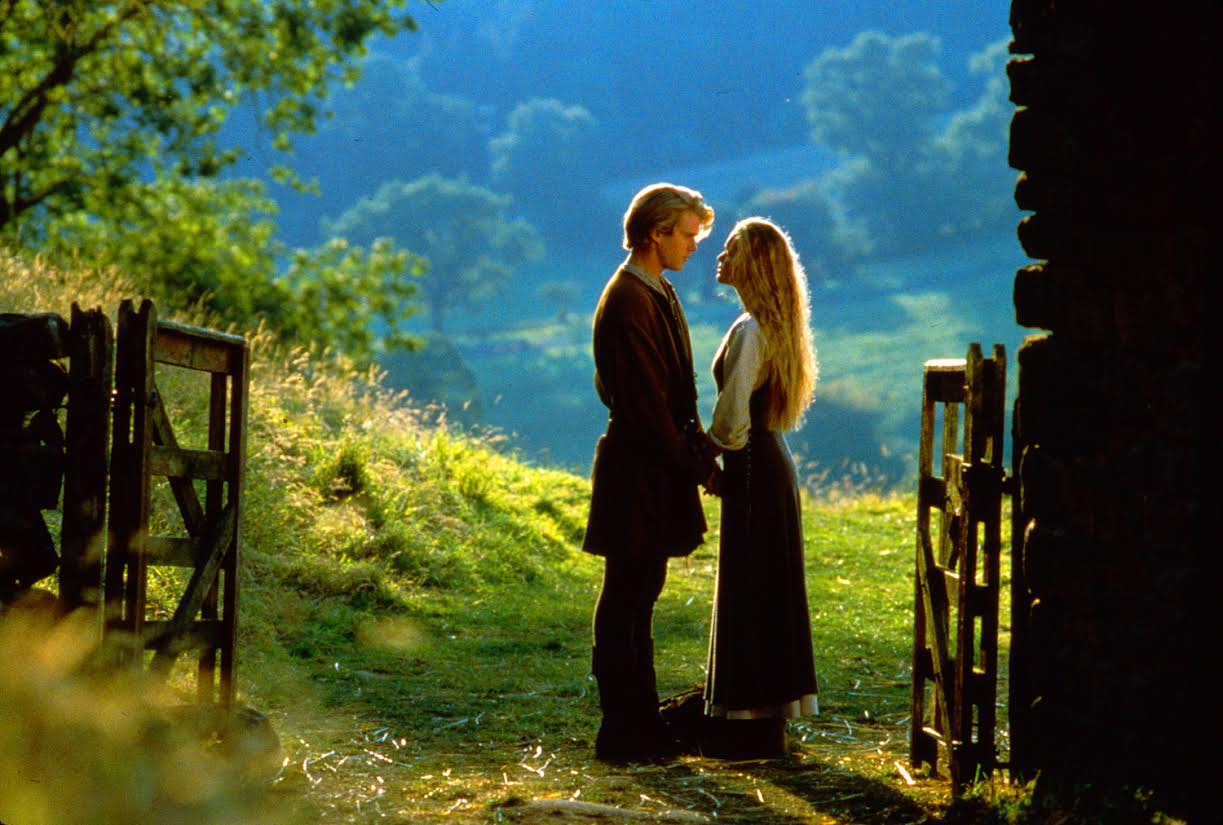 After receiving thousands of votes from across the nation, putting each vote in separate cardboard containers and meticulously stacking them from lowest to highest, we have finally made a box fort made up of the Top 100 Greatest Family Movies Ever.
* SEE THE FULL TOP 100 FAMILY FILMS HERE
The resulting list is mightily varied with animated features making up almost half the entries, Disney films taking around a quarter of the slots, and nine cinema classics coming from the 1930s to the '60s. It is also intriguing to see many non-G rated films making the list with Stand By Me ranked at #50 and Ghostbusters at #39. It's interesting how far the definition of 'family movie' can stretch, and that parents don't mind their children hearing the odd naughty word or seeing a scary scene. (FYI, Willy Wonka and the Chocolate Factory scored a high ranking at #26, and that's the most terrifying scene of any film on the list.)
We also asked voters for their favourite character from a family film, with E.T. and Shrek tied for first place. Just goes to show that looks don't maketh the person.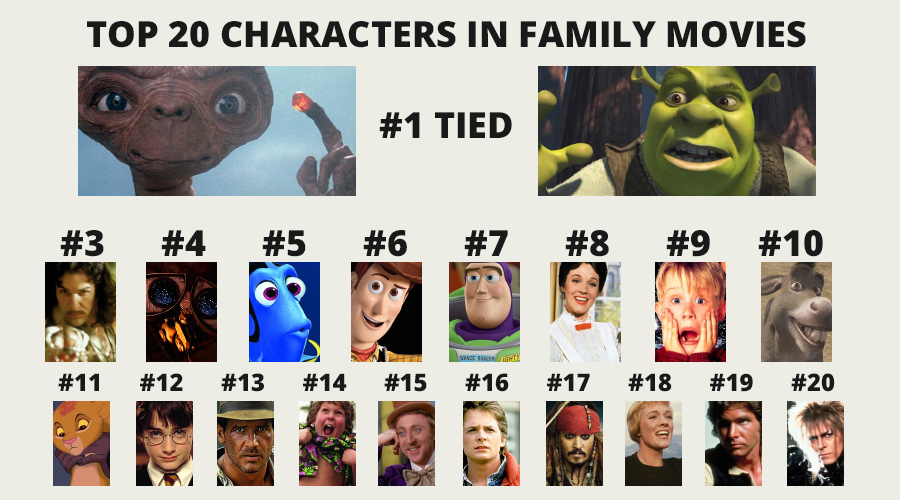 However, neither of those characters' films claimed the #1 spot with 1987's immortal fantasy adventure The Princess Bride taking the title of Greatest Family Movie Ever. E.T.: The Extra-Terrestrial and 2001's Shrek did place in the Top Ten though, seven of which are made up of family movies from the '80s and '90s and half appear in the Top Ten Family Films Chosen By Kids.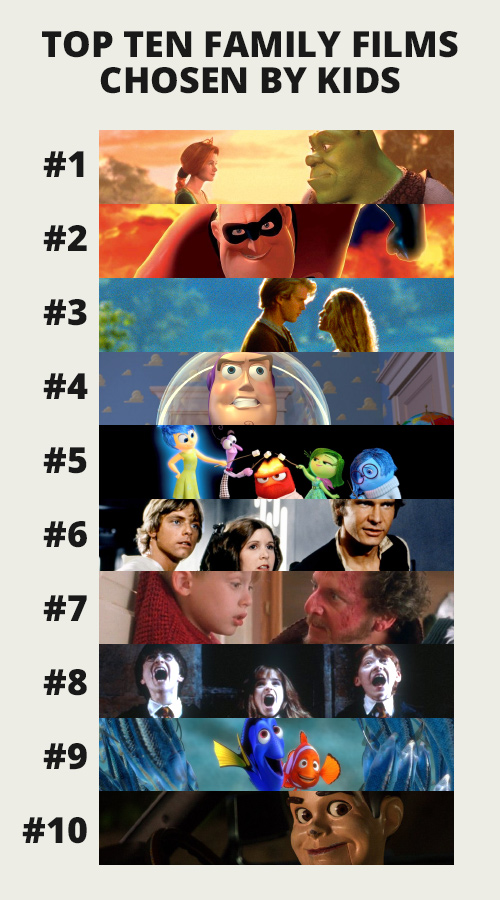 It's also worth pointing out that the passing of David Bowie and Alan Rickman occurred a few days before entries closed. Did this help boost the rankings of Labyrinth and Harry Potter in the Top 100? Not to any significant degree, we believe. We also believe this rings true for Bowie's legendary turn as Jareth the Goblin King, who is ranked the 20th Greatest Character in a Family Movie Ever.