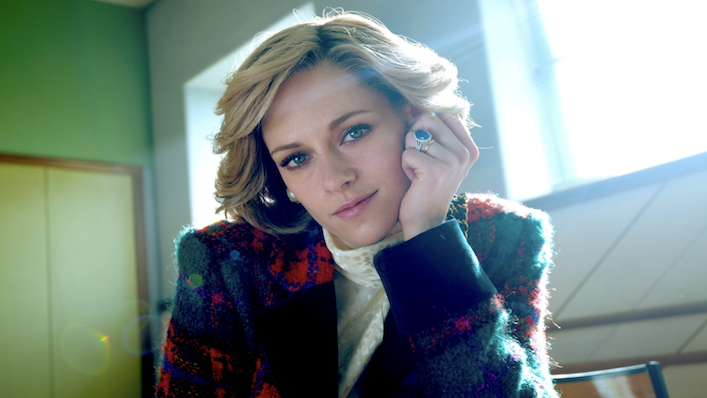 Trailer and release date for Spencer, starring Kristen Stewart as Princess Diana

---
Kristen Stewart is Princess Diana in Spencer, a slice-of-history biopic from the director of Jackie and the writer of Locke. Experience the latest trailer and find out when you can watch it in Aotearoa.
The biopic genre can be a frustrating format: box-ticking, formulaic, clichéd and self-congratulatory, in our critics' worst estimations over the years.
But not when done right—when done by Pablo Larraín. The Argentinian director gave us one of the most complex, intimate 'celeb' biopics in ages when he cast Natalie Portman as Jackie, and the Lady Diana portrait Spencer might pull off the same trick next year. Starring Kristen Stewart as Di, this hotly anticipated drama arrives in New Zealand cinemas on 27 January 2022.
We were recently stunned by the sumptuous poster for Spencer, featuring Stewart folded over a white ballgown in anguish, her face hidden from our prying eyes. Here it is again, in case you missed it—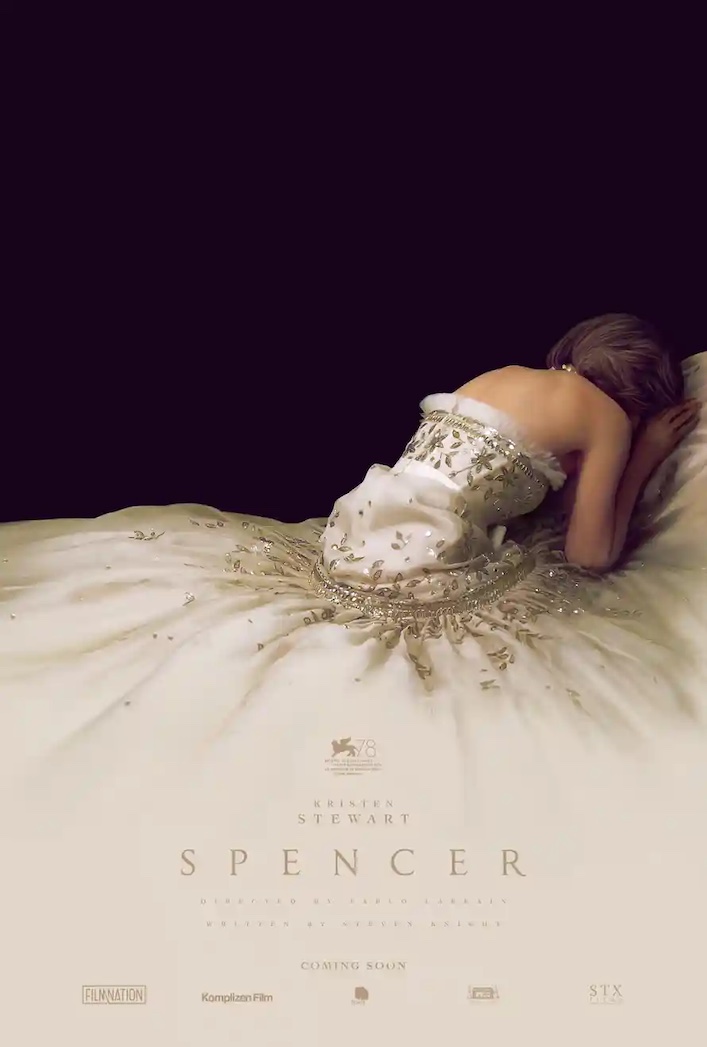 —and here's the first full trailer for Spencer, which takes place over the December of 1991 as the marriage between Diana and Prince Charles "has long since grown cold".
Whether you're a Woman's-Day-subscribing, Union-Jack-waving, The Crown-bingeing know-it-all when it comes to the monarchy, or an absolute sceptic, this looks like one to watch, with delicate period production design fit for a frosty royal fantasy.
We've still got quite a wait before witnessing Stewart's performance as Diana, only hearing a few words of her British accent from the trailer above. But she's got a terrific team with her in any case, supported by Timothy Spall, Sean Harris and Sally Hawkins in front of the camera and with Locke author Steven Knight's screenplay to work from.
Radiohead guitarist Jonny Greenwood has been busy lately, composing the score for this film and Jane Campion's upcoming drama The Power of the Dog, too. You can hear, see and experience the stilted princess-in-a-tower drama this coming January, so hold onto your commemorative 1981 royal wedding spoons until then.