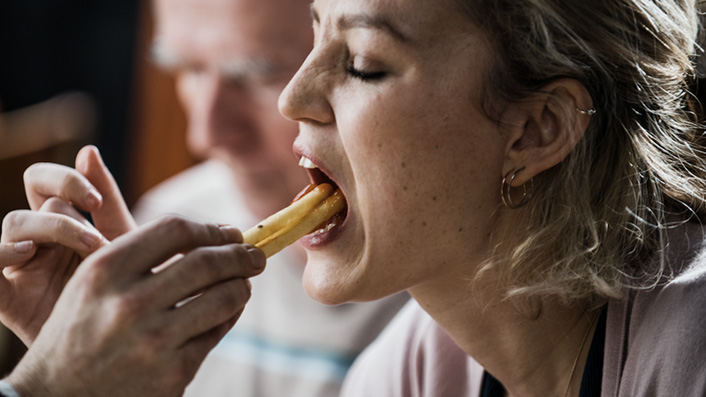 Show Me Shorts 2020 is coming to screens both big and small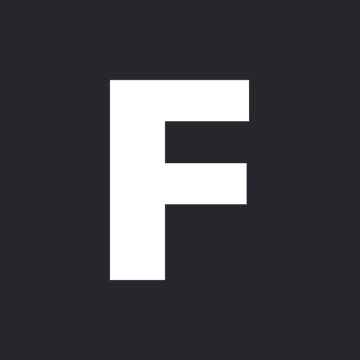 ---
Show Me Shorts, the biggest short film festival in Aotearoa, returns for 2020 with an online-cinema hybrid programme suited to these bizarre times. See what's on offer and when things kick off.
Show Me Shorts Film Festival returns to Aotearoa screens both big AND small next month (2 – 22 October) with their largest programme ever, with 75 short films and three music videos selected from every corner of the world. The selected shorts are spread out over 11 collections, with eight of them playing in more than 25 cinemas nationwide and three collections available online for the duration of the festival.
Festival Director Gina Dellabarca says, "In a time of great upheaval, as a pandemic rages around the world, we need the magic of cinema to distract and entertain us, to connect us with others, and take us places we can't travel to right now. These films have been selected very much with those ideas in mind.
See also:
* All new films now playing in cinemas
* All new streaming movies & series
"By making some of the films available online, our team hopes to reach more Kiwis in far-flung parts of Aotearoa, as well as those who are stuck at home. We are committed to supporting our cinemas, so, wherever possible we prioritise the superior experience of in-cinema screenings and events," Dellabarca says.
Staple events return too, with four shorts making their world premieres and four more making their NZ premieres on Opening Night at Auckland's ASB Waterfront Theatre (9:00pm, Friday 2 October). This is followed by Wellington's Opening Night at Light House Cuba (6:30pm, Thursday 8 October).
The 2020 festival awards night – at which the eight coveted major prizes will be presented – will take place at on Sunday 4 October at Rialto Cinemas Newmarket. The Oscar-accredited film festival also includes events such as Short Film talks, Meet the Festivals, and Screenwriting Labs. Visit Show Me Shorts for more details.
Sign up for Flicks updates
Take a look at the 11 collections on offer.
"This collection provides a great way to sample what Show Me Shorts is all about. The films feature a stroll through the streets of Naples, comedian Will Ferrell as a psychologist, paragliders in Nepal, a living statue, a couple of young hustlers, a rugby-mad little girl and a boy who loves to dance."
This includes NZIFF award-winning short Money Honey, which follows two young teens trying to hustle some money together for an epic sandwich.
"Introduce the small people in your life to the magic of cinema. This section of the programme is suitable for the whole family. Take a wild ride on a tram that is off tracks without brakes! Discover a meteorite that has crash landed into Earth. Meet a magician who will teach us his magic tricks. Go on a pirate ship in search of treasure. Learn the important art of making new friends."
This includes Spring, an animated adventure from the Netherlands about a shepherd girl, her loyal dog, and their quest to restore the natural cycle of life.
"The short films collected here reflect the deep desire for human connection. The stories unspool the threads that bind us to one another –sometimes stitched tightly, and other times they've come loose like the thread on a favourite jersey. The characters are seeking love whether they know it or not."
A Broken-Hearted Solace from Canada is featured in this collection, telling the story of a poor ol' professional mascot who gets dumped. It's also the longest day of the year. AND it's bloody hot outside.
"We all exist in our own universe, but sometimes we are thrust into the worlds of others. We can become tangled in the lives and moralities of the people we meet along our path. The short films collected here take our characters into unexpected situations where they don't know what to expect, what is real, or where is home any more."
Italian short Fame plays in this collection, depicting social clashes in Naples as seen from the eyes of a child.
"As in many cultures, mealtimes bring us together in Aotearoa. They are a time for sharing with our loved ones, but they can also be a source of tension as these short films demonstrate. A fiery argument can start from something as simple as deciding where to eat out, or whose turn it is to buy cake decorations for the party."
This collection includes American short A Piece of Cake, following the odd journey of a man who finds himself in the dark corners of the black market when he discovers his daughter's favourite cake decoration is illegal.
"The short films in this collection are vibrant–pulsating with the energy of music, dance and sporting prowess. The stories are populated with reluctant boxers, overly competitive tennis players, a much loved dance teacher, several fabulous drag queens and some super-ripped Ukrainians pumping iron. Something for every taste."
This includes My Father the Mover, telling the story of a girl's father who helps others transcend their hardships by telling them to "find their superpowers."
"Short films invoke delicious moments of intensity. They have a lot to say within a small time frame. The stories in this collection are about characters who are at a cross roads in life. They have to make a tough decision about where to from here. We stand with them on the precipice, facing our future and taking a bold step forward into unknown territory."
Australian comedy The Test features in this collection, following a couple waiting on test results that could either make or break their relationship.
"This bold collection of top new short films from the United Kingdom of Great Britain has been curated in collaboration with London Short Film Festival. The seven short films explore the lives of modern British–their concerns, fears, hopes and dreams.We delve intoa variety of topics such as sex, love, family, displacement, drugs, dating and nights out on the town. The movies demonstrate a wide breadth of new filmmaking talent in the UK creative sector."
This collection includes Kingdom Come, the story of a middle-class family whose day out buying things for a new baby takes a strange and nightmarish turn.
"This collection of short films includes the work of rising stars of our film industry in Aotearoa New Zealand. Kiwis have built a reputation as some of the best short filmmakers in the world. Our aptitude for shorts could be owing to the 'number-8 wire' attitude we share, and the strong oratory storytelling tradition of our Pacific heritage. Naturally there are some classic coming-of-age stories here, but you will also find comedy, sci-fi, fantasy and rock'n'roll. Enjoy the magic of cinema from perspectives of the Land of the Long White Cloud."
"Increasingly we are all part of a global family. We can't visit our brothers and sisters abroad right now, so it's the perfect time for some armchair travel. Let this collection of short films take you around the globe to meet families in Finland, Mongolia, Spain and the USA. Time is of the essence in these stories. The characters race against time, take us back in time, work in the time telling industry, and one even lives inside a cuckoo clock. Don't forget to set your watch!"
"This vibrant selection of short films from the United Kingdom of Great Britain has been curated in collaboration with London Short Film Festival. The seven short films explore the lives and inner worlds of modern British. We meet a gay mouse working as a tailor and a little boy who believes his brother is a mermaid. We will dance our feelings, eavesdrop on disagreeing documentarians, and disrupt a seemingly happy marriage with a radio show. The movies express a variety of views and perspectives from some of the UK's brightest talent."