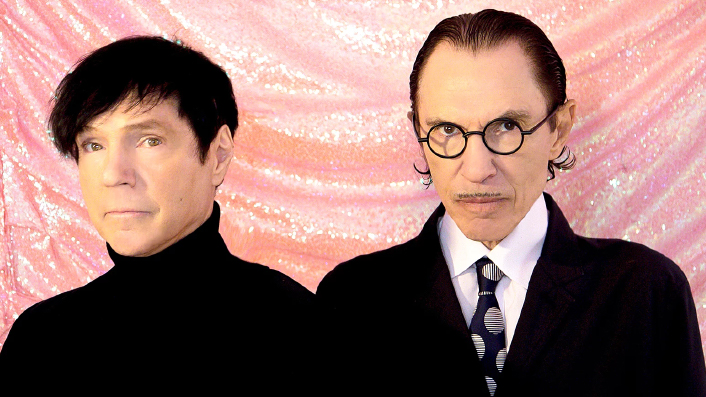 Edgar Wright's The Sparks Brothers arrives in select cinemas next month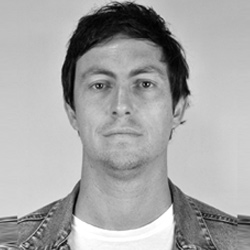 ---
Everyone's about to discover the uniqueness of cult favourites Sparks thanks to a new Edgar Wright film.
"I felt that they were the greatest and most influential band that had never had a documentary made about them."
Edgar Wright directs The Sparks Brothers, a documentary on Ron and Russell Mael, creators of legendary rock-pop band Sparks, and how they became known as "your favourite band's favourite band." It's the first film in a big cinematic year for Sparks, with Annette—written by the band, starring Adam Driver and Marion Cotillard, directed by Leos Carax, and featuring original music and songs—allocated the prestigious opening night slot at the Cannes Film Festival.
Basically, there's no better time to try and find out what the hell the story is with these guys. And, hot on the heels of the doco's well-received release in the US (currently boasting a 95% Tomatometer score on Rotten Tomatoes) Kiwis are lucky enough to be getting some very limited cinema screenings of The Sparks Brothers.
Edgar Wright's film plays at Auckland's Academy Cinemas and Christchurch's Alice Cinema from July 1st. Wellington gets into the action from July 15th, with screenings at Light House Cuba.
As well as the Mael brothers, The Sparks Brothers features a hefty roster of guests weighing in on the appeal of Sparks—everyone from "Weird Al" Yankovic to Beck, Patton Oswalt, Björk, Mike Myers, Jason Schwartzman, Flea, Giorgio Moroder and plenty more.
Watch Wright sharing his favourite Sparks songs in the clip below.