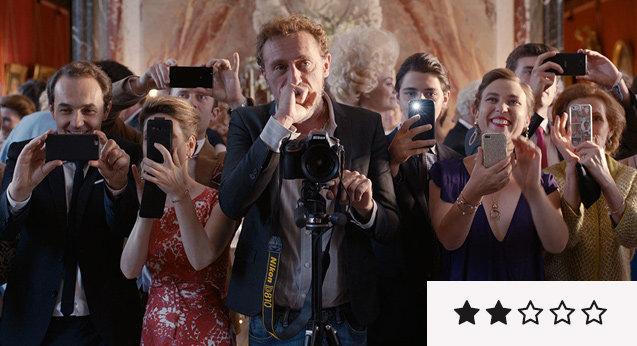 For non-Francophiles, a lot of the references are lost in translation.
Despite a few surprises, this sequel feels pretty familiar…

Fortunately, it's saved by Helen Mirren and Donald Sutherland.

One can't help but ponder some questions…

Balanced it is not, but Kangaroo proves to be bluntly effective.

By Amanda Jane Robinson

08 Jun

None of the slick production present in Soderbergh's trilogy makes it to this spin-off.

This one's genuinely gut-wrenching — pack some diapers.

No great shakes as a documentary, but it is undeniably entertaining.

The music swells, the actors emote, but you won't feel a thing.

By Daniel Rutledge

30 May

Watching it in a packed cinema with a hyped-up crowd is pure joy.

By Daniel Rutledge

24 May

This Star Wars story doesn't live up to the high bar set by its predecessors.

Spanish director Isabel Coixet adapts Penelope Fitzgerald's novel with a great cast in a ho-hum film.
---