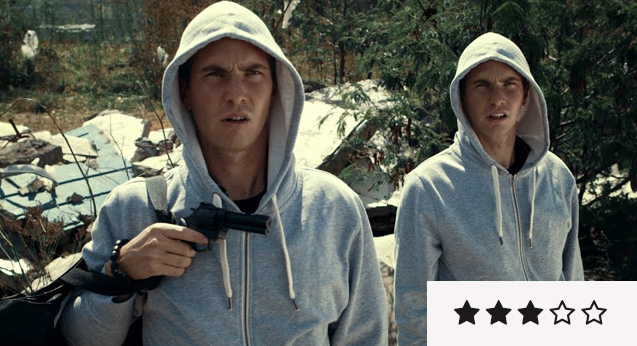 A delightful comedy centred on dim-witted crooks.
It's caught somewhere between silly and serious.

It's few brain cells and pixels sharper than Sharknado.

Book Club is amiable enough, with a few good laughs.

May be the most accessible work of Lee's latter day career.

Rough Night and I Feel Pretty this is not.

Could well be considered as an attempt to salvage his tarnished reputation.

They were great because they cared.

See the latest of our 150+ reviews from the fest.

It's more than just another peek behind-the-scenes.

5-star review praises "reckless glee" of endangering Tom Cruise

The Wife offers a truly cutting critique.
---