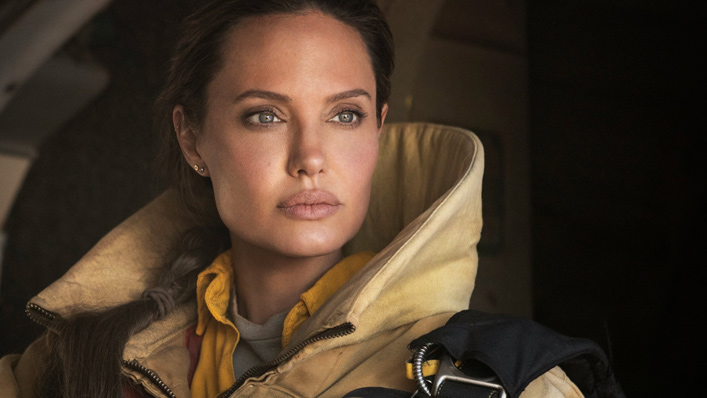 Angelina Jolie's star power can't save lukewarm thriller Those Who Wish Me Dead

---
Angelina Jolie's star power can't save this lukewarm action-thriller. Then again, it might be part of the problem, writes critic Craig Mathieson.
Angelina Jolie has been very famous for a very long time. She's part of the last past pure generation of movie stars, who reached the top prior to Instagram celebrity and superhero movies. She was a force of nature both in action films and on magazine covers, plus she was married (and technically still is) to one of the few actors in the world as well-known as she is.
See also:
* Movies now playing in cinemas
* All new streaming movies & series
But at some point the acting dropped down in her list of priorities. Directing took prominence—exploring the limits of suffering in a series of increasingly strong features—while voice work and the Maleficent franchise sufficed as stand-by gigs. Now she's in the unexpected position of trying to rebuild her screen profile. How she does that is unclear, but it's obvious that a film as hackneyed and disappointing as Those Who Wish Me Dead isn't helping.
Sign up for Flicks updates
An adaptation of the Michael Koryta paperback of the same name, co-written and directed by Taylor Sheridan, the movie is a cursory drama that can never decide whether it's a pared-down survival thriller or a trauma-laced character study. Trying to thread the two approaches not only serves to dilute them, it leaves Jolie in the unenviable position of headlining a star vehicle that can't decide what makes her a star. Her Hannah Faber is a veteran smokejumper, a firefighter who parachutes into America's vast interior to try and contain remote blazes. She deals with the trauma of her previous assignment going badly wrong—the flashbacks are mortifyingly obvious—by taking stupid risks, then brooding. The film turns to her charisma when it shouldn't, reaching for Mr & Mrs Smith when it needs A Mighty Heart.
Hannah gets a second chance, and an unlikely confessor figure, when her stint as a remote firewatch tower is interrupted by the bloodied Connor Casserly (Finn Little). He has just lost his forensic accountant father (Jake Weber) to a pair of assassins (Aidan Gillen and Nicholas Hoult) who are clipping everyone connected to a government prosecution.
Soon after they meet, while the grieving boy is still stained by his father's blood, Hannah teaches him how to start a campfire because it's a great way to pick up girls. This is one of many dubious decisions the narrative takes; it's difficult to imagine that one of the three credited writers here—with the added authority of also directing— previously wrote 2015's Sicario, 2016's Hell or High Water, or even 2017's Wind River (Sheridan's under-valued directorial debut).
The events that follow, with a deliberately lit and rapidly moving fire as the backdrop, occupy little more than 24 hours, as the elite hitmen chase Hannah and Connor through the local deputy Ethan (Jon Bernthal) and his pregnant partner Allison (Medina Senghore). It should be concise and hopefully thrilling, but little is sustained and the plot consistently crosses over into the implausible.
Action films should be unlikely, but it's acutely sustained tension or expressive set-pieces that provide the necessary distraction. Those Who Wish Me Dead lacks either option, and sturdy professional work from the supporting cast can only do so much; it doesn't help that fire, close-up, is one of the trickiest elements to successfully duplicate with CGI. This is a lost opportunity for Angelina Jolie, and while she will thankfully get more the stakes have changed. Her first superhero movie, Marvel's Eternals, will be released in November.