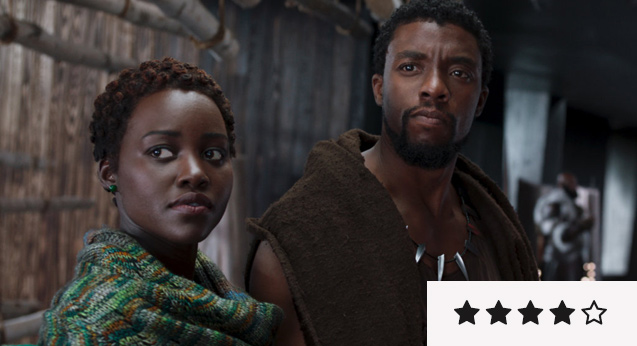 Black Panther review: does much more than a standard MCU film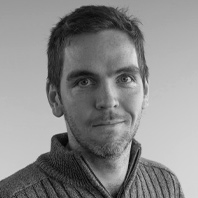 ---
With his regal demeanour, noble disposition, and unquestionable ability to kick an ass or 20, Chadwick Boseman's T'Challa proved himself worthy of the Black Panther suit in Captain America: Civil War. Had his solo film expanded on these three qualities, while delivering the necessary fights and funnies that define the Marvel Cinematic Universe, it would have made for a good film. Ryan Coogler's Black Panther does much more.
Like most of the films in the Marvel Cinematic Universe, the plot runs by a tried-and-true blueprint. This time, it follows the footsteps of the first Thor with story beats surrounding royalties, loyalties, betrayals, outcasts and family secrets that feel familiar (sometimes predictable). However, they play naturally to the majestic and technologically advanced world of Wakanda.
If anyone deserves to retire as kings and queens, it's the art department. There's so much creativity displayed in the makeup, costuming, sets, and sci-fi designs that a single watch cannot absorb it all. From the striking attire of the Dora Milaje warriors to the sand-like magnetic thingy-ma-bobs that power Wakandan tech, every detail adds wonderment to a world that imagines an African culture gifted with near-unlimited resources and untainted by colonialism.
The poisons of history play a big part in Black Panther – not just with colonialism, but with any past act that later proves to be problematic. This is what powers Michael B Jordan's Killmonger, a vicious yet sympathetic adversary with enough depth to make him one of the more memorable villains in the MCU.
However, the true knockout stars are Lupita Nyong'o as Wakandan spy Nakia and Danai Gurira as Dora Milaje general Okoye. They're given multiple times to shine using both their heroic fists and their stand-up comedy routines while sticking to their own rounded subplots.
Weirdly enough, Get Out's Oscar-nominated star Daniel Kaluuya ends up falling a little flat as commander W'Kabi, using a casual 'did you just fart?' face for almost every confrontation. His relationship with Okoye also seems non-existent until the film coughs it up during an otherwise exciting climax. But those are minor complaints for a film that feels gargantuan in almost every other way.