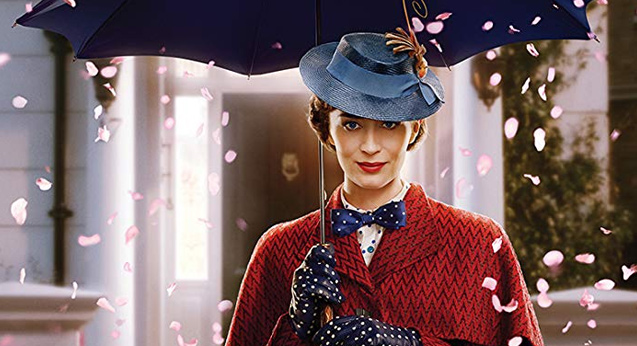 Emily Blunt is practically perfect in Mary Poppins Returns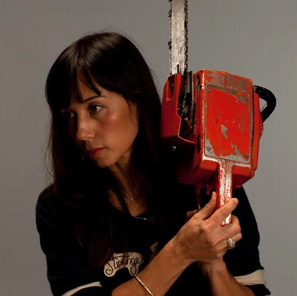 ---
Emily Blunt is the titular magical nanny in this Disney family musical that follows the events of the 1964 original. In cinemas New Year's Day, our biggest Poppins geek Sarah Voon explains why her return is such a joy.
---
Disclaimer: I am a big Mary Poppins fan having read the books, watched the first movie many times, seen the stage show AND bought the ace parrot umbrella merch… So it was in a state of happy expectation that I attended  Disney's Mary Poppins Returns with my musical loving teenage emo (I don't know how that works either), and my Mum and Dad. I was not disappointed. If you strongly dislike slick Broadway choreography, fantastically designed sets and costumes, precision casting and magical old-fashioned toe-tapping song and dance, this is really not the film for you.
As the title suggests, we pick up later in the lives of the Banks children, stylish independent gal Jane (Emily Mortimer) and her brother, gentle artist Michael (Ben Whishaw), all grown up in 1930s Depression-era London with Michael and kids still living in the beloved family home at Cherry Tree Lane. Michael, struggling in his banking job, and his three resourceful children Annabel, John and Georgie, are having a tricky time managing both a personal loss and a downward spiral in finances. Still dressed beautifully with colour-coordinated panache (courtesy of award winning Costume Designer Sandy Powell), and somehow retaining the services of the most popular vaguely bananas Housekeeper in town, Ellen (Julie Walters, see: Paddington), the family is fast losing their joy.
Enter practically-perfect Emily Blunt, who just wows as Mary Poppins, descending with her special blend of magic and vainglorious help, making us all feel like big silly kids. Lin-Manuel Miranda (Grammy-winning Broadway star, songwriter and musician) plays Jack, a lamplighter, providing a kind and trusty escort for adventures of all types. The effort to weave a more modern cultural sensitivity and class amalgamation into such an old fashioned English story does not go unnoticed, although it negotiates an increasingly fine line.
Director Rob Marshall (Chicago) is definitely the go-to guy for pulling together a star studded musical escapade, with delightful cameos from original Poppins cast member, the twinkly, spritely Dick Van Dyke, and veterans Meryl Streep, Colin Firth, and Angela Lansbury. My Mum and I were rapt, my teenager gushing… my Dad fell asleep.