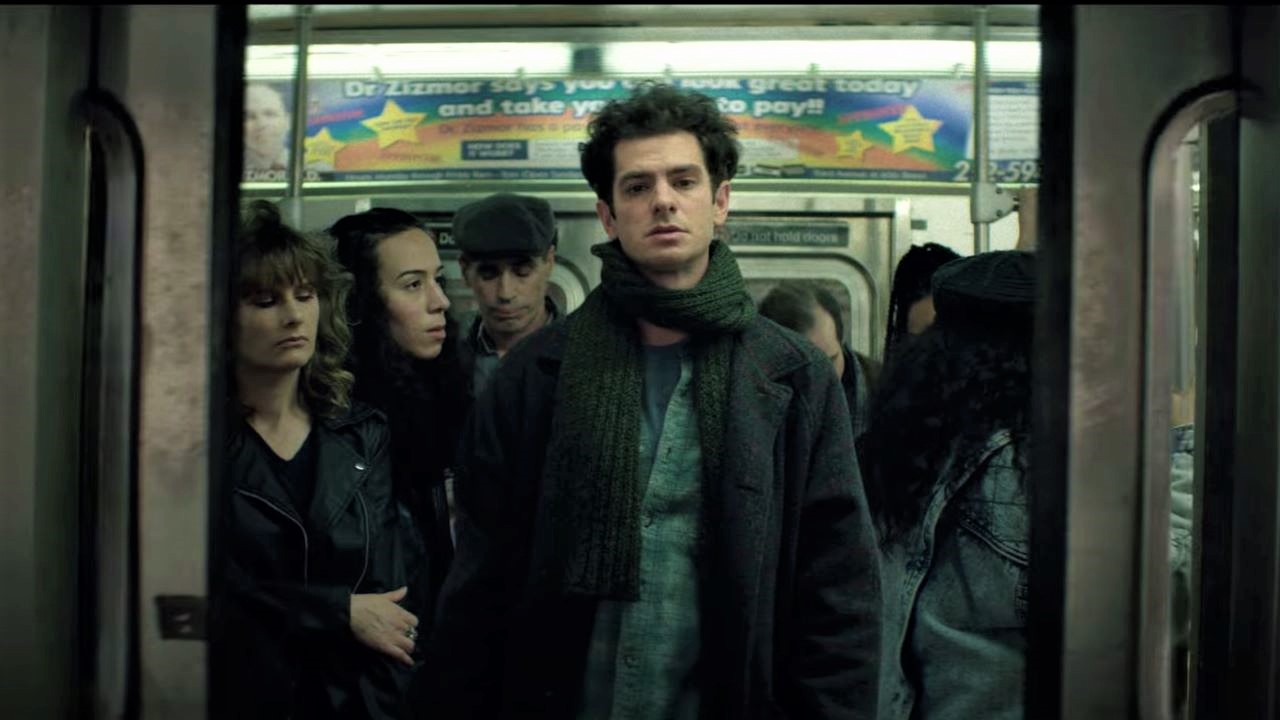 Filled with pretentious theatre kid energy, tick, tick…BOOM! still offers explosive musical moments

---
If you like Rent, you'll love the passionate story of its creator, and his musical struggle to avoid selling out. If you hate Rent, Eliza Janssen says, you might still find some joy in tick, tick…BOOM!, now streaming on Netflix.
This is a weird time for movie musicals—the moment where characters in the genre might typically step into a lone spotlight and belt out an 'all is lost' ballad.
Sure, Lin-Manuel Miranda is everywhere now after the blockbusting success of Hamilton, but we're also living in a post-Cats, pre-Spielberg's-West-Side-Story state of bloat and cynicism. Do audiences have room in their hearts for all-singing, all-dancing earnestness? Directed by Miranda and starring Andrew Garfield as Broadway's nineties wunderkind Jonathon Larson, tick, tick…BOOM! is all about that: the importance of being earnest. Just look at the hyperactive use of punctuation in the title.
Garfield is fully committed to what can feel like manic Musical Theatre Acting until you do a bit of research and see that Larson really was that animated and wide-eyed. The expressive lead performance might actually win you over in this very sincere, slightly annoying musical memoir of art, commerce, and refusing to throw away one's shot.
"I have rejection letters from every major and minor producer, theatre company, record label, and film studio in existence, and in just over a week", Garfield solemnly establishes in the opening song, "I will be 30 years old." (Bo Burnham expressed a similar anxiety in Inside, basically seeing the big 3-0 as a creative death sentence.) Those are the stakes for Larson: he's gotta change the world of musical theatre with his impending workshop show, write that one perfect song it's missing, decide on a future with his girlfriend, and keep his hair nicely tall and fluffy.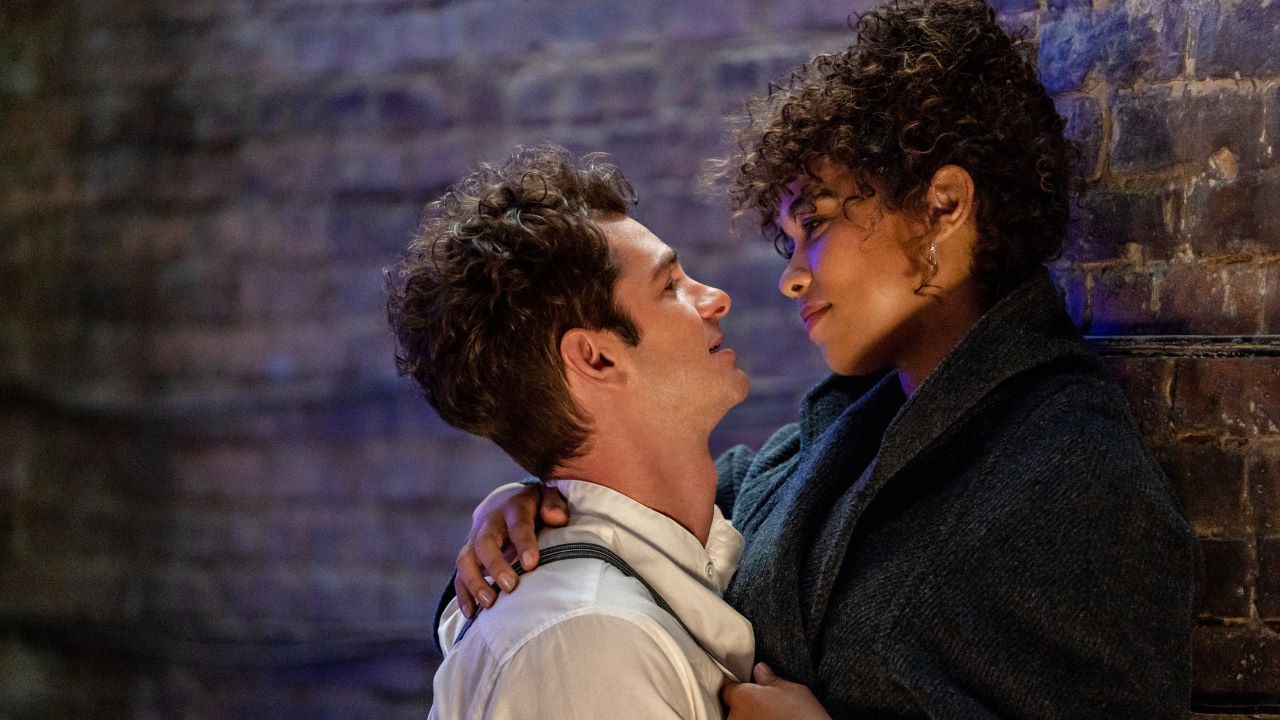 Every movie musical faces a choice when it comes to diegesis: do we acknowledge that our characters are supernaturally gifted at singing and dancing in unison, or are those bits just unrelated fantasy sequences? tick, tick…BOOM!, being an adaptation of a relatively low-budget, autobiographical show, makes the wise choice of going for both. Miranda cuts between Garfield narrating each anecdote into a mic for a shadowy audience, and perky choreographed numbers, some of which are really transporting.
Like staves of perfect sheet music, manifesting on the bottom of a swimming pool. Or Garfield and Vanessa Hudgens chanting a satirical ditty about monogamy. One indulgent moment assembles Broadway veterans to sing in hushed tones at a Soho Sunday Brunch. Bernadette Peters! Joel Grey! Miranda himself, and pals from Hamilton and In The Heights!
tick, tick…BOOM! can, though, be hard to stomach in the same way as Rent, Larson's best-known contribution to the art form over which he agonizes. Same vibes of 'waaahh I rejected my privileged upbringing to make Important Art and now the only apartment I can afford has some funky "bohemian" holes in the ceiling'. You won't find any film critic that'll argue artists don't deserve a living wage, however apparently obscure their work may be. But Larson's text exposes his struggle as somewhat of a pretence: hopelessly bourgeoisie despite its own values, merely focused on a different kind of success than the sell-outs around him are chasing.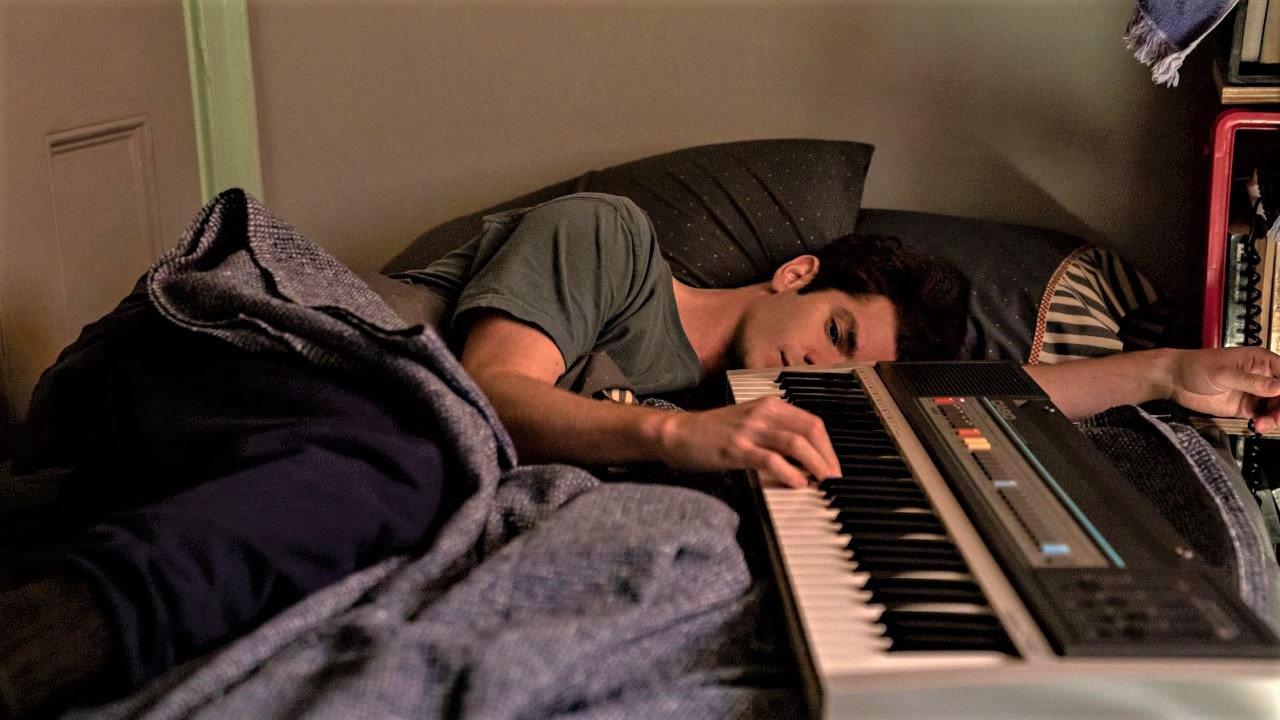 Worse, we're constantly reminded that he could actually be super successful if he'd just give in and cash out. There's a lame second act scene where Garfield's inspired suggestions blow everyone's freakin' minds at a boring focus group: given the prompt of 'America', he envisions an open road at sunset, practically bringing the room to tears.
Mainstream musical theatre, with its fussy pleasures and exorbitant, exclusive ticket prices, is certainly not made 'for the people', and that makes all Miranda's passion for counter-culture rebellion feel pretty damn limp. We have to agree when his friend Michael (Robin de Jesús) points out that Jon's not exactly solving world hunger with his high-concept sci-fi musical that's taken eight years to compose. Or, when his angelic girlfriend Susan (Alexandra Shipp) stops an argument to ask, "You're thinking about how to turn this into a song, aren't you?" Yes girl, he totally is. We've been listening to it for like 6 minutes already.
So your enjoyment of tick, tick…BOOM! will depend on how much faith you have left for musicals, and this particular show's straining story of greatness. Or entitlement, call it what you want. The whole slick experience is best embodied in Bradley Whitford's squinting impression of GOAT Stephen Sondheim, who shows up to confirm that Larson's actually onto something and deserves to inherit the earth. Self-serving, yes, but it's hard to deny there's skill behind it, and that all-important, earnest emotion. Without that, the heart of the movie musical really will stop ticking.