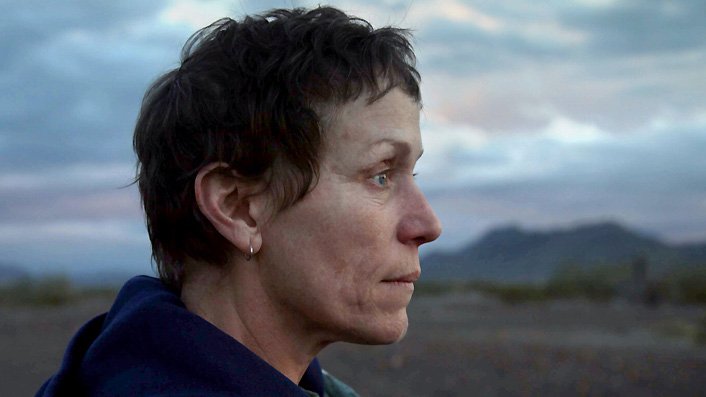 Golden Globe-winning drama Nomadland simmers with indignation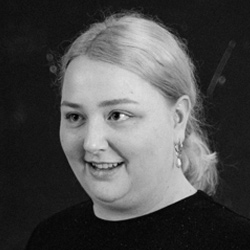 ---
Frances McDormand leads this Golden Globe winner (Best Film – Drama and Best Director) as Fern, a woman who loses everything in the Great Recession and embarks on a journey through the American West as a van-dwelling modern-day nomad. Director Chloé Zhao's craft here is unparalleled, writes Amanda Jane Robinson.
A compassionate Western road odyssey set in the wake of the 2008 recession, Nomadland is a tale for our times with complex politics worth grappling with.
See also:
* All movies now playing
* All new streaming movies & series
* The best movies of 2020
When the US Gypsum plant where she's worked for years closes, recently widowed Fern (Frances McDormand) packs what's left of her life into a motor home and journeys across the American West in search of seasonal work. Based on the 2017 non-fiction book by Jessica Bruder and directed by Chloé Zhao (The Rider, Songs My Brothers Taught Me), this is a visually stunning portrayal of grief and precarity. Zhao's craft here is unparalleled, and Joshua James Richards' cinematography utterly astonishing.
Frances McDormand is excellent as the pragmatic, grieving Fern. Not one to wallow in her mourning, Fern's attempts to stay on the move and keep herself busy are beautifully rendered. Real-life "nomads" Linda May, Swankie and Bob Wells all give impressive, moving performances as fictionalised versions of themselves—the "not homeless, just houseless" generation of van-dwellers who use their RVs for survival rather than vacation.
There have been criticisms that the film isn't enraged enough on behalf of working class Americans, particularly in its portrayal of Amazon as a viable job opportunity rather than an evil conglomerate ruining the world. I go back and forth on this idea. Zhao (the daughter of a billionaire, which doesn't feel wholly irrelevant) says she made Nomadland with the intent to connect with viewers who disagree with her politics rather than chase acclaim from those who already agree. Perhaps that's why there's a centrism that colours the tone of the film. It was one of Obama's favourite movies of the year, after all.
Sign up for Flicks updates
But the film does feel angry, it's just a simmering indignation rather than an exploding wrath. It's an anger that mingles with explorations of pride and resilience. It's easy to understand the desire for a film out for vengeance, but it's a disservice to read this film as apolitical. It's the portrait of a life dictated by capitalist structure. Nomadland is gentle, and the saccharine score doesn't help, but it's never a film simply celebrating pulling oneself up by the bootstraps, and reading it this way perhaps doesn't give enough credit to Zhao's clever directorial hand. Nomadland is a film about a woman trying her best to live a dignified life in the face of poverty's indignities.