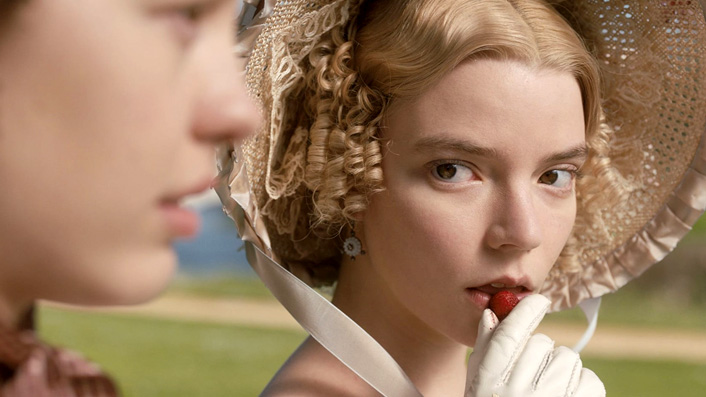 Jane Austen comedy Emma avoids stuffiness thanks to Kiwi Eleanor Catton's screenplay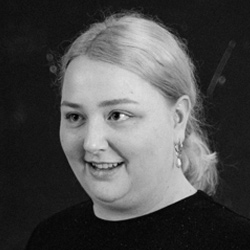 ---
Playing in cinemas from 13 February, Anya Taylor-Joy (Split) leads this new take on Jane Austen's classic romantic novel about the perils of misconstrued romance, adapted for the screen by New Zealand author and Man Booker-winner, Eleanor Catton (The Luminaries).
Taylor-Joy is brilliant as Emma, Amanda Jane Robinson reports, in a deliciously produced adaptation that favours fun over stuffiness.
Emma is a fine, fun adaptation of the Jane Austen novel, with an exceptional lead performance and decadent styling making up for some of the film's messier elements.
Anya Taylor-Joy is brilliant as Emma, her expressive face (framed by those fine features and bouncy blonde ringlets) skilfully convinces us of her character's restlessness and precocious sincerity amidst the largely trivial quarrels of growing up handsome, clever and rich in an early 19th-century English country town.
The film's fun, light air is helped along by comedic turns from Miranda Hart as Miss Bates and the excellent Bill Nighy as Emma's father. Mia Goth is cute as Harriet Smith, Emma's best friend and primary matchmaking project, though she never seems to totally settle into the role.
Sign up for Flicks updates
With cues from Wes Anderson and Sofia Coppola, the production design and costuming is delicious, faithful to the period's luxurious textures yet aware of contemporary aesthetic trends. However, some of the more cutesy elements of the film; the repeated shots of schoolgirls in red overcoats walking in single file through town, a tiring subplot featuring Josh O'Connor as Mr. Elton, the overwrought score; did feel a little unnecessary, if not totally out of place.
Kiwi Eleanor Catton's deft screenplay embraces true-to-period dialogue yet admirably avoids the stuffiness of many Austen adaptations. Never quite matching the brilliance of Amy Heckerling's 1995 classic Clueless, Emma is a fine example in a string of adaptations of Jane Austen's final novel, and a fine feature debut from long-time music video director Autumn de Wilde. I look forward to seeing what de Wilde does next.