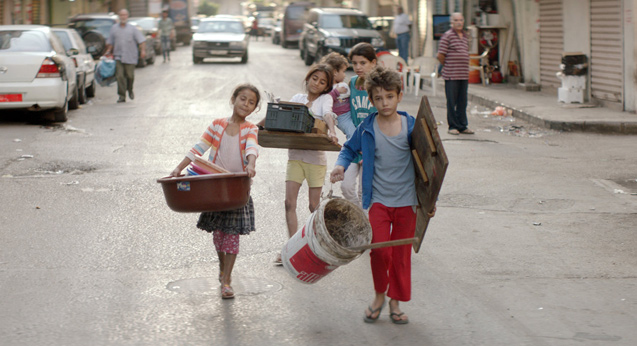 Lebanese drama Capernaum bursts with life and will likely burst your heart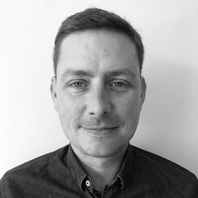 ---
A rebellious kid wishes to sue his parents for having him in this Cannes Jury Prize-winning drama from Nadine Labaki. The film is also up for an Academy Award in the Best Foreign Language category.
As critic Matt Glasby explains, it's by no means a breezy watch, but its bittersweet beauty and naturalistic performances are undeniable.
The Lebanese word for "chaos", Capernaum is the fourth film from actor/director Nabine Labaki, and it contains more than its fair share. From the opening drone shots of the Beirut slums, to a slow-mo, street-level run through the bomb-ruined streets, it's so full of life and motion, it's fit to burst.
Young Zain (Zain Al Rafeea) is a 12-year-old Syrian refugee, who we meet in court suing his parents (Kawsar Al Haddad and Fadi Yousef) for having given birth to him. Frankly, he might as well sue God. We then rewind back to see what brought him here; the sorriest of stories.
Zain and his (even younger) siblings are world-weary grifters, selling juice and stealing groceries to survive. When his sister Sahar (Haita "Cedra" Izzam) starts her period, she's auctioned off to the landlord (Nour el Husseini) in return for some chickens, and Zain runs away in protest. At an amusement park, he meets Ethiopian cleaner Rahil (Yordanos Shiferaw)—also in dire straits—who lets him live in her hut and look after her baby, Yonas. But this kind of sanctuary can only be fleeting in a world so rotten, where poor people are just "floor mats to be stepped on", their children "dead before they're born".
Using non-professional actors, Labaki coaxes wonderfully natural performances from her cast, with the scenes between Zain and Yonas particularly beautiful, if bittersweet. Mostly, she shoots from Zain's shoulder-height, so we see things as he does, with coronas of light kissing the lens.
Although the wraparound story strains credibility, the rest brings to mind the exuberant messiness of Shane Meadows (This Is England) and Sean Baker (The Florida Project), and won a deserved Jury Prize at Cannes Film Festival. It's a tough watch, but if it doesn't make your heart ache, nothing will.